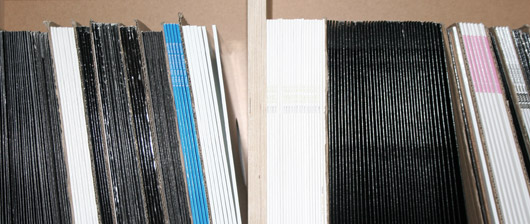 On the download front at Juno this week, there was a particularly tasty debut from Arp 101 on Eglo, the label set up by fellow futuristic funksters Floating Points and Alexander Nut.
There was also the new NDF on DFA (or is DFA on NDF? We can't remember), which included a remix from Don Ricardo Villalobos. Techno heads were well looked after, with releases from Milton Bradley, Delta Funktionen, Traversable Wormhole, Kirk Digiorgio and the superlative Shed album all coming out on digital.
There was also the debut EP for hotly tipped London based producer Pariah on the legendary R&S record label, which is undergoing something of a resurgence of late.
Meanwhile over at Juno Records, we saw the seminal 2002 bump of the Freaks Switching Channels remix of Crue L Grand Orchestra's "(You Are) More Than Paradise" get a timely reissue, backed with two variants on the same track from Mr Theo Parrish.
This week also saw the vinyl release of Restless Nights, Sascha Dive's new album, which presented only five of the ten tracks that make up the finished CD product. However the screen printed cardboard packaging is just so nice we forgive them. Staunch Dive fans will be hooked from the off with "Tribute To The Night" a sultry stripped bass heavy groover. "Underground Railroad" has a brilliant KDJesque bump which is matched by the shuffling melodic brilliance of "The Jam".
CD wise, there were super cool Tom Moulton and Modeselektor compilations, plus the debut album from Pond on the impressive Aussie imprint Hole In The Sky.