Aeroplane pilot becomes Magician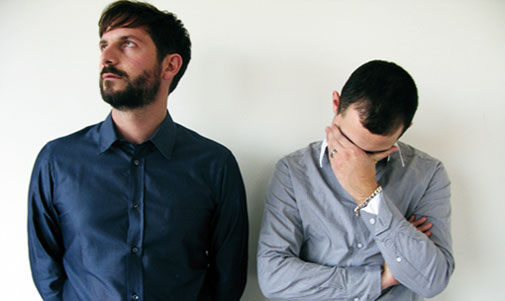 Stephen Fasano (pictured above left), formerly one half of disco/Balearic duo Aeroplane, will continue producing under the Magician moniker.

Although there has been no word on when any original material will surface, he recently posted a mix on his new Soundcloud page. The Belgian is a known admirer and collector of disco, and unsurprisingly the mix reflects this passion, with loads of old Italo gems squeezed into the hour long mix.
Last month Aeroplane announced details of a shock but seemingly very amicable split. Their debut album, titled We Can't Fly, will be released in September on Wall Of Sound.