Fabric on verge of administration?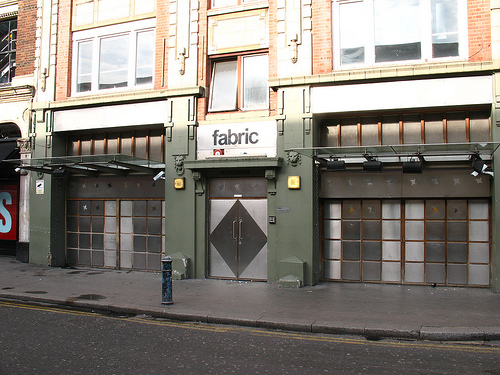 Rumours are circulating that London's Fabric nightclub has gone into administration, only days after sister club Matter shut its doors for the summer.
A host of rumours – all so far unsubstantiated – have been circulating on social networking sites today, with veteran London producer and label boss Ben Watt using his Buzzin' Fly Twitter and Facebook pages to say simply: "just heard – fabric's gone bust". (Update: you can read Watt's take on the social networking firestorm that ensued here).
Fabric previously went into administration in 2003, with the venue's owners almost forced to sell up after an interim judgement in a building dispute dating back to 1989 went against them.
The 25,000-square foot venue is regarded by many as the beating heart of London's nightlife.  If it closed it would come as a devastating blow to the city's already dwindling reputation as a clubbing capital.
Last week Matter – which is run by Fabric founders Keith Reilly and Cameron Leslie – announced it had "temporarily closed over the summer period with a view to re-launching later in the year". Matter also cancelled all of its upcoming shows, with company directors locked in talks with AEG, the O2's owners.
UPDATE (2/6/10): Read our latest story on developments here.