Work It Baby to release compilation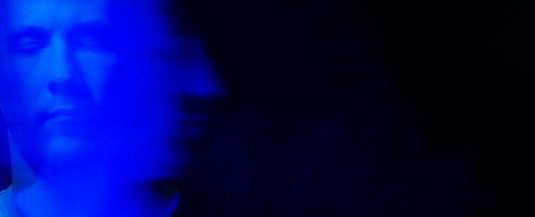 Work It Baby is celebrating its tenth birthday with a 2xCD compilation featuring tracks from Fred Falke, Patrick Alavi, Lifelike, Charlie Fanclub and label chief Kris Menace.
The imprint was founded by producer Menace in 2000, and is one of the last surviving French House labels.
The 35-track compilation includes all previous Work It Baby releases, some unreleased tracks and a guest vocal performance from Princess Superstar.
Work It Baby- 10th Anniversary will be available from Juno Download on January 25 – you can request a new release alert for it here. The CD package will be available on Juno Records in March.
Tracklisting:
CD1
1. Kris Menace & Fred Falke – Enamoured
2. Savage & Fred Falke – I´m in LUV
3. Xinobi – Day Off
4. Patrick Alavi – Power – Menace & Adam Remix
5. Savage & Kris Menace – Lets shower together
6. Menace & Adam – Could Heaven ever gonna be like this
7. Trilogyyy feat. Princess Superstar – Apocalypse Rock
8. Patrick Alavi – Back 2 F
9. Kris Menace – Maybelline
10. Jaunt – Evolver
11. Charlie Fanclub – Cream Soda
12. Moonbootica – Men of the Future (Kris Menace Remix)
13. Vincent Fries – JimJam
14. IV & Kris Menace – Alaska
15. Charlie Fanclub – The Rise of the Colleseus
16. Kris Menace & Fred Falke – Electricity
CD2
1. Menace & Adam pres. Relight – Operator
2. Stars on 33 – I feel Music in your Heart
3. Montana – The One 4 Me
4. Menace & Adam pres. The Heartbreakers – Heartbreaker
5. Patrick Alavi – Power
6. Menace & Adam – Missile Test (Fred Falke Remix)
7. Lifelike – Running Out
8. Menace & Adam – Rock Dat Shit
9. Patrick Alavi – Come 2 Me
10. Fred Falke – Omega Man
11. Jaunt – Traveller
12. EVA – Builder (Kris Menace Re.edit)
13. Trilogyyy – Apocalypse Rock
14. Fred Falke – Love Theme
15. Charlie Fanclub – Nightbreed Pt.1
16. Jaunt – Lipstick
17. Donovan feat. G.Ziro – Breakin´
18. Moonbootica – Strobelight
19. Fred Falke feat. Teff Ballmert – Chicago