Music icons get stamp of approval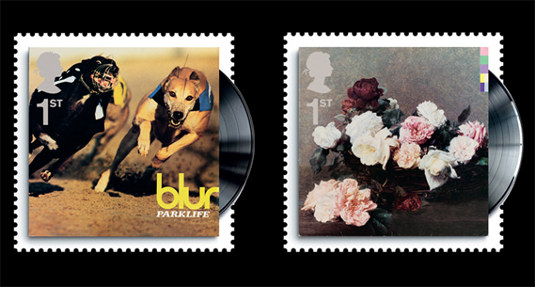 Creative Review have reported that the Royal Mail will launch its stamp programme with a set of ten 1st class stamps designed by Studio Dempsey that celebrate classic British album covers – including Blur's Parklife and New Order's Power, Corruption and Lies.
A host of other British music luminaries, including David Bowie, Led Zeppelin, The Clash, The Rolling Stones and Pink Floyd, will also appear in the collection.
The stamps will be uniquely shaped, as shown in the above images, to accommodate a glimpse of vinyl poking out of each record sleeve.
Read the full article here.