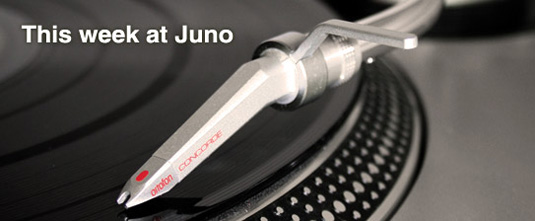 A new week, a whole new range of 12″s, CDs and downloads at Juno Records and Juno Download.
At Juno Records, we've just got our hands on the underground nu funk legends Smoove/Turrell's Beggarman 12″. Their last pressing started going for silly money on eBay after selling out at Juno, so get in early for this one! We've also got the brilliant Arthur Russell tribute CD Go Bang, featuring modern day disco talents Faze Action, Pocketknife and Ilija Rudman.
Meanwhile at Juno Download, the huge dubstep release from Ed Solo and JFB Egyptian Horns hit number one in the singles chart, while the Juno exclusive Mock N Toof remix to Groove Armada's I Won't Kneel and the piano-driven house stylings of the Neurotic Drum Band's  Neurotic Erotic Adventure were hugely popular.
We've also got DJ Charts from DJ Mehdi (vinyl/CD and digital), Fatboy Slim (digital),  Sébastien Léger (vinyl) and The Revenge (vinyl/CD).
Until next week, happy hunting!
Juno Records/Juno Download