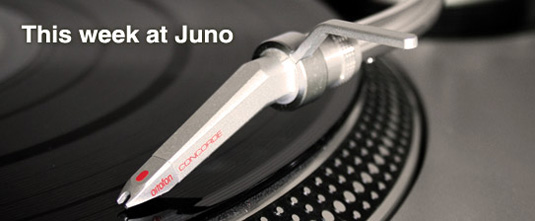 At Juno Download, our exclusive digital release of house prodigy Hunee finally arrived, as did the re-edit compilation of legendary New York label Ze Records, which features iconic acts like Kid Creole & The Coconuts and Was (Not Was).
Over at Juno Records, we've got new 12″s from Motor City Drum Ensemble, In Flagranti, Chase & Status and Rusko, among many others.
Meanwhile our resident technical guru Ben Daly ran an expert eye over the M-Audio Torq Mixlab Digital DJ System – you can read his review here.
We've also got some tasty new DJ charts from Sebastien Leger,  Josh Wink and Sinden – all rea well worth checking out.
As always, happy hunting!
Juno Records/Juno Download