From Patterns To Details will arrive in September.
Subtext continue to lead the way in cutting edge music in 2016, pushing forth innovative new records from Paul Jebanasam, Cevdet Erek and Eric Holm this year that felt perfectly at home on a label that has previously issued Roly Porter, Yair Elazar Glotman and of course Emptyset. A welcome surprise now arrives with the news Olly Perryman has joined the Subtext fray to release his latest long player, From Patterns To Details. First emerging as Fis on Exit and Samurai Horo in 2011, New Zealand musician Perryman cast aside lazy associations with 'leftfield drum and bass' to committ some freeform electronic music to Tri Angle and Loopy.
The latter label was responsible for issuing the debut Fis album, The Blue Quicksand Is Going Now, last June and Perryman's intrepid adventures through the sonic ether now continue with a follow up LP for Subtext. Due for release in September, the seven-track album finds Perryman exploring a place where technology and nature are not in conflict according to the label: "From Patterns to Details imagines states of alignment with all, and harmonious design, a complete integration between personal and external systems whether organic or technological."
Subtext Recordings will release From Patterns To Details by Fis on September 16.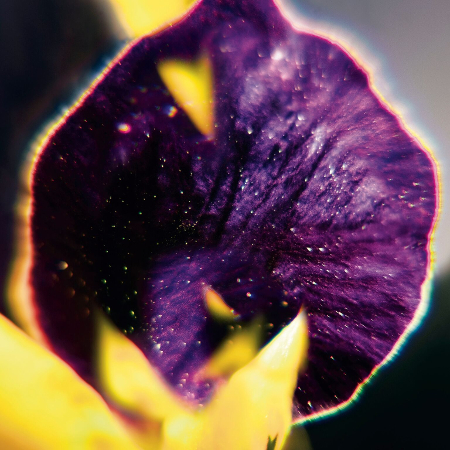 Tracklisting:
A1. Root Collars
A2. SeaPR
A3. Treat Inner Eris
A4. Independently Together
B1. CMB Inna
B2. Sieve Stack
B3. Heart Wash
Subtext on Juno