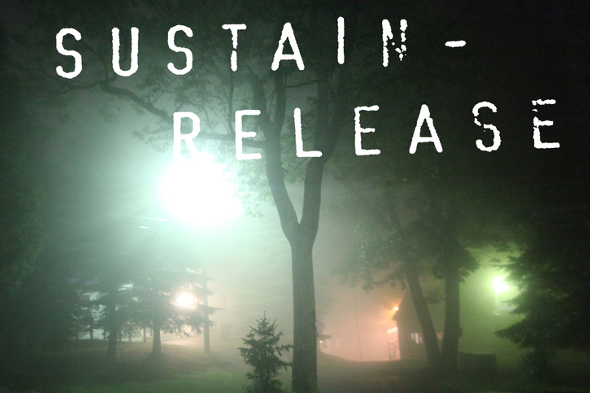 Optimo, DJ Sprinkles and Umfang are among the other names scheduled to appear at the festival in the Catskills Mountains.
Reporting on last year's second edition of Sustain-Release, Brendan Arnott concluded organisers Aurora Halal and Zara Wladawsky were, along with all the behind-the-scenes crew, not "telling you they're building a community – they show you, over and over again." With two successful editions behind them, there has been a sense of expectation surrounding who might be announced for the third Sustain-Release, and Halal and Wladawsky have not disappointed with the first round of names revealed overnight.
Due to take place at the same location of Camp Lakota, Upstate New York over the weekend of September 16-18th, Sustain-Release features another blend of emergent American artists and well-respected names from further afield. The singular DJ Sprinkles will close out Friday night's proceedings on the main stage with a 3-hour set, whilst attendees can expect to see Scottish icons Optimo do the same at the Bossa stage the following night.
Fabled Salon Des Amateurs selector Lena Willikens will ensure those at Sustain-Release will leave filled with sentimental flashbacks (sorry), whilst the presence Detroit's DJ Stingray, Discwoman affiliate Umfang and Parisian Voiski guarantees there will plenty of techno at the festival. Rene Scholefield's booking as Container continues Sustain-Release's strong championing of more experimental strains of US electronics.
Having played cat and mouse with the elements for the past two years and lost to the rain, Sustain-Release have swapped out their pool party in favour of daytime festivities at the Bossa stage with hot tubs installed outside. Expect details on the line-up for the daytime parties along with further names for Sustain-Release as a whole as the year progresses. Both the main stage and the Bossa stage will be equipped with lighting and sound from S-R regulars Nitemind and Subbass Sound System.
Sustain-Release remains a members-only event, with previous attendees allowed to purchase tickets for themselves and a friend. Capacity for the event has increased slightly once again from 700-900 and the initial release of tickets that went on sale last night sold out within 10 minutes. A further allocation of tickets will be available to buy on June 29. Further details on the festival can be found at the official site.
Sustain-Release takes place on September 16-18.