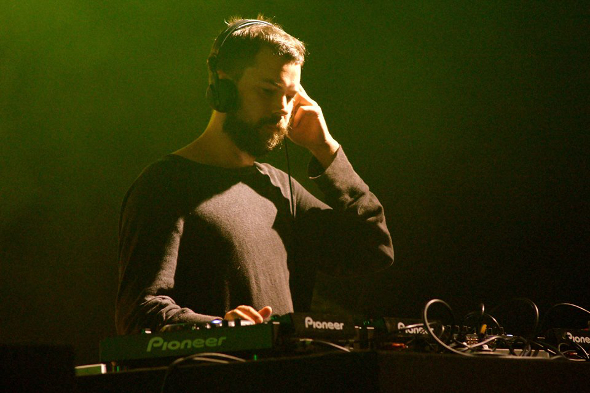 The Swedish artist returns to Aniara Recordings with a two-track 12″.
As 2016 rolls around Swedish label Aniara Recordings marks its sixth year of operation. The Gothenburg label first surfaced in 2010 with two 12″s that featured the involvement of Alexander Berg (pictured above), the man now known as Dorisburg. The Genius of Time pairing of Berg and Nils Krogh inaugurated Aniara with the Same Old Place EP, and Dorisburg's debut 12″ soon followed in the shape of Sinai Hypnosis. The Swede's solo career has since taken off and Dorisburg music has made its way to Northern Electronics and Myth Music, with a clutch of records for Boss Musik impressing including last year's Computer Drumming 12″.
Dorisburg now returns to Aniara for a fourth time with a two-track release called Time Stretch Totem, and with both productions clocking in at just under 10 minutes each they're easily described as 'sonic excursions'. It follows Porn Sword Tobacco's lauded Magnifik Botanik double-pack which found a place high up on our 2015 end of year lists. As always, Aniara give their artists the deluxe treatment by providing each track with its own side of vinyl and fans of Dorisburg's Northern Electronics 12″ Splade will particularly feel the flute-like melodies of B-side cut "Lemuria".
Aniara Recordings will release Time Stretch Totem by Dorisburg on January 26.
Tracklisting:
A. Time Stretch Totem
B. Lemuria
Aniara Recordings on Juno