Eris Drew interview – "if someone says 'you shouldn't do that' then I do it."
Meet the goddess of chaos – or globetrotting DJ Eris Drew, as she's more commonly known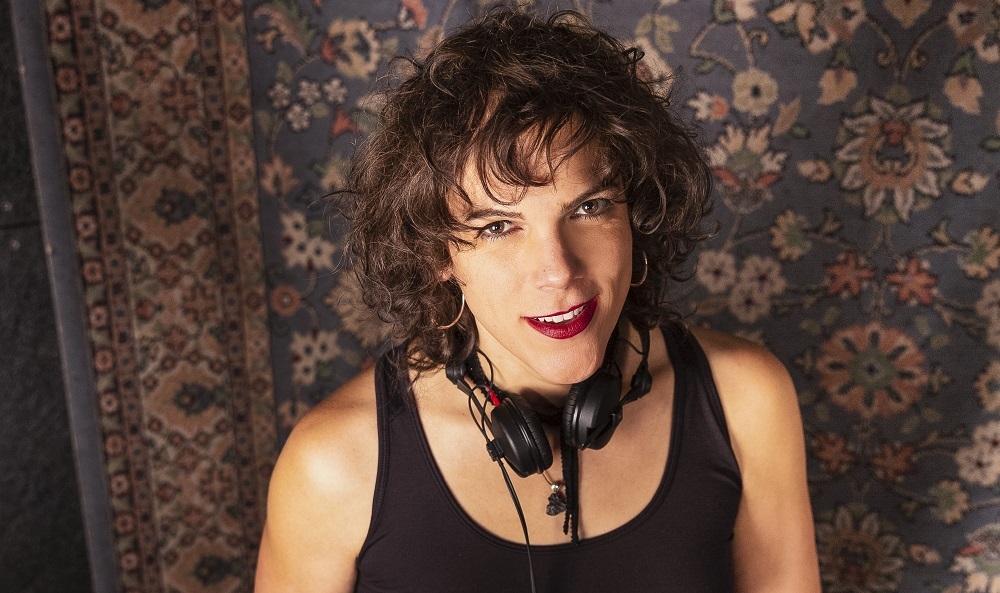 In many ways, lockdown came at just the right time for Eris Drew.
"I look at pictures from that time and I was, like, grey," she says from a hotel room in New York, where her and partner Octo Octa are preparing themselves for an all night back to back session at the city's Good Room club.
During the 18 months leading up to the shutdown, the pair – a romantic as well as DJ couple – had seen their reputations snowballing. Having come out as transgender some years before, they were already icons in the LGBTQ+ scene. But their renown was spreading far beyond that and well into the mainstream, with a bulging set of bookings to match it.
"The acceleration that Octa and I had during the 18 months before that was just so intense," Drew says. "I'm not going to say burnt out like we didn't want to do it, but we were so tired. Playing on those big systems, too, you get tinnitus and if you don't sleep it gets worse." As well as sheer fatigue, another issue was weighing on Drew's mind – her long overdue debut album. " I was thinking when am I going to have a chance to do this thing I want to do? It'd be hard to do even a single a year with that kind of schedule. It's hard."
They arrived back at Octo's isolated house in New Hampshire, about a five hour drive north from New York, right before the first curfew was imposed. For Drew, a native of Chicago – the pair met when she picked Octa up to drive her to a DJ gig in the city – it was quite a culture shock to be so far away from civilisation, with mainly – Octa aside – the wild turkeys that roam the area for company. "They're so sweet," Drew laughs, "They're wild ones – I mean, they're survivors, but they're very different to the agriculturally raised ones. They're cool. They're around all the time in the backyard you know. I always lived in Chicago where so much of the outside world imposes itself on you, so it was real nice to be surrounded by nature. But it did get to me after a while."
Quivering In Time is just that – an album that captures the moment when time sort of stood still, or more accurately was suspended in motion. It's a universally positive sounding album, one that blends elements of old skool dance music, such as well worn vocal snippets or breakbeats, with Drew's distinctive production and writing skills. There's a connection to the spiritual, unifying force of dance music's roots, for sure, but also a postmodern view of looking back on those days with fond but knowing distance.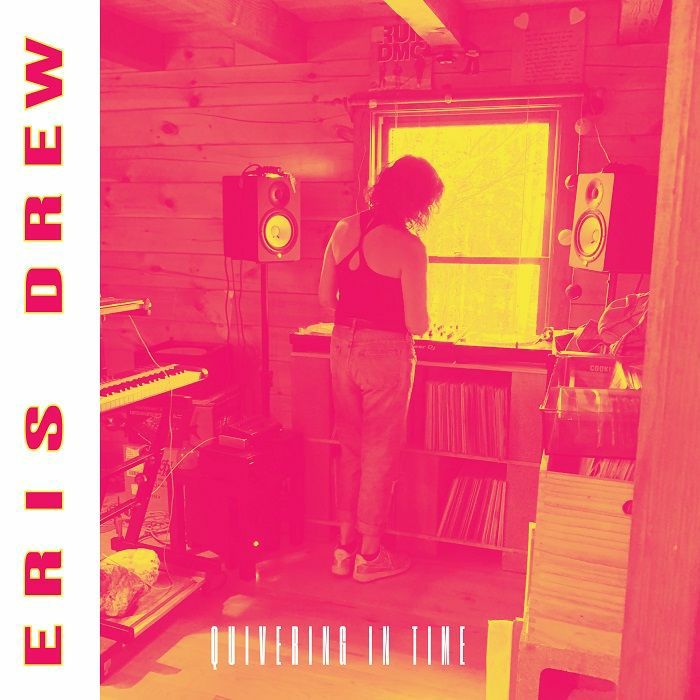 Part of that vibe might be down to the huge haul of 90s dance records the pair, both prolific record buyers, found upstairs at a barn shop in New Hampshire. Drew admits that in quite a few cases, she's sampled tunes of that era for breakbeats and samples – which have a wonderfully spontaneous, spun-in feel – although some are from original sources. But the truth lies a bit deeper than that.
While she's pleased that the positivity and sense of freedom – she talks about the album's ultimate message being that people should be able to be who they want to be – radiates out of the grooves, it's not a case of a blissfully relaxed Drew getting to work. "People think I'm this happy person but really I was writing to keep myself happy." The process of making her debut album, as so often is the case, was one of looking back. "Memory was definitely a big thing – making the album I found that I was accessing memories and thinking about things that had happened in the past, even way back."
Nor is there any adherence to puritanism going on – not the kind of music preservation that some proponents of Chicago house might want a native of that city to stick to. Much as she loves the music, she feels no need to continue in that vein too closely, even though she feels the city at large should have a bit more pride in the global phenomenon it started.
"There is a Frankie Knuckles Way now," she says, "and there is a bit of public acknowledgment of the fact it comes from there, but not much.  The average person in Chicago, they don't give a fuck about that.   They're like what do you mean house music, that's Spanish isn't it?!  That's from Europe, right?  I mean, if you go to Minneapolis there's a Prince store at the airport – it's not like that in Chicago!"
I play guitar on one song on the album "Loving Clav". I think I told him I didn't play much guitar on the album, the interview quotes me as playing none. 
There are even – shock, horror – guitars on the album.  Does she play them?  "Well, I play guitar on one song ('Loving Clav') but I love guitars, so there are a lot sampled on the album, a lot of synthesised guitar tones as well.  I love guitar pedals, I use all these tremolo and overdrive pedals.
"Guitars are the last taboo. I won't name names but there are people who've said 'you can't have guitar on dance music' But what about disco?!!"
A bit of rebellion, in any case, is very much part of the Eris Drew deal. "Eris was the Greek goddess of chaos," she explains, "and that's me too. There's always a bit of chaos in the air. So, if someone says 'you shouldn't do that' then I do it. I like things to be beautiful but also fully chaotic, full of life and energy."
With lockdown over – for now, at least – Eris and Octo have been busy catching up for lost time, with shows in the US, Canada and the UK in the first few weeks and plenty more to follow. And she is already noticing the effect.
"I've realised in the past few weeks that my mood has changed, even my physical appearance has changed. It's happiness. I realized there's a whole load of drama and trauma and bullshit inside me, but if anything, this album is trying to do something about it."
The one track from Quivering In Time she's been proudly playing in her set is the moody mid-paced 'Pick 'Em Up' "because it's such a good chaotic rager". She's not one for chucking in large sections of the album into her sets, even if it might shift a few extra copies " I've never been one of those DJs who is into playing their own music though. I think in my heart, as a DJ I'm a collage artist, the way I think about it is 'I already created that collage'."
She's noticed that after lockdown. people are playing faster. "I'm playing 130-133bpm, and that's like slow for a house DJ at the moment."
But there's no doubt that what she lacks in speediness, she and Octo are more than capable than making up for in endurance. Their back to back sets often go for eight and a half or even nine hours at a time. That's made them popular with punters – but perhaps a little less so with some of technical staff, as a recent experience in the US demonstrated.
"We came on at 4-30am and played through to 12:30 pm," she grins, "and the lights guy was so angry with us he snapped his laptop in half. "
She may have been locked down for over a year, but what more proof do you need that Eris, the goddess of chaos, is well and truly back in business. Long may it continue.
Ben Willmott
Pre-order your Quivering In Time on double gatefold vinyl here