The man behind the mystery – Italo legend Don Carlos
"Back in those years if you were not elegant, you remained off the premises"
Dream house pioneer Don Carlos is an artist endowed with a near-mythical reputation among lovers of the deeper shades of Italo house.

The revered DJ and producer was born Carlo Troja in the northern Italian city of Varese – a small yet perfectly-formed settlement adorned with art nouveau villas that he continues to call home to this day. His sprawling DJ career began in the late '70s and early '80s, propelled by the funk, soul and Philly disco sound that proved the stimulus for much of the Afro cosmic, disco, and proto-house sounds emanating from the region at the time. His production debut launched with a glorious bang in 1991, with the genre-defining 'Alone' arriving on Irma offshoot, Calypso Records. Though largely formed from the classic Italo house sound palette, lead track 'Alone (Paradise)' stood out in the most elegant of manners: managing to float with ethereal majesty above the often brash, obvious chords and hyped snare rolls of many of its piano house contemporaries. Bewitching pads, emotive chord progressions and levitating synths glide over crisp drums, delicate percussion and mood-enhancing bass – a meditative dream house archetype that magnificently endures to this day.
The track in itself went a long way to cement Troja's venerated status, but he went on to release a string of albums, EPs and compilations throughout the '90s under various guises – scoring underground hits as Montego Bay with 'Everything' in 1992, and as Aquanauts with 'Karma' in 1996. Following an extended hiatus between 2003 and 2012, Berlin-based tastemaker Hunee released an edit of Carlos' 'Re-Mida', kick-starting an eventual return to studio action for the Don. EPs on Greek label Echovelt and Ilija Rudman's Imogen followed, and last year's 'Living In A Dream' album saw Carlos resurrect a selection of long lost gems from the vault, salvaged from tapes stored deep in the archives. "Making the double album 'Living in a dream' was a long job using a tape that was now full of dust," says Troja. "I listened and listened again, changed my mind 100 times, and then made a decision on what to put on vinyl. I wanted to make this album to show how it was not easy to make a successful record like 'Alone'." Thanks to the cyclical revival in earthy sonics and analogue-forged productions, the album presented a freshness alongside its obvious authenticity that helped set it apart from much of the newer breed inspired by the era in which it was created. "I studied a lot in that particular historical moment the music of dream house," says Troja. "Some tracks later came out with other versions that seemed better at the time. Then 30 years after the first auditions, we realised that maybe there was something interesting even in the unpublished ones." Indeed, the collection was formed of unreleased projects, and Troja shares that the archival well is nowhere near to running dry. "I still have tracks that are unreleased from that period, maybe later I'll do some edits and release them, we'll see."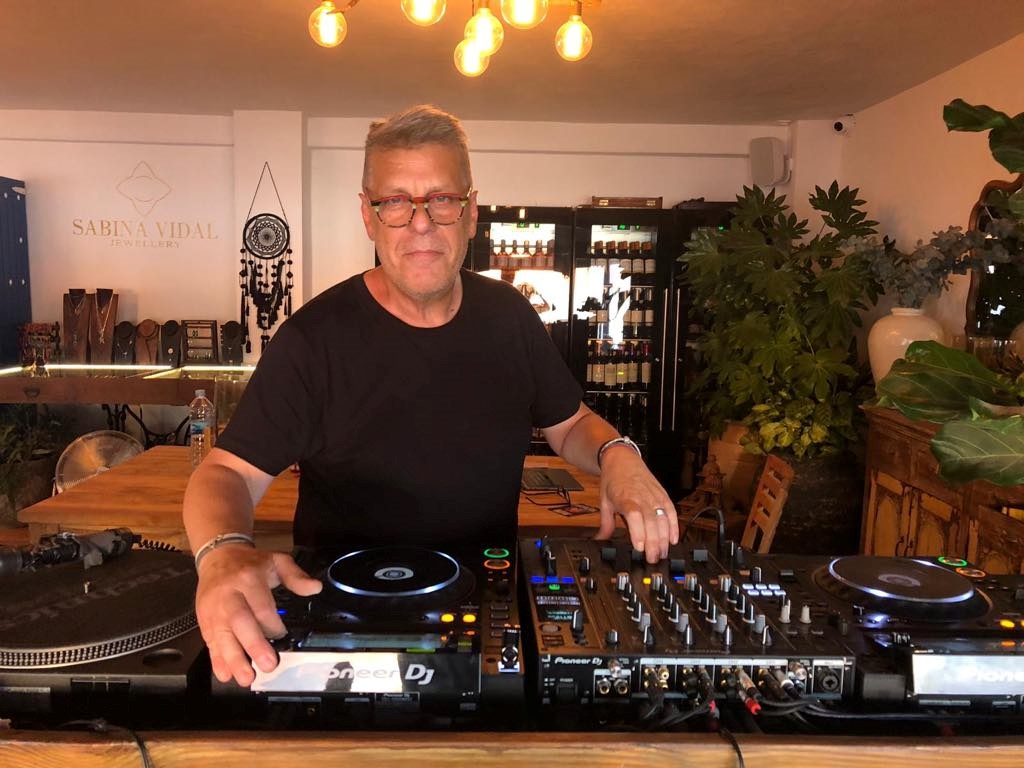 Currently, the appetite for retro-leaning Italo, new beat and proto-house records remains powerfully magnetic, and the forces that coalesced in the most wondrous period that birthed these inimitable sounds are something Troja is well placed to discuss. "That period was unique and unrepeatable, for better or worse we all came from the disco or dance music scene of the '70s and '80s. What then made this music work, in my opinion, was to combine arias, melodies, velvety sounds, and synths with powerful bass, and those rhythmic pianos that overwhelmed you when the track hits. Even today, if you proposed these records, you [would] have great success with the public." And, for Troja, the enduring appeal stems from the overwhelmingly positive nature of the standout tracks of the Italo movement. "At the end of the day, we have great music that makes you feel happy after for decades."
It's easy to look back on the era with rose-tinted glaze, but to presume that – during the time – the whole world was rocking to the pulse of the underground is a little naïve. Just as today, the bulk of what was being released and played in the clubs and on the radio shows was tediously populist in tone. "In the 90s most of the clubs were commercial, everyone played above all commercial radio hits," says Troja. "Some DJs – like myself, the late Claudio Coccoluto, Ralf, Ricky Montanari, Massimino and some others, all very good DJs but I can't name them all – we tried to carry on in another world from the mainstream musical point of view. Some people understood that there was room to reverse the trend and that you could also clear the sneakers, jeans and t-shirt brigade, which sadly today seems normal. But back in those years if you were not elegant, you remained off the premises!"
When pondering the many far-flung and auspiciously aligned factors stirred in to form the enigmatic Italo soup, Troja suggests that the obvious trans-Atlantic disco, soul, funk, jazz and r&b influences are only part of the nuanced recipe. Instead, he points to his home nation's eventful history and rich cultural heritage as a driving force. "Italy has been a place of conquest for many people," he says. "We have experienced many influences. We owe everything to those who made it possible to be what we are today – to those who gave their lives for this Italy. We have had and have now many great composers who draw on classical music. It is in our blood. When I am alone, I never get bored because melodies are created in my head.
"There are artists like Lucio Battisti, Ennio Morricone, Pino Daniele, who have influenced us and still today it is within us." These elements go some way to defining the distinctive music that evolves from the Peninsula, and when combined with a forceful imperative to innovate, a full context arrives from where we can behold the irresistible nature of the Italo sound. "Some want to copy others in music, but they do not last long," says Troja. "Creativity is the basis of everything. Now, this musical trend seems a destiny, we need to create to experiment and also to take risks in music."
With his studio endeavours showing no signs of abating, Don Carlos was back in release action last week – working his magic on Manuel Darquart's 'Keep It DXY' which landed via the ever-reliable UK deep house imprint, Wolf Music Recordings. His remix bears all the hallmarks of Emila Romagna's golden clubbing age. Bubbling synths combine with purposeful chord stabs, vivacious drumming and trademark rubbery bass notes, invoking the bleary-eyed haze of a long, hot Mediterranean summer night.
The music builds to a life-affirming fervour and is every bit as urgent as the most compelling tracks of its canon. Though you'd be forgiven for thinking Manuel Darquart is a solo studio project, the act is, in fact, formed of UK/New-Zealand based duo Louis Anderson-Rich and Sean Whittaker. Naturally, they were thrilled to share the wax with the Italo legend. "For us, it's all in the name," say the pair via email. "Don Carlos is the don! A holy grail of underground dance music who can create such a strong sense of place and history when you hear a track like 'Alone' or the 'Mediterrano' EP. Those two records literally put us on our current path, so to have him say our project was 'very hot' kinda broke our brains. Then we heard the remix and it broke them further. It is a dream come true to see our name in the same breath as Don Carlos."
There remains precious little background information on Don Carlos housed in the usual resources, and when speaking to the great man, there is poetry and music to his prose that only serves to amplify his fabled standing. As an artist, he has stayed unwaveringly true to his inner voice, avoiding bandwagons and veering away from well-trodden paths. When discussing his quasi-mystical career, he is both humble and characteristically oracular. "Success has a limited duration and ends," he says. "You have to reconfirm yourself, but if you create something unique, you have achieved a purpose in life. That music will remain unique and unrepeatable."
Patrizio Cavaliere