The best new singles this week
Our select pick of highlights from this week's singles pile
SINGLE OF THE WEEK
IWDG – In A Lonely Place (Rotters Golf Club)
IWDG's magnificent cover of Joy Division/New Order track 'In A Lonely Place' originally appeared digitally at the top of 2021, when it was released as a fraternal tribute to the beautifully creative mind of dearly missed musical maverick, Andrew Weatherall. All four impeccable remixes are now presented on this strictly limited vinyl release for Record Store Day 2021, and each vital version proves to have been more than worth the wait for the tangible incarnation. The initialism of IWDG is formed of the group members – Andrew's brother Ian Weatherall, and producer Duncan Gray – with the duo choosing to cover the impossibly atmospheric track thanks to the enduring influence Factory Records' "creativity over commercialism" ethos had on the Weatherall brothers. As younger beings, the siblings would cover great distances following the iconic Manchester band as they gigged across the country, and it's these treasured memories that contribute added gravity to this searingly earnest contemporary version. IWDG's 'In A Lonely Place' features the key elements of the stripped New Order version, with the eerie lead synth and Peter Hook's distinctive high string bass melody woven over reverb-soaked toms and deep, rolling sub-bass adding body to the lower register.
Sean Johnston brings his signature chug on the masterful 'Hardway Bros Axis dub', with tabla swirls and tripped out effects adding a mystical quality to the already intoxicating groove. On the flip, David Holmes rework stays true to the New Order version, with heavy reverb serving a musical part as it envelopes the mournful vocal and stripped instrumentation. Finally, Lone Swordsman Keith Tenniswood leans further still into the disquieting quality of the music, as heavy delays shift the timing of the melodies to create a jarring but utterly compelling rework. The incredible release also marks the sad passing of Ian and Andrew's father, Bob, who died in June 2020, and all proceeds generated from the sales are to be equally distributed between Andrew's partner Lizzie, and the Thrombosis UK charity.
PC
Arp Frique – Nyame Ye (Rush Hour)
Niels Nieuborg's hyper-luminous Arp Frique project have been dazzling fans of international fusion grooves since their fantastically infectious 'Nos Magia' release landed back in 2017. Their third album, 'The Seed', is on the way this coming Autumn, and the wonderful fellows at Rush Hour have opted to offer up a tantalising taste of what's to come in the form of this mouth-watering little 7". The act's previous releases are characterised by the blending of Cape Verdian and Caribbean vivacity with a slick Amsterdam-forged production aesthetic, and the latest effort continues in a similar vein as it brings joyful tropical heat into a world that's understandably ravenous for dance floor communion. A-side track 'Nyame Ye' features the vocal talents of Mariseya, who delivers a gorgeous call-and-response vocal over driving, up-tempo Afro rhythms. Powerful chords propel the cut before an almighty, fuzzed-up, psychedelic lead threatens to steal the show, but it's Mariseya's honeyed vocal that proves the most memorable element of a universally thrilling composition.
On the reverse, Americo Brito joins the action on the equally enjoyable 'Oi Quem Q'ue Nos'. Here, the atmospheric feel veers towards the introspective, as Brito's yearning vocal combines with moving synth melodies and subtly distorted machine drums over agile bass notes. Few labels have their collective fingers so firmly on the pulse then the Rush Hour team – who routinely operate on or around the very pinnacle of the subterranean zeitgeist – and their journeying into loose-limbed international rhythm always results in compelling, floor-focused tracks with ample thrust to invigorate and inspire discerning dancers. There can't be too many of us that aren't in need of a good old, happy-making knees-up over the coming weeks, and 'Nyame Ye' has all of the ingredients to create an explosion of pent-up release. On top of that, this outstanding single bodes rather well for the forthcoming long player.
PC
Kuniyuki – Earth Beats (remastered) (Mule Musiq)
Tokyo's marvellous Mule Musiq dig deep into their extensive treasure troves to revisit a timeless archival classic, presenting a lovingly remastered version of the Fingers remixes of Kuniyuki's breathtaking 'Earth Beats'. Sapporo-based producer and sound designer Kuniyuki Takahashi has delivered consistently excellent and powerfully distinctive music throughout his distinguished career, but the low profile he favours renders him lesser known on the surface of the dance ocean than his supreme talent deserves. That being said, those in the know afford his work the ultimate reverence, and the 2012 released Fingers and live versions of 'Earth Beats' are among the brightest shining in his uniformly luminous catalogue. Deep house pioneer Larry Heard should need little in the way of introduction, and here the innovative Chicago master adopts his familiar Fingers moniker to deliver three trademark cerebral-meets-soul dance floor revisions. Kuniyuki's discretely abstract 'live version' sees the track's haunting lead melody meander in and out of sight over complex drumming, as wave after wave of delayed harmonic textures provide a near endless sense of depth to the bewildering mix.
'Fingers Deep mix' strips things all the way back to allow the captivating melody full room to shine, adding purposeful house beats, growling bass and ethereal pads to the entrancing arrangement. The infectious Fingers Acid edit' blankets the music in a heavy acid coating, with the dramatic 303 adding a full-bodied earthiness to the groove, while 'Fingers Ambient mix' dispenses with the kick to afford the glorious instrumentation its rightful moment in the centre stage. The original copies of the Finger's mixes sell for silly money on the resale market, so it's of little surprise the Mule crew have opted to pull the proverbial rug from under the sharks with this highly collectable double pack. As with the original release, each version is presented in the best possible way with a full side of wax allocated per track, and the remastered edition comes complete with a fetching new jacket to sweeten an already attractive deal.
PC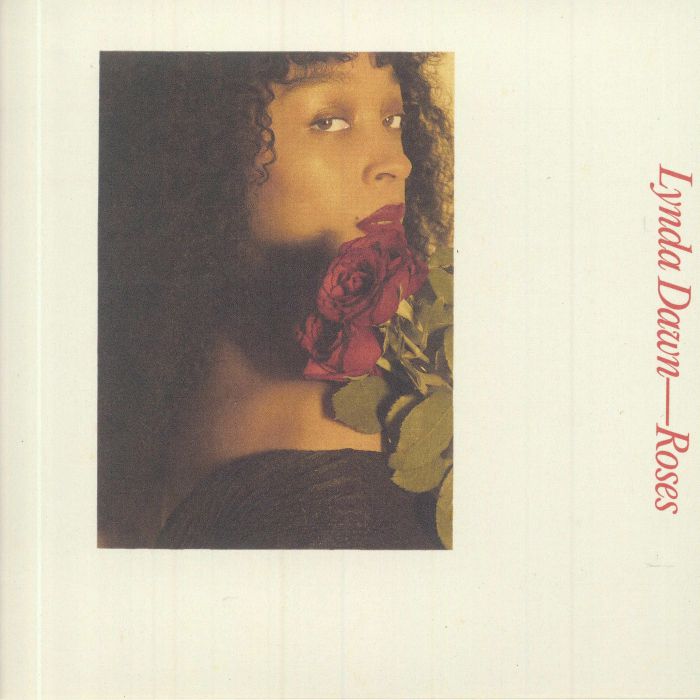 Lynda Dawn – Roses (Extra Soul Perception)
Young London label Extra Soul Perception is shaping up to be a fascinating project. Launched in 2019, the globally-focused imprint takes its name from a self-styled supergroup comprised of Faizal Mostrixx, Hibotep, K15, Karun, Labdi, Lex Amor, Lynda Dawn and Maxwell Owen, with each of the members spread between the UK, Kenya, and Uganda. Two years ago, the players organised a writing camp in Nairobi, with each member collaborating to explore new musical themes rooted in various aspects of the soul sound. The fruits of their endeavours were presented to the world in the form of 'New Tangents In Kampala, London & Nairobi Vol. 1' which arrived in 2020, and one of the standouts from the collection receives a gratefully received single release here. Produced by Bes Kept, Lynda Dawn's silky smooth slow jam 'Roses' is steeped in '80s soul heritage and comes on like the audio equivalent of being delicately wrapped in a cashmere blanket while your lover runs you a bubble bath. Shades of Mtume are detectable here, with just a touch of UK street soul swagger, as chocolatey bass lazily ambles over stripped drums and glassy chords.
An artist moniker of London-based Cybil Charles-Nelson, Lynda Dawn was earlier this year tipped by The Guardian newspaper as 'One To Watch in 2021'. Based upon this evidence, there can be little doubting her songwriting talent or ability to belt out a heartfelt vocal performance, as the lyrics, melody and delivery here are both achingly smooth and supremely authentic. On the reverse, California-based G-funk protagonist and record store owner XL Middleton transposes the track forward by a decade, delivering a '90s tinged swing version, with a faster tempo and a little more crunch in the drums, but otherwise remaining faithful to the original mix. This one seems to be running on the hot side, so probably best not to let it linger in the cart for too long before pulling the trigger, so to speak.
PC
Girl in Red – We Fell In Love In October (Marie Ulven)
Norwegian indie singer-songwriter Girl in Red, originally dropped this winning similar sounding early 90's formula back in 2018, but with her driving success this track has seen a resurgence into the charts. Stylised as bedroom pop, Girl in Red has seen a rise in fans from the LGBTQ community, and it's no surprise when she has been at the forefront of the LGBTQ music scene.
Crafting songs describing the ups and downs of relationships, 'We Fell In Love In October' could be best related as a love song recounting the high points of being with a new person. Taking audiences on a summery reminiscent journey, she gives us a sound laced with light guitar riffs, and accompanied soft drum beats with a thrumming bass. Singing around the circumstances of how it feels to love, she doesn't shy away with her lyrics of how she feels as she serenades a mysterious woman. The demo on the B side sounds very raw and fresh, as if it was made in the garage instead of the bedroom. BBut fans of Joy Division and similar will find this a great new listen, delivered on a 7″ inch coloured vinyl with an insert repress to continue the nostalgia.
AY
Lex – Punta Allen (Leng)
Athens-based Alex 'Lex' Andrikopoulos returns to the ever-alluring Leng fold with the gorgeously sun-soaked 'Punta Allen' EP. Having previously featured on the label's tenth-anniversary compilation in 2020, Lex also appeared on a wonderful Leng 'Label Sampler' – with two solo tracks featuring alongside a pair of numbers crafted in tandem with Phenomenal Handclap Band's Quinn Lamont Luke. After an exquisite disco outing on B2 Recordings this Spring, he's back on Paul Murphy's well-loved imprint with an inspired three-track outing. Lex has been deeply immersed in the Athens underground for two decades, serving as a DJ as well as running the influential Radical Soundz record store before it permanently closed its doors in 2009.
Title track 'Punta Allen' sees heartfelt keys softly dance over a rich bassline before a blissful steel drum melody effortlessly lifts the sunshine groove. 'The Jamail Pass' unfolds with cosmic intent, as organ solos interplay with fuzz guitar before making way for making way for a psychedelic behemoth of a synth lead, all galvanised by a velvet smooth bass. Finally, 'Angels Of Rhythm (Keep Bouncing)' ups the tempo a touch while retaining the backroom mood, with dextrous synth melodies skipping over lively percussion and muted guitar rhythms while Harriet Summer's sultry vocal cuts through the late-night summer heat.
PC
Akio Nagase – Global Acid EP (Emotional)
[Emotional] Especial's latest offering arrives like a bolt from the blue, with Osaka's Akio Nagase showing up with his first vinyl release in over a decade – on the aptly titled 'Global Acid EP'. Nagase has been active on the Japanese underground for a great many years, and though it would appear he prefers to operate a little below the radar, he's curated his own Makedub parties, contributed mixes for Beats In Space radio and occasionally shares his wisdom via refined music blogs and the like. During the early part of the millennium, he released a handful of dub-related records on Japanese labels Rudiments and Jet Set, and following a little hiatus he slowly resurfaced via the digital realm last year with some interesting releases on Darker Than Wax, among others.
'Global Acid' sees Nagase fuse disparate international samples with pulsing 303 lines over throbbing slow-mo house drums pretty much throughout. Opener 'Jurassic Shanghai Acid' bumps devilishly as the Roland party box works its delicious magic over exotic chants and mysterious vocals. 'Mongol 303' features otherworldly Khoomii throat singing wrapped around the signature acid lick, while 'Okinawa Yunta' decorates Taketomi Island folk singing and traditional instrumentation with delicate chemical wobbles. Finally, the temperature rises with the tempo, as 'Saigon Acid' blends the trusty TB-303 with traditional Dan Nhi strums and hypnotic vocal layers.
PC
El-B – Mista Say So / EL-WHITE003 (Ghost)
In the midst of a massive wave of revivalism, it counts for a lot when one of the true originators steps up to show everyone how it's done. Who can measure the impact El-B has had on UK club music? A true garage pioneer, when he flipped the script with his Ghost project at the turn of the millennium, it helped set in motion a reduced and moody strain of bassweight club music which progressively mutated into dubstep. Even at his most lean and mean though, the soulful roots of El-B's approach have always persisted in his approach, and more than two decades deep he's still untouchable.
As if he needed to prove the point, this week B drops two fresh slabs which double down on his unmistakable touch, while equally not simply rehashing past glories. The Mista Say So 12" is marked out by strong vocal turns from long-time collaborator Juiceman. 'Mista Say So' is draped in dank dread, using the kind of noirish stabs and atmospheric swells that give El-B the edge in the dark garage game, while Juiceman's flow pings out into the soundscape through a generous dollop of delay. 'Killa Sound' boasts a sweet, catchy chorus which rubs up against the nasty subs and icy pads, going down smooth but leaving a tense aftertaste that'll have you leaning in for another bite.
Following two deadly drops last year, B also fires up his white label run once more for three cuts which show the producer stretching his legs via expressive, nuanced production. That comes through sharpest on 'Get With The Times', a mellow but moody ride through vapour clouds and blown out sample licks. 'Get It Up' jacks things up with some hard clanking 4×4 which doffs its cap to Todd Edwards in a bouncing flurry of micro-edited hooks.
Ensuring you should never second guess El-B's musical range, 'El's Groove Pt 2' switches gear for a jazz funk inflected beat down which would sound as comfortable on 2000Black as nestled on the B2 of a white label from one of the true kings of UKG.
OW
Jochem Peteri is one of those artists who mastered the art of atmosphere. In every piece, the fundamental ingredient is that languorous, inky bed of melody. On this new release, which mints new label Last Age in the process, 'Above I' strips away everything to let you fully bask in said atmosphere. If you listen loud and have the right sound, you'll pick out the submerged thrum of a drunken bassline, but it's a modest touch in the face of the swirling vortex of ambience which sits over the top and middle of the mix.
On his last outing, a collaborative venture with Don't DJ on Meakusma, Peteri was pushing the NWAQ (née Newworldaquarium) project into more experimental territory. That mode continues on this record via 'Dume', a broken and dishevelled track with flayed kicks slopping off the grid and an errant filter harrying the trademark NWAQ ambience. But it's 'Above II' where you get something closer to the classic sound Peteri is so widely adored for. The drums still play second fiddle to the sheer magnitude of the synth parts, but the simple kick and hat combo still has a poise and presence about it, creating one of those searingly vibrant listening experiences that challenge your perception about what a 4/4 dance record should be.
OW
Daffy – Run Around (Timeisnow White)
In general, the vibe on Timeisnow has veered towards a fairly clean and precise strain of stripped down garage – the moody kind of stuff that can bridge over to minimal house as much as ruffer speed garage or big vocal tracks. On the last drop on the White series, Cortese brought a sound which was positively crossover though – all sparkling hooks and RnB licks for a broad appeal. Now it's time for Bristol's Daffy to step up, making a first outing on wax here but first getting co-signed by Plastician with a release on his Terrorhythm label back in 2014 with Maxx Baer. As you might expect for something from out west, there's a different mood coming through here.
There's a roughshod approach Daffy takes which gives his drums a necessary bite, but more than that it's the way he uses space which marks this out as particularly Bristolian. For a lead track, 'Put Your Feet Up' is pointedly sparse, capitalising on neatly clipped snatches of jazz to create a mellow mood while affording the majority of the track to the low end. 'Run Around' is similarly reduced, but here there's a technoid thread which actually nods more to Yorkshire bleeps n bass than Smith & Mighty or Full Cycle. When things take a turn for the hardcore on 'Nerves', it's done so with a lo-fi lean on which ports more naturally back to the nascent years of breakbeat than the vast majority of revivalist fodder banged out these days. There's perhaps a little over-reliance on the Think break on the B side, but the mood remains moody and that pervasive crunch keeps the tracks landing like the blunted bombs they were clearly intended to be. Get them to a soundsystem, stat!
OW
This week's reviewers: Oli Warwick, Ava Yusuf, Patrizio Cavaliere