The best new albums this week
The critical albums list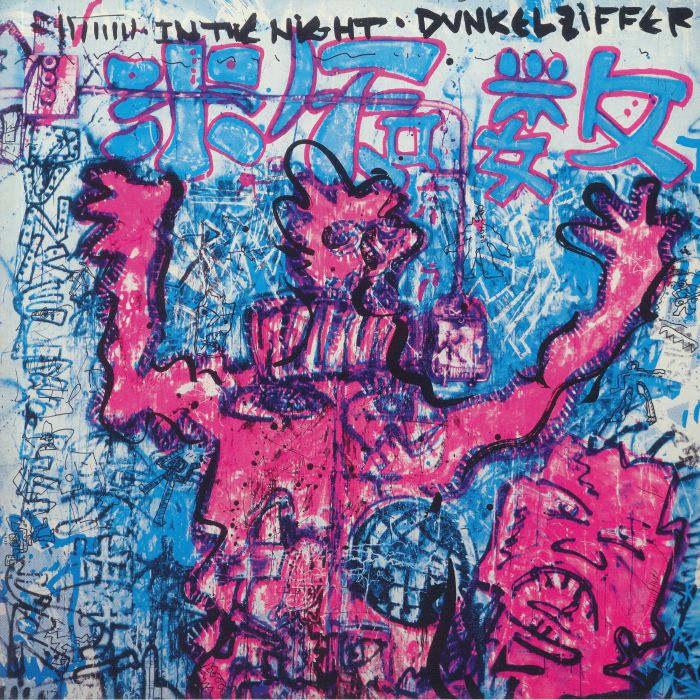 ALBUM(S) OF THE WEEK
Dunkelziffer – Colours And Soul / In The Night (Bureau B)
You might have listened to kosmische music for a long time, but can you ever be sure you've heard every grandiose collaboration from that moment in German music history? As if it wasn't enough trying to grapple with the Conny Plank-related crew, poring through the legacy of Tangerine Dream, navigating Faust or scooping up outliers like Agitation Free, there's a whole universe orbiting Can and its prolific component parts. Dunkelziffer is one such venture, born out of a unique moment in German social history and as communal and explorative as anything from the kosmische era. Amongst the core cast of players involved in Dunkelziffer was Helmut Zerlett, Reiner Linke, Stefan Krachten, Dominik Von Senger, Matthias Keul, Olek Gelba and Wolfgang Schubert. None of them went on to become household names as such, but their respective legacies read like a trip down the rabbit holes that make up the Cologne-centric music scene of the late 70s and 80s.
The creative scene and circumstances Dunkelziffer emerged from made national news in Germany. The Stollwerk factory in the south of Cologne was the scene of a showdown in 1980 between a considerable assembly of squatters and Cologne authorities. While the squatters' request for affordable living and studio spaces was denied, the building did become a cultural centre for some seven years, playing host to progressive art and theatre as well as the amorphous musical entity of Dunkelziffer. In the spirit of the atmosphere surrounding them, and surely a product of the improvisational tendencies of the musicians, the group operated as a wholly democratic affair with each member having equal opportunity to compose and contribute to the development of the music. As the cynical might well expect, this instantly makes Dunkelziffer a mixed bag, but it's also a mighty triumph for true collaboration, with consistently brilliant results.
Dunkelziffer feels different to many obscure kosmische projects because the sound of the collective reaches beyond a kind of insular psych out and actually lands as a brilliant kind of leftfield pop. It's actually more indicative of the neue Deutsche welle scene that reigned in the 80s, which times out with the arrival of their debut album, Colours And Soul in 1983. If they had been a drawn out jam band during live shows, they managed to sharpen their focus just enough when it came to recording their albums.
Whether dubby island pop is the first thing you expect to hear on the record, it's what you get on opening track 'Kedema'. It mirrors certain facets of the dubby punky crossovers happening in the UK with the likes of David Cunningham and The Flying Lizards, as well as the era-defining Compass Point Studio sound Sly & Robbie were cooking up in Barbados. There's something more intimate at work here though, and vitally it's led by the unmistakable voice of Rebop Kwaku Bahh, formerly a percussionist with Can who also voiced the evergreen 'Masimbabele' by The Unknown Cases. Baah gives the album a fair chunk of its identity, whether guiding you through the psychotropic foliage of 'This Is How You Came' or crooning on the bubblegum skank of 'Free'.
But for all those moments, there are just as many where you're thrown off the deep end into an intense, drum-led incantation peppered with reverse effects and odd blasts of dissonant brass. At every turn, Colours And Soul succeeds in surprising you, but rather than a contrived attempt at eclecticism, Dunkelziffer rolls along like Howl's Moving Castle – ungainly in principle, but actually quite graceful in motion and powered by a creative fire.
Sadly Rebop Kwaku Baah passed away before the group reconvened for their second album, In The Night, but the many-limbed nature of the project means so much of the core identity remains. There's certainly still a distinct dub touch to some of the tracks, which is where Baah's absence is felt the most, but elsewhere you can hear a smoother, more polished new wave sound coming to the fore on the 13-minute epic 'Retrospection'. Perhaps a little of the rough magic of the first album is lost in the process, but as a slice of 80s musicianship and studio craft, it remains a shimmering jewel just like its predecessor.
Perhaps you had already stumbled across Dunkelziffer on your travels through the annals of German kosmische and its attendant projects, but there's every chance you might have missed it amidst the seemingly boundless tributaries of the era. Now, here's a perfect opportunity to catch up on what you might have missed.
OW
The Same – Sync Or Swim (Freedom To Spend)
Certain rarities can only come from the wilder corners of the country. Where better for Robert Cox's supergroup The Same (a precursor to the later effort Rimarimba) to have recorded their psychedelic masterwork 'Sync Or Swim', than sunny Felixstowe? This album was originally limited-released in 1981 on Robert's weirdo imprint Unlikely Records, and Cox's home county of Wiltshire – in all its cultish standing as home to great psychic centres like Stonehenge and Avebury – to him epitomised that weird cross-section we all now know as 'British psychedelia'.
This is undoubtedly a prototype for Bibio's work, and fans of the English musician will pick up on the thread. Sonically, it's an album of guitarry analog bliss, with Cox's signature instrument run through many-a-delay, and overdubbed to great mystical effect. To quote the artist, "absolutely no noise reduction techniques (were) used." That's all well and good, because as any timbralist will tell you, noise makes the tune.
Slowly, despite its potato-quality analog lens to beauty, this album's multifaceted character begins to make itself known. A harsh polyphonic synth, for example, blossoms into a dancing marimba ostinato on 'Hot & Cold', paving the way for a slow-burning, VHS-toned, rapturous folk piece. Hybridity is another theme; as we hear the krauty automatic tappings of 'Auntie Meat', Wiltshire becomes an increasingly likely high-fantasy muse, as everything from English folk to Indian raga to West African kora music is alluded to. A headsier soundscape, 'My First Ride In A Metro', is a tantalising affair, with this field recording mashup sounding like a surreal filmic montage, or a mystery hippie van scoping out an enchanted babbling brook. Finally, the closer 'E Scapes' channels a Terry Riley-esque minimalism, being a perfectly phased out, light-footed and eccentric 20-minute whirler of a track. This album truly is, as was Cox's ideal, "folk music meeting technology and going bonker
JIJ
Section 25 – From The Hip: 30th Anniversary Edition (Factory Benelux)
Of the many great legacies Factory Records left behind, one of the greatest is surely the crossover between post-punk and electronic music they engendered. In this transitional time for the way popular music was made, the most open-minded, experimental bands were the ones who lasted beyond the flash point of post-punk. Section 25 were fine as a straight up post-punk band – their first single (produced by Ian Curtis and Martin Hannett) was perhaps a little forgettable, but debut album Always Now was brimming with angular hooks and a driving rhythmic instinct, not to mention a tendency towards avant garde soundscapes behind the rhythm section. After some line-up wranglings and a shift in direction though, their third album From The Hip set them on a very different trajectory in 1984.
Section 25 will largely be remembered and defined by their breakthrough single, 'Looking From A Hilltop'. The low budget music video for the track placed new arrival Jenny Cassidy (wife of founding member Larry Cassidy) front and centre, and instantly established the group as a futuristic synth pop concern rather than a murky punk band. The success of the track was partly down to the 'Megamix' on the B-side though, a nine-minute burner that quite rightly touts a prescient grasp of acid house before it was a thing. The album version still snaps with an electro pulse, but it's not in the same league as the 'Megamix' for sheer seminal stature.
From The Hip as a whole is a vital work in its own right though. From the hopeful thrust of 'Reflection' to the edgy instrumental 'Program For Light', Section 25's punk roots cut through more than with some of their synth pop contemporaries, but this is still a synth pop album through and through. Saying that, in the tranced-out, forward march of 'Beneath The Blade' they align with the kosmische scene as much as anything from Manchester. On this 30th anniversary reissue, the original album is bolstered by a swathe of additional material – singles from 1982 through to 1987 and a BBC session from 1984. As well as featuring that seismic 'Megamix' of 'Looking From A Hilltop', it rounds out the impression of the band, in particular capturing their progression from the earlier post-punk mode to something more futuristic on seriously hot tip 'Sakura'. A thrilling moment in musical history, re-captured and spread across three discs for your listening pleasure.
OW
Erika de Casier – Sensational (4AD)
On her debut LP, Essentials, the Denmark-via-Portugal singer and songwriter Erika de Casier approached 90s and early 00s pop and R&B with the sensibility of someone coming from the dance music world. The production, handled in large part by Aarhus brothers and champions of dusty, breaky house music, Central and DJ Sports, felt like an extension of her collaboration with the Regeblau crew with the tempos and the lights turned down a bit more. On her follow-up, Sensational, on the other hand, de Casier leans further into those turn of the millennium aesthetics to offer a more focused piece of perfectly retro R&B.

There are still shades of dance music. The bass on 'No Butterflies, No Nothing' has a dubstep wobbliness to it, 'Busy' has the syncopated swing and bubbling melody of UK garage, and there are trance chords that end 'Better Than That'. But her palette is much wider.You could easily imagine, for example, Carson Daly queuing up 'Call Me Anytime' for Total Request Live in its heyday, unleashing a rain-drenched video accompaniment to the synthetic shine of de Casier's ballad.
But what makes Essentials more than a trip down memory lane is the campiness that de Casier is able to channel in her lyrics. 'All You Talk About,' could have been a Destiny's Child B-side, "If you really care about me, now/ Talk my language, do you know what I'm saying? / I mean; a kiss and a hug – yeah that's more than enough / I love diamonds but you can't buy my love." But while this may be cringe in someone else's hands the humid bongos, smokey piano, and electric guitar give the track a knowing wink. It's a fine line to walk between homage and cliche. And for the few missteps (e.g. the nursery rhyme patter on 'Make My Day'), de Casier balances these out with absolute brilliance (check out the loungey lilt of hand drums and the 2Pac interpolation on 'Polite').
HJ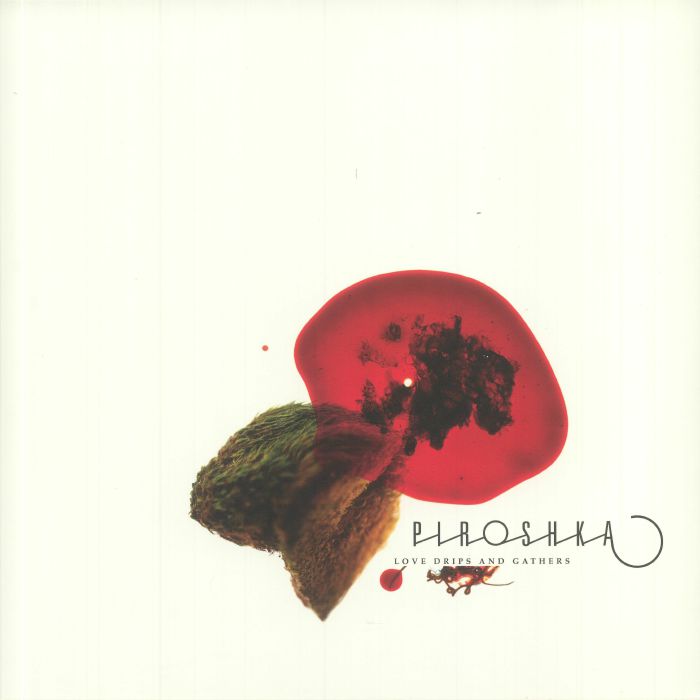 Piroshka – Love Drips and Gathers (Bella Union)
You might call Piroshka a super group of sorts, given members hail from revered and cult bands like Lush, Moose, Elastica and Modern English. Of course, it's more important to focus on the here and now, and the music these talented heads are now making together, but there's no harm in pointing out there's real pedigree at work on this album.
The last time we heard from the troupe it was 2018, with the debut album Brickbat helping establish their reputation for a unique take on the garage rock formula. The subtleties evident then are nothing compared to what has quite literally floated to the surface of this record. It's dreamy, it's light, it's starry-eyed. A fantastical soundscape that's up in the clouds and refuses to come back down, even for just a fleeting moment to ground itself before taking flight once more.
Well, that might be a bit of a discount in all honesty. Nevertheless, when the beats drop, and the head-nodding rhythms strike up, there's still a real sense of things soaring above. Take grand finale 'We Told You', for example. The track has plenty in terms of low end and percussive attitude, and yet the shimmering synths and vocals invite us to look up, imagine and reflect. 'Scratching at the Lid' is another case in point, a kind of hybrid beast that sees pop rock meet the nuances of post-punk in a shiny number that radiates positivity and good energy. You want to sing along, but also throw your arms in the air in celebration at the fact noises like these exist in the world. Even 'VO', which has an air of some forgotten Bond theme about it, seems to be weightless in its nature. Difficult to forget, but easy to get lost in.
MH
Fearful / MTWN – Exordium (Yuku)
Itty-bitty styles like footwork and skweee make up the airier end of the dance music spectrum, but when it comes to bass music, there lie uncharted wastes of depth and heavy hits. The producer Fearful and the duo MTWN are part of a new cohort of artists operating in this style, demonstrating their ability to convey more bassweight than most. In a three-way collaborative spell, they now continue to marvel at each other's production chops on 'Exordium', which is a follow-up to their four track EP 'Collisions' released last year. While that was a more energetic, bass-driven party at 170bpm, 'Exordium' dances around the magical 130 range. You'll be pleased to hear much of the sound on this EP originates from deep-focal modular jams, passed between Fearful in London and MTWN in Liege.
We're taken aback by just how balanced each track is, spanning the perfect convolution of weight, high end, and tasteful distortion. It's the best of what we could hope for from an octatracker of its kind. With 'Obliteration' and 'Shallow Grave', we're met with a sinister affair of grimy cavernscapes and chattering reese basses. Don't underestimate the more wayward, uptempo parts; '8's and Nine's' sounds like a fitting rival to anything produced by Detboi, Mumdance or Zuli, and could easily join the endless array of psychopathic, post-rave broken beat tunes that producers of the same ilk go down in legend for.
JIJ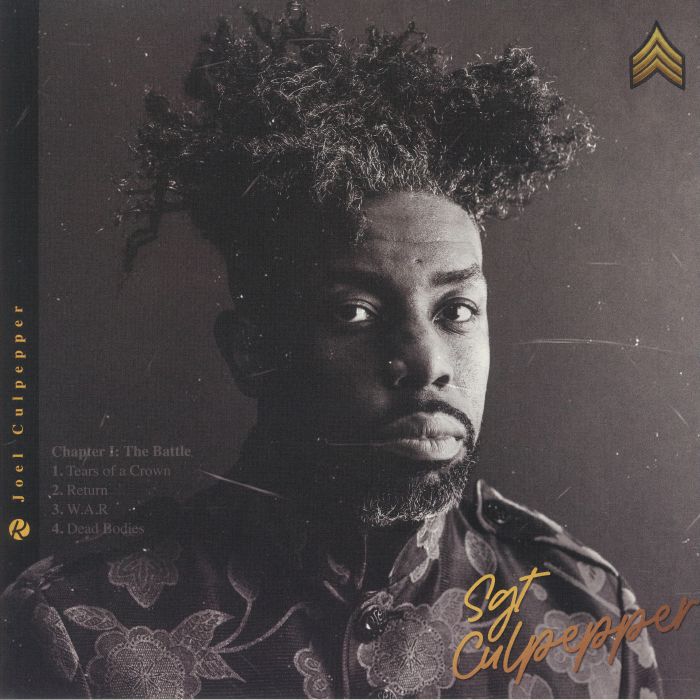 Joel Culpepper – Sgt Culpepper (Mr Bongo)
English singer songwriter, Joel Culpepper delivers his diverse tour into contemporary R&B on his debut album, Sgt Culpepper. Received as a concept album based split into four thematic segments – the battle, the surrender, the love and the lesson, Culpepper takes audiences on an enticing serenade on life's lessons delivered at times in spoken word, varying among groovy drum beats and classic string quartets.
Singing with a fiery voice about the pain of heartbreak, Culpepper introduces soulful jazz sounds that remind one of blissful summer evenings. On the song Black Boy listeners can hear the influence on his music from similar sounding bands like D'Angelo, Sade and Jill Scott to name a few throughout the record. With lyrics about happiness and joy, intertwined with other emotions of life and the heart, gospel sounds with backing singers and an outstanding choir behind him, Culpepper easily fills the void for new upcoming contemporary artists.
Though Culpepper is the star at his own party here, every musical element is given space to shine; the liquid basslines, the jangle of guitar, the brass and strings, and the kind of stomping percussion you'd expect from a Questlove collab. Despite looking to America for influence, this is a very British sounding album. It totally reflects the 21st Century black experience in the UK, and although it's stylistically planted in the sounds of several decades, we've got the sound of 2021 right here.
AY
Michael J Blood – III (Blood Inc)
Little is known about Michael J. Blood personally, save for the social proof graced unto him by the likes of NTS pusher Tom Boogizm and the London label 2 B REAL, who released his debut mixtape in 2019. There we were met with an unassuming array of beatscapes, onto which the genre name 'Surgical Tape' was slapped, and from which we heard the wonkier angles of minimal post-juke and UK bass. Strange artifacty hihat-doublings and incessant "Blood" producer tags resounded across the entire thing, sounding like a taunting, gothic boss enemy.
Now in 2021, Blood debuts a new album for his own imprint Blood Inc. – 'III' is the best release in his playful, secret-weapon styled musical pawprint so far. It's a cassette-worthy release, too, with treehouse-of-horror visuals emblazoning each side of the tape like a banned Memphis rap joint, doing true justice to the 50-odd minutes of music that appears on each side.
The music itself is, for Blood, a much more considered, weird and focused affair than 'An Introduction'. The contrast between both sides is stark; The A is a helpless inundation of ambient, chattering weirdness, and sounds like a seamless head-nod to the musique concrete made by the likes of Dialect and Beige; except this stuff is more streetwise. The opener sounds like the backing for a grime cypher witnessed by our third eye, whilst cheekier moods are checked off on the other side, with the tracks after the 7 minute mark ever-increasingly sounding like restored Wamdue Boys DATs. The B's 30 minute mark is so haze-dazed that its vocal samples seem to weave in and out indeterminately, contrasting starkly to the "something just ain't right" cut that blares rambunctiously only a few tracks beforehand. Blood has locked in a scratchy, tape-hued deep house and oddballs release, which reveals an extra capability not shared by many of his contemporaries.
JIJ
Carlos Niño & Friends – More Energy Fields, Current (International Anthem)
It's testament to the universality of music as language that this instrumental album might represent the apex of Carlos Niño's work as sonic communicator. Open to interpretation given the absence of lyrics, nevertheless it's not hard to hear what he's trying to tell us. More Energy Fields, Current is a wide-eyed adventure into open sounds and ideas, at times bordering on freeform jazz, in other moments so pared back it borders on background ambience, with a few tracks boasting more rigid downtempo structures.
Of course this isn't just Niño — hence the 'and Friends' bit in the title. A prominent player on the enviably fertile Los Angeles music scene, here he has chosen some impressive names to contribute instrumentation to the record. Jamael Dean, Nate Mercereau, Sam Gendel and Jamire Williams are all present and correct, and their expertise perfectly compliments that of the main man in charge, as does DNTEL, a decade-spanning Californian electronic visionary whose name only proves the point that this album is something beyond what many artists could hope to achieve. From the underpass blues of 'Now the Background Is the Foreground', to the 1960s woodwind chic of 'Salon Winds', expansive simply doesn't cut it.
MH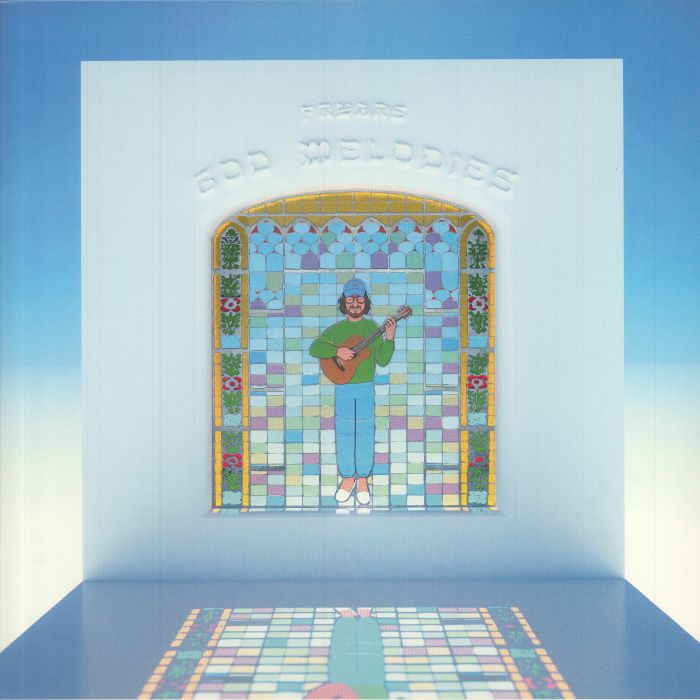 Fryars – God Melodies (Fiction)
His third album and coming some seven years after its predecessor Power, it's fair to say God Melodies is eagerly anticipated. All the more so for the presence of Sean O'Hagan of Microdisney and High Llamas fame, collaborating throughout. No surprise to learn, then, that luxurious harmonics and carefully crafted vocal arrangements form part of the album's appeal. But he definitely doesn't smother the genius knakc that Fryars – real name Benjamin Garrett – seems to have, with the result being something that straddles both 60s and current grooves. Tracks like 'Orange Juice' and 'Quail's Egg No 1 (In C Sharp Major)' have a distinctly urban, hip-hop feel, but via a rough, DIY approach and then filtered back through dreamy production values.
But others, like "Wonder' clocks in somewhere between Bee Gees and Tame Impala, while the journey it takes along the razor's edge separating happiness and melancholia brings Vampire Weekend to mind. Not for nothing is Fryars called 'the mad professor of pop , and here his experiments prove utterly delightful. Something to make you laugh and make you cry, make you dance and make you think, God Melodies is proof that the devil doesn't have all the best tunes after alll.
BW
This week's reviewers: Henry Ivry, Jude Iago James, Ava Yusuf, Martin Hewitt., Ben Willmott