The best new albums this week
Julian Cope / The Teardrop Explodes – Cold War Psychedelia (Head Heritage)
Following the tortured demise of the post-punk, neo-psychedelic adventurers The Teardrop Explodes in 1983, Julian Cope's career never failed to bamboozle or amaze as it merrily bounced along with trippy abandon. Primarily a hit-making songwriter and then a keen memoirist, before then becoming a respected author and everybody's pagan theoretician – all the while building a snakelike discography that is obscure as it is mainstream, weaving a solo career of psych, gaelic-folk, blues and rock at a rate of about one record per year. Perhaps the word prolific doesn't cut it?
Whether it be from pop star to acclaimed author, or from poet to acid-casualty caricature and respected authority on Neolithic culture, be rest assured the talents of the unendingly weird and wonderful Cope have ranged far and wide in an expansive and entrancing career, and the enigmatic Teardrops founder has remained as one of British music's true outsiders.
Cope himself wryly concedes to being that of a "has been at the moment, but if I can hang on a bit longer than I'll be a legend." A witty aside perhaps. But for an artist to describe one's own genuine but cultish longevity, in such a dismissive, albeit jokey manner then you could not be blamed for filing the heavily bearded, self-monikered archdrude in the "past sell-by date" box if it was not for a continuing and vast output of random, outlandish projects musical or otherwise.
The Teardrop Explodes were a long, long time-ago, and these days the group's three, or four-year output is frankly just a footnote compared to Cope's esoteric, pagan-infused career since. And as any fan will know, Cope, live at least, save for the occasional, warped re-working of the "hits" rarely leans on this section of his past for company.
Cold War Psychedelia has been getting dripped into our consciousness as a brand-new and mysterious release, an 'artefact' even, from Head Heritage, Cope's own website where regular transmissions from the pagan scholar himself can be enjoyed.
Exclusive to a limited vinyl release. And statemented as an exhilarating and dynamic examination of the death throes of Liverpool's maddest band. Forty-two minutes of sound, and nearly all previously unreleased, including demos and noodlings from the 'Wilder' album sessions, make up this attractively packaged compendium.
It is an engaging study of the breakdown of a band via some of the innermost, fragile earworms from a very distant time. Instrumentals mostly, for instance 'Straight Run' and "Krankenhaus: Joker's Birthday Duck Hunt", which are both thought-provoking and ambient, and demonstrate Cope's fervour for Amon Düül 2, Can and Tangerine Dream.
Side Two is a different proposition and gears itself to Cope's first great postscript piece, the successful publication if his first memoir, Head-On, where spoken word recordings and excerpts from the book co-exist to create an absorbing musical collage taken from the same 1981 recording sessions. Cope's earliest autobiographical attempts are funny, bright and loaded with both regret and ongoing but always hilarious antagonism with the likes of former bandmate and management figure, Dave Balfe.
Far from being an acid casualty or the joke-like figure as sometimes portrayed, Cope remains unique and is a vitally important artist amongst his generation, and unlike many of his post-punk peers has regularly produced new and engaging work across several mediums. This is Cope's own nostalgia or reminiscence, found and dusted off, before being re-presented with an alternative and magical sheen. This collection might not feature the 'Reward' or 'World Shut Your Mouth' type hits but it does offer a glint of unearthed magic, raw and unmined until now. Just like the Dropa Stones – a rare artefact indeed.
APC
rEAGENZ – rEAGENZ (remastered) (Music Pour La Danse)
David Moufang, aka Move D, and Jonah Sharp, aka Spacetime Continuum, first linked up in the mid 90s as disparate nodes in the burgeoning electronica and ambient techno scene. This was the days when record labels listed their contact details on the releases – Moufang followed up on the San Francisco address listed on one of Sharp's Reflective 12"s and turned up at his house as an enthusiastic fan and fellow musician looking to jam. It's easy to see why the partnership worked – both were already well respected for the expressive, mellow strains of techno they were drawing from their machines, and there's a compatibility which melds their styles together seamlessly. After a productive run in SF, they teamed up again in Moufang's hometown Heidelberg to round out the material, and the result is the rEAGENZ album.
In the bookish electronica circles the album has resided in, the self-titled LP has attained a cult following, but it's not exactly common knowledge in the same league as, say, the Artificial Intelligence series on Warp. Moufang and Sharp have since revived the project, performing live at Freerotation and The Bunker in New York (with live recordings to boot), before merging with Moufang's other live project, Magic Mountain High, to form The Mulholland Free Clinic. The emphasis is on improvisation and a core set of instruments – synths like the Pro One and SH101, drums from 808s, 909s and other such classics. Given the casual nature in which this original album, now remastered and reissued on Musique Pour La Dance, came about, it speaks to the virtuoso nature of the artists on their chosen instruments that it sounds so incredible.
The sound is very much focused on the kind of heavy nodding beanbag techno which spiralled out from the techno explosion in the early 90s – all pattering, fractured beats, languid pads and sonar bleeps, but it's also incredibly deft and agile, never slumped in one loop for too long. It's not a stretch to draw parallels with the greats of progressive music through the ages – you can sense the conviction the artists have for what was a new frontier of electronic music at the time. It's assured as much as exploratory, hi-tech and sensitive, dynamic yet chilled. So much backroom-friendly music of this era loses shape due to its soporific nature, but rEAGENZ glitters like a finely chiselled jewel, refracting light from different angles and never dulling with time.
OW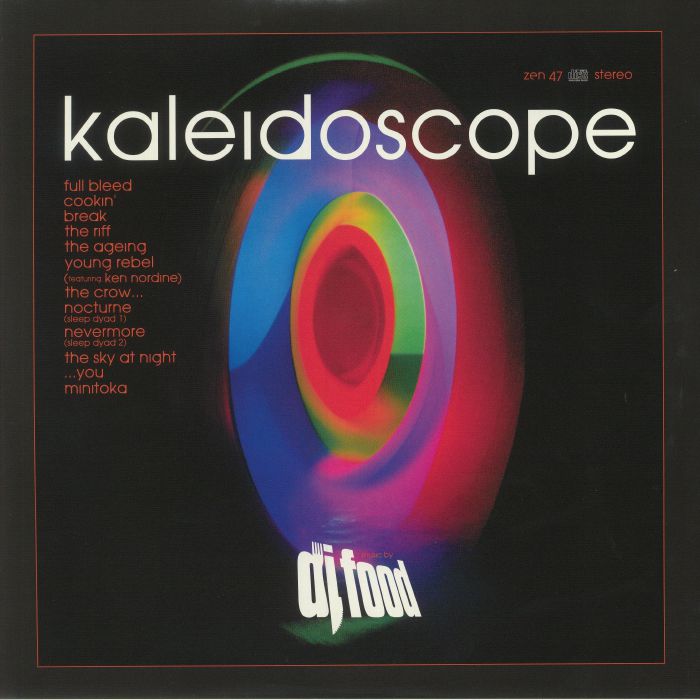 DJ Food – Kaleidoscope & Kaleidoscope Companion (Ninja Tune)
First released at the turn of the millennium by a then revised DJ Food with only Kevin Foakes and occasional collaborator PC (Patrick Carpenter) remaining in the fold, following a break off by Coldcut pair Matt Black and Jonathan More. Two decades on and after a substantial down period as a result of the global pandemic the pair have delved deep into those archived hard-drives and recovered an abundance of fancy off-cuts, mixes and aural ruminations that didn't make the original album.
In response to the 2000 release, the pair have put together a fascinating concoction of sounds that range from long swathes of ambient dwellings to the firming up of those jazzy interludes that underpinned the first record. Losing the late 90s breakbeats, the record begins with 'The Ents Go to War' a pure and simple electronic joy where layers of Tangerine Dream-like noises work to shape a mesmerising reassurance that eastern Europe did finally unite with the trippy west. Or something like that..
There is an assured cinematic quality to both records but there is a marked difference to the overall tone of each. On the original record, from 'The Crow' onwards, there is a 1950s Hitchcockian or Noir feel whereas the Kaleidoscope Companion is an album seemingly geared further towards the starkness of something like a Tarkovsky film yet to be created – a fascinating and deep listen but somehow a little less cheery without those breakbeats and trills.
'A Strange Walk', 'Skylark' and 'The Rook (type 3)' add alternative direction and further combine a mix of Jazz textures that shift the level of ambience to a different place – a strange brew of temperatures combines to keep it choppy but always holding fast its ongoing cinematic quality.
It is to be released as a striking multi-coloured vinyl set as well as on digital, it has been aggressively mastered too, and sounds louder than a bomb even through a laptop. The pandemic has had its positives and it is great to clean out the attic or sort through those old boxes. And on this evidence for sure a definite boon for the DJ Food pair.
APC
Wavves – Hideaway (Fat Possum)
If you're going to write a record called Hideaway an intimate enclave sounds like the ideal surroundings. If you're going to write a record that sounds like Hideaway, then your parents' shed doesn't exactly sound ideal — it's a far cry from the remote woodland retreats you hear about in much music folklore. But such assumptions miss the crucial factor here. Simply put, most of us are not Wavves' Nathan Williams, and therefore the majority of us didn't already spend much of our formative careers writing exceptional guitar music in that exact location.
Hideaway isn't just a case of going back to the beginning, though. Dave Sitek has produced, a man some refer to as Maximum Balloon but many know best for his part in the musically far-reaching band TV On The Radio. This isn't really like anything they've done, but the attention to detail, the ear for quality and innovation, is definitely evident. In terms of tracks themselves, this is as much about familiarity as it is about the restless need for change, lyrically if not instrumentally, with tunes sticking to a straight up, muscular but not heavy guitar formula which is as timeless as rock 'n' roll itself.
MH
Handsome Boy Modelling School – White People (reissue) (Tommy Boy)
Handsome Boy Modeling School was the short-lived collaborative project between mega producers Dan The Automator and Prince Paul during 1999 to 2004. Having only released two albums together, White People was the last project they created together after gathering a large group of other notable artists, such as Cat Power, RZA, Pharrell Williams, The Mars Volta and Linkin Park to name a few to create a serene ride into the world of Hip Hop. Linking up with comedians Tim Meadows and Father Guido Sarducci, the project includes some rather funny skits surrounding the culture of Hip Hop and a play on their name.
Initially made as a concept album with characters made to mock the hip hop flashy culture and hyper consumerism, White People produces Jazz sounds surrounding 80s heavy 808 type beats. With a storytelling vibe surrounding a fictitious finishing school for gentlemen, expect a surprise relevance to current times on tracks like 'The World Has Gone Mad' featuring a sample from Barrington Levy.
The two great breakout songs here are, 'I've Been Thinking' featuring Cat Power and a mix of Jack Johnson's 'Breakdown', these particular songs are probably one of the most well known from the album, and received a surge in radio airplay at the time, add to the completely calmness within the album and makes for a good Sunday afternoon. Combined with the spoken word type song delivered by De La Soul on 'Rock n Roll (Could Never Hip Hop Like This), the record subconsciously taps into modern day issues still continuing on within Hip Hop culture.
Reissued on a white opaque vinyl as a double LP, it's been described as the most innovative, original and enjoyable hip-hop album since Outkast's Speakerboxxx/The Love Below. – and rightly so. If only we could have some more!!
AY
Rey Sapienz & The Congo Techno Ensemble – Na Zala Zala (Nyege Nyege Tapes)
Rey Sapienz was born in the Democratic Republic of Congo and his early life was overshadowed by East African civil wars that first necessitated a move to Kampala, Uganda and then enforced a protracted stay there. Learning to rap aged 12 and then working on production via Ableton Live, Sapienz has now assembled a group of fellow musicians and rappers to create 'Na Zala Zala', a debut album that follows two well received and relatively avant garde EPs.
There's an obvious parallel here with the rhythmic starkness of Western grime, Wiley's Eskiboy sound and bass music, sonically harsh and stripped back to its basic elements. But if the ingredients are familiar, the approach is very different – speedy and frantic and closely allied to the breakneck thrills and irrepressible momentum of Afrobeat. The highpoints are numerous, but for starters try the mechanical cross rhythms of 'Eza Makambc', or the explosions and spinbacks of '96', the overwhelming sense of doom and tense menace ultimately brought into a place of harmony and optimism through some beguiling female vocals.
It's a great noise that they make, a glorious concoction that has one foot in African music and another in the now international language of hip-hop and bass. Recommended.
BW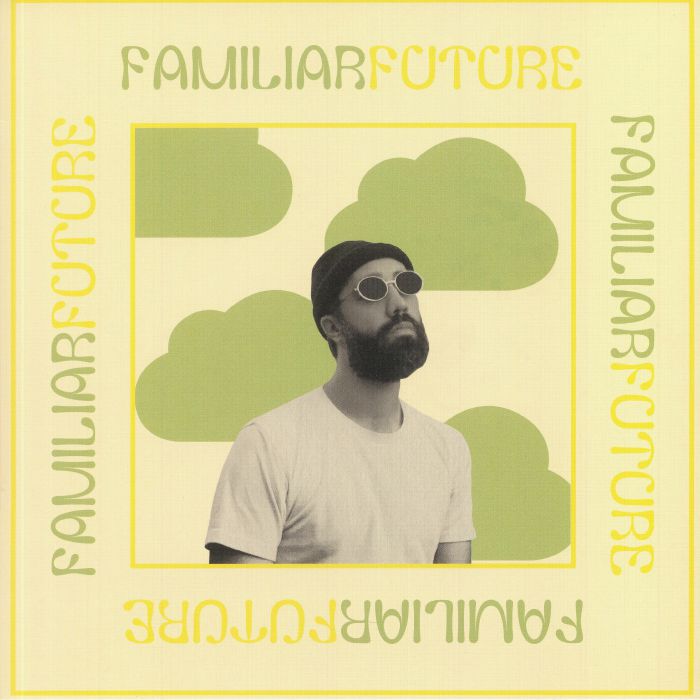 Dougie Stu – Familiar Fortune (Heavenly)
Chicago multi-instrumentalist Dougie Stu grew up outside of Chicago and he cut his musical teeth in the city's jazz clubs and festivals as a teenager before continuing on to the University of Michigan, where he studied with Detroit jazz royalty, Robert Hurst and Geri Allen – and deepened his practice in Jazz and Contemplative Studies.
Now, based in California, he collaborates within many jazz, hip-hop and experimental music scenes but has embarked on his own album, the spirit of jazz in particular living large within its grooves.
The band features a long list of guests on an equally long list of instruments, but the immediately recognisable guitar stylings of Tortoise guitarist Jeff Parker – one of Stuart's biggest influences growing up in Chicago – leave an unmistakable indentation on the sound, The album's title track clocks in somewhere between the squelchy synths of Weather Report and the luxuriant Rhodes piano of mid 70s Miles Davis. 'Nostalgia' is approaching ambient, but its serene glide is very organic and tactile, while 'Scooter Bistro' uses drum & bass rhythms as a starting point for a live, drum-focused slow burner. 'Joy Ride', meanwhile, employs almost proggy, dazzling keys over bustling beat energy. The noddle-phobic might find it a little too demonstrative, but if you love jazz and yearn to hear it alive and kicking in fresh new shapes, this is likely to be right up your street.
BW
Karen Black – Dreaming Of You: 1971-76 (anthology)
Far be it from us to put words into mouths that can no longer speak for themselves, but if she were alive today Karen Black might not welcome labels like 'a brand before people were brands'. Nevertheless, as an actress, songwriter, screenwriter and singer, instrumental in US music and 1970s cinema, she carved out a multifaceted, ambidextrous career across different parts of the entertainment industry.
More importantly, though, she did this in an anti-industry way. In celluloid, she aligned herself with the New Hollywood set, offering a counterpoint to the Dream Factory with appearances in landmark flicks like Easy Rider (in which she played a prostitute with a penchant for LSD) and Five Easy Pieces. Musically, her output was just as countercultural, and yet it's hard to imagine anyone not falling head over heels for her work. A voice that's somewhere between choral ('That's Me'), Americana ('Sunshine of Our Days'), psychedelia ('It Turned Out The Way I Planned It'), and straight surrealism ('Love Peddler'), the arrangements match in their combination of sweet and abstract, these subtly transportive and transformative acoustic guitar melodies that whisper their way directly to the centre of your heart. A true one of a kind.
MH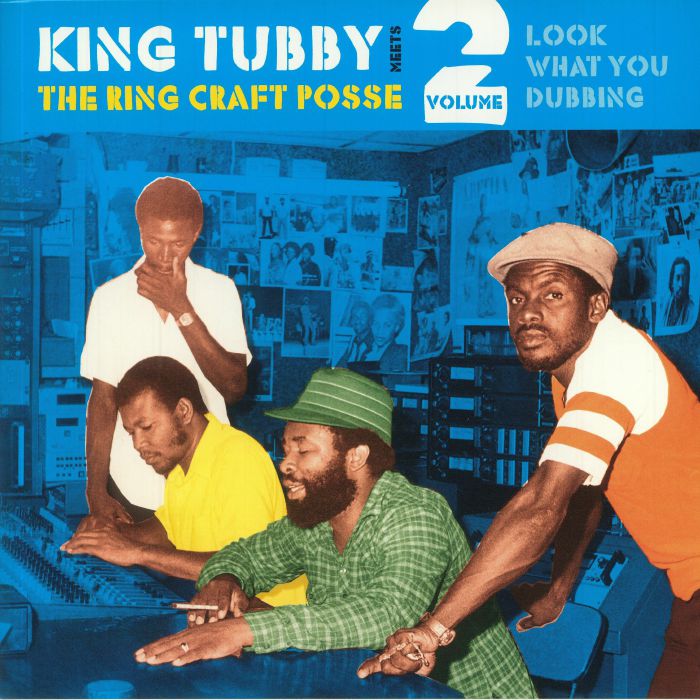 King Tubby meets The Ring Craft Posse – Look What You Dubbing Vol2 (Patate)
King Tubby is a household name whose reputation is known far beyond the confines of mere dub specialists – after Lee Scratch Perry he's surely the best known practitioner of the dark art of the dub mix. This technique of taking a track and stripping it to its rhythmic bare bones, using effects to enhance the tiniest remaining snippets, is a template for so much music that followed, not least just about every style of dance music but also hip-hop and new wave.
It's probably fair to say the work of The Ring Craft posse is less recognised. But if we tell you that among its ranks are the rhythm section of drummer Sly Dunbar and bassist Robbie Shakespeare – yes, the very same rhythm section employed by Trevor Horn to create the unique beat foundations of Grace Jones' hits – then perhaps we've got your attention. This second volume presents 12 examples of the Posse being reworked and rearranged via the King's mixing desk, and it's a glorious listen for anyone who appreciates head nodding, laid back beats and echo units set to stun. Everything here is top notch, but for a starting point you could do a lot worse than the title track, with Dennis Brown's lovely vocal sneaking in where it's allowed to. This is dub as we know it, only done just about as well as it ever was.
BW
John Sellekaers – Observer Effect (Glacial Movements)
It's been remarked upon before on these pages how the name Glacial Movements, denoting those imperceptibly slow, gradual motions by which a glacier moves, is about as far from the ferociously prolific output of this great Italian label. There is, however, a distinct correlation with the music itself, which is icy and beautiful and often feels like vapour suspended and frozen in mid air.
Sellekaers is originally from Canada but based in Brussels these days and has a healthy pedigree in left of centre circles, collaborating with Panacea and Mick Harris aka Scorn and making three albums for the Nova Zembla label. This nine tracker operates right at the other end of the aggression spectrum from those hardcore names, but it's no less uncompromising. 'Parasomnia' blends the ethereal with the off kilter and discordant. like the sound of two huge ice sheets struggling against each other. 'Water Sky' evokes similar imaginary pictures of big nature, this time sounding like water on the verge of becoming ice falling from a great height, slow decaying echoes all round wrapping the spectacle in woozy uneasiness. 'Shelter' starts all comforting and warm but soon the darkness creeps in, and 'Optical Haze pt1' is arguably the oscillating, tremulous highlight, although this is an album that benefits from being consumed whole. Cold as ice – and twice as nice.
BW
This week's reviewers: AP Childs, Ava Yusuf, Ben Willmott, Oli Warwick, Patrizio Cavaliere, Martin Hewitt