Premiere – Motown's Joy Denalane shares her string-soaked soul stormer 'Forever'
Motown chanteuse evokes the golden age of soul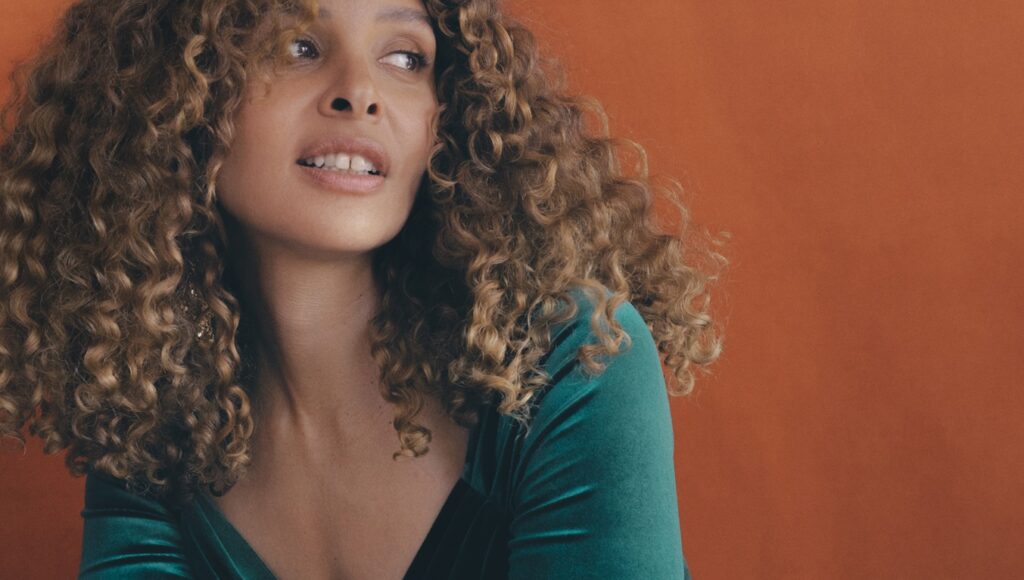 Joy Denalane has certainly picked the right week to share her 'Forever' single – premiered on Juno Daily.
The Berlin-born singer, one of the first ever European acts to sign to Motown, has come up with a breezy, stirring summer classic complete with swelling strings, proto-disco beats and, of course, a heartstoppingly dynamic vocal performance. Not only is the weather right for it, but it arrives alongside the release of Questlove's Summer of Soul film, a documentary about the same rich vein of soul.
The single is one of five new bonus comes ahead of a deluxe version of her Let Yourself Be Loved which she says is designed to evoke the classic era of late 60s and early 70s soul. It's set for release on August 6 on Lesedi/Motown Records with a special vinyl version expected to drop in the form of a box of 7″ singles.
"I wanted to make a classic soul album," says Joy. "Stylistically I was looking for inspiration from the period around the end of the 1960s to 1973" – a period which represents an important turning point for the genre, in which soul surpassed itself musically and finally became a socio-political force with significant impact. For Joy, this deep and devoted engagement with the music of her childhood is not simply a search for her musical roots. It's not a matter of vintage simulations of old soul recordings. It's a matter of identity – musical, political and personal. The biographical aspect, the desire for belonging, has always been a central theme in her work.
"What was important to me was the sound and the feeling, a search for myself. Where do I come from, what defines me, what's left when I leave everything else out?" In most of the songs she is ostensibly singing about love in all its facets: love of friends and children as well as romantic love. Yet the way she does that is similar to how universal themes gained an additional level of meaning and a political charge in soul music in the past. The pain and the urgency present in these love songs naturally laid a trail to the black civil rights movement and the misery suffered as a result of racism and marginalisation. This suffering is, sadly, international and not limited to the United States of the 1960s. "I can feel my own pain, my rage, my despair and vulnerability very clearly on this record," she says. "This music brings these feelings to light and channels them even more than the previous records."
'Let Yourself Be Loved – Deluxe Edition' is permeated by Joy Denalane's experiences as a black woman in Germany's diaspora. When she was a child and a teenager there were very few black people in Germany, and there was no sound that addressed their day-to-day experience of racism and marginalisation. "All those years I was coming up against brick walls," says Joy, "even in enlightened, cosmopolitan Berlin. The music gave me strength and helped me to become aware of the situation. By now I understand something I wasn't able to see when I was 20 or 25: you never get used to these hurts and rejections, it never gets better. The incessant categorising makes you crazy and increasingly sensitive."
Joy Denalane first broke through with her 2002 debut album 'Mamani', and her second, 'Born & Raised' featured special guests Lupe Fiasco, Raekwon, and Governor . For her fifth album, 'Let Yourself Be Loved,' she was signed to the legendary Motown Records.
'LET YOURSELF BE LOVED DELUXE EDITION' TRACKLIST
1. Wounded Love
2. Be Here In The Morning (Feat. CS Armstrong)
3. I Believe (Feat. BJ The Chicago Kid)
4. The Ride
5. I Gotta Know
6. Hey Dreamer
7. Stand
8. Love Your Love
9. Top Of My Love
10. Let Yourself Be Loved
11. Put In Work
Bonus Tracks:
12. Use Me
13. Still It Ain't You
14. The Show
15. Forever
16. Give and Take