Manchester goes back to Square One as city's outdoor club announces rescheduled summer dates
City's new raving space kicks into action next weekend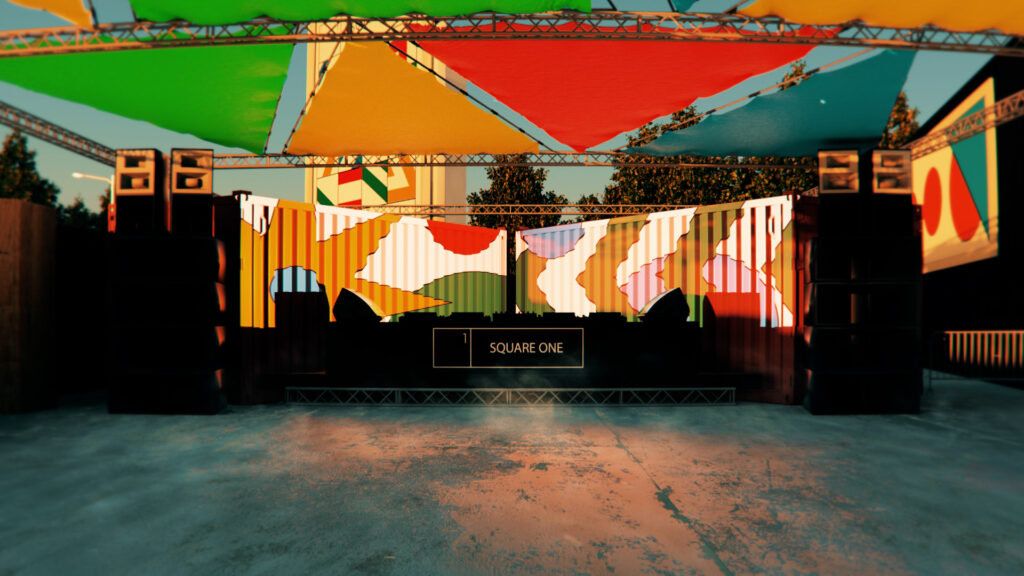 Manchester open-air venue Square One announces rescheduled dates for Summer Programme, with Matrixxman, Secretsundaze, Caspa, Mafalda and more
After Boris Johnson's announcement that lockdown measures will lift this week, new Manchester open-air clubbing spot Square One have released some previously-unseen images of the venue, which is set to open immediately after the lift.
Additionally, the venue has confirmed several more DJ performances for its weekly summer programme, including Enzo Siragusa, Mella Dee, Mason Collective, Dan Shake, Hot Since 82 and Denis Sulta.
The new images detail the venue's new soundsystem, as well as its multicoloured decor and visuals by events designer and Decordia founder Cordelia Ashwell – the brain behind the visual design for events including Parklife, Neighbourhood Weekender, and Snowbomning.
Square One is a new clubbing venue converted from an old car park in central Manchester, near Piccadilly Station.
In a statement, the team behind the venue said: "Manchester is our home. This one is for the dancers, a new venue with no-nonsense. Let's make up for the lost memories and come together, a good and proper open-air affair. Summer is coming and the dance floor is ready."
The full summer programme is as follows:
SATURDAY 24th JULY
PIV SHOWCASE: SSIDNEY CHARLES | PRUNK | DJOKO | JESSE MAAS | DJ CASPA | M-HIGH
SUNDAY 25th JULY
DENIS SULTA | GINA BREEZE | OPUS KLEIN
SATURDAY 31st JULY
LUIGI MADONNA | NANCY (Live) | REBUKE | OPUS KLEIN
SUNDAY 1st AUGUST
HOT SINCE 82 | JAMES ORGAN
SATURDAY 7th AUGUST
ENZO SIRAGUSA (All day)
SUNDAY 8th AUGUST
DAN SHAKE | SECRETSUNDAZE | MAFALDA | SHARPLES B2B LAURA JACKSON
SATURDAY 14th AUGUST
MASON IN THE PARKING LOT: MASON COLLECTIVE & GUESTS
SUNDAY 15th AUGUST
KETTAMA & PARTIBOI69 | EFFY | SHAWN CARTIER
SUNDAY 22nd AUGUST
MELLA DEE | HAIDER | ALETHA | JOE MOTION | ZUTEKH DJS
SUNDAY 29th AUGUST
HÉCTOR OAKS | MATRIXXMAN | IMOGEN | AALICE To browse and book tickets, visit: www.squareonemcr.com