Proc Fiskal announces second album for Hyperdub, 'Siren Spine Sysex'
Scottish experimental grime producer Joe Power, aka. Proc Fiskal, has announced his second album for Hyperdub, 'Siren Spine Sysex'.
Following his first album 'Insula' in 2018, Siren Spine Sysex charts the producer's artistic development over the past three years. The new album transcends the former's roots in the ramblings of his friends and sounds of his hometown, swapping those samples out for snippets of Gaelic, Irish and English folk music. 
The album also has a strong folk-pop element, with feminine voices being more prominent, while still remaining rooted in Proc Fiskal's trademark grime framework. Power's new influences include Cocteau Twins, The Roches and Kate Bush, who all inspired its chopped-and-screwed Gaelic vocals. The result is balladic dream pop via UK garage, as heard on '8 Mgapixel See Thru Phone' and 'Leith Tornn Canal'. 
The album's folk influence also has its roots in Fiskal's family history, with Power's paternal grandfather Archie Fisher being an active figure in the Scottish folk revival of the 1960s. Power's other grandfather was a bagpipe player, and his great aunt was a singer in the children's group 'The Singing Kettle'. Its prevailing texture is also influenced by FM synthesis, which is a sound synthesis technique used for game soundtracks.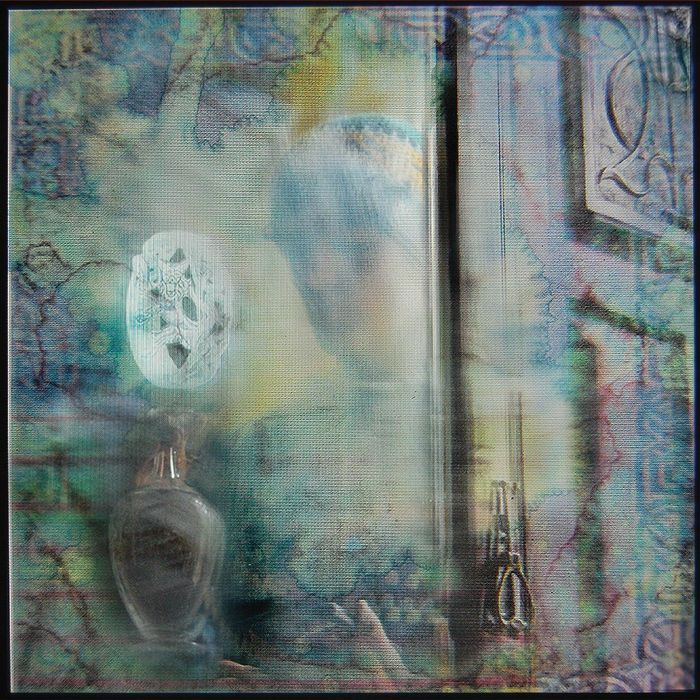 Power calls his cultural heritage a 'Caledonian antisyzygy' of the earnest folk tradition he was raised under, which helps bring a personal element to the music he makes. 'Siren Spine Sysex' aims to examine dance music as folk music, and to compare and 'reroute' the two.
'Siren Spine Sysex' will be released via Hyperdub on CD, download, and streaming services in late September and on vinyl on October 8. Pre-order the album here.
Full tracklisting:
1. 'Anti Chessst'
2. 'Convaerge Iana'
3. 'Humancargoe Estt'
4. 'Recall [Throate Achres]'
5. 'Met Path Thoth'
6. '8 Mgapixel See Thru Phone'
7. 'Thurs Jung Youtz'
8. 'Her In'
9. 'The Most Beautiful Irish Song'
10.'Leith Tornn Carnal'
11. 'Auld Peop'
12. 'Iaosiphsean Powers'
13. 'God Aed'
14. 'Roman Fatigue'