Dreadbox dive headfirst into the effects pedal market with the release of two hugely creative effects aimed to appeal to synth fans. Greg Scarth puts them to the test.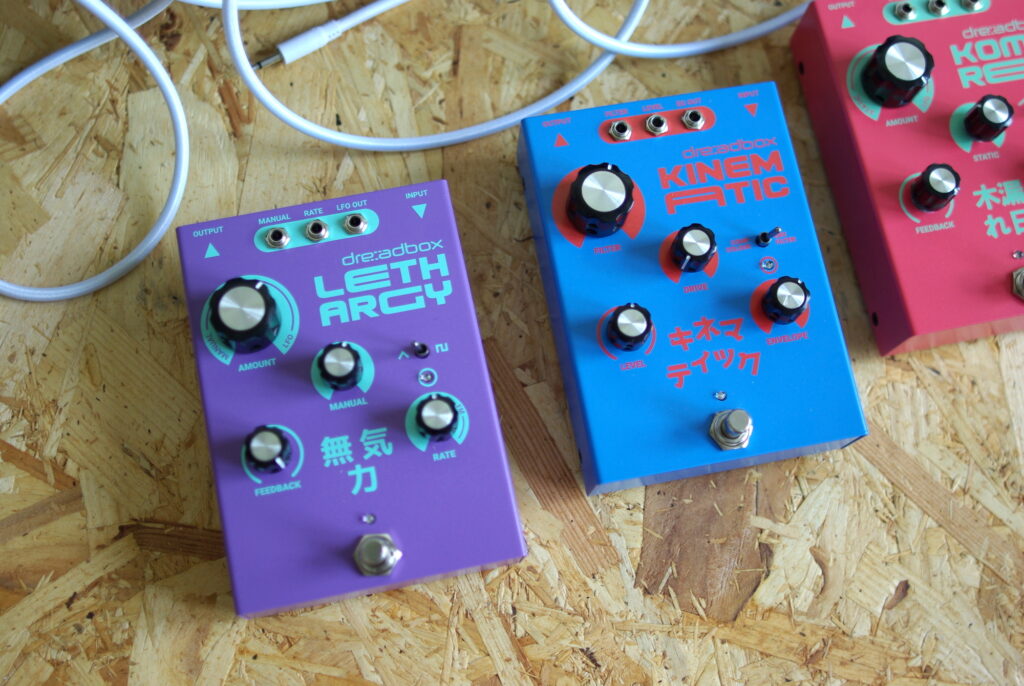 The crossover between synths and effects is well established. We now take it for granted that major brands like Roland and Korg sell just about any musical equipment you can imagine, but that diversification process really began in the 60s and 70s, when those modern-day industry titans branched out from synths and drum machines with effects such as Roland's Space Echo range and Korg's Mr Multi phaser/wah pedal.
Athens-based analogue synth specialists Dreadbox already produce some effects as part of their Chromatic Eurorack range and in the form of the Hipnosis multi-effect unit, but the pedal format seems to be where a lot of the action's currently taking place. The brand's Komorebi flanger/chorus pedal went under the radar a bit when it was released in 2019, perhaps because it was the brand's only pedal and therefore didn't really fit in with the rest of the Dreadbox range. That all changes with the release of the Lethargy and Kinematic pedals shown here, transforming the pedal line-up into something much more cohesive and fully formed (at least two more pedals are also set to join the range this year).
All of Dreadbox's pedals are designed to work nicely with guitars as well as synth signals, and there's a clear nod to the brand's synth roots with the inclusion of patchable modulation options on all the pedal effects. The 3.5mm patch points on each unit are fully compatible with Eurorack and most other patchable synths, meaning that you can experiment and get creative in ways that most guitar pedals don't allow, even if they accept synth-level signals. As such, the Dreadbox pedals are already more interesting to synth heads than most other effects on the market.
Dreadbox Lethargy
Starting with the Lethargy, it's clear from the start that these are well-built, beautifully designed pedals. The only sticking point is the lack of any power supply in the box, which slows down the process of getting started. The pedals can't be run on batteries, but the required power supply is a standard 9VDC centre-negative 2.1mm guitar pedal PSU, which is easy to get hold of. Once powered up, the Lethargy is immediately impressive: it's an 8-stage OTA ('operational transconductance amplifier') phaser with a built-in LFO, apparently designed for a distinctly old-school analogue sound.
The Lethargy proves more than capable of the classic phaser tricks like adding movement to a synth pad or introducing a bit of organic life to a bassline. The combination of LFO and a 'Manual' knob for adjusting initial phase shift by hand means that you can tweak and manipulate the sound in real time. Both LFO rate and Manual setting can also be modulated via CV inputs, which gives huge creativity as part of a modular or semi-modular setup, while the LFO output proves quite interesting in its own right (I particularly enjoyed using it to modulate a synth's filter cutoff frequency in sync with the phaser effect). The only real downside is that it's a mono effect rather than stereo, which would be even more lush.
Dreadbox Kinematic
The Kinematic is a little more unusual, described as a VCA-based compressor and envelope filter. It's actually two effects in one, with a switch allowing you to select colour compressor or envelope filter mode, changing the behaviour accordingly. In compressor mode, the Filter knob controls frequency boost to add colour and the Envelope control adjusts the 'extreme' compression ratio. This isn't standard compressor territory so much as something a bit more experimental, encouraging you to push the circuit hard and add serious character to your signal, particularly with the benefit of the Drive control, which can easily add serious grit and saturation. In envelope filter mode, the Filter knob adjusts low-pass filter cutoff frequency, modulated by the auto-wah effect controlled by the Envelope knob.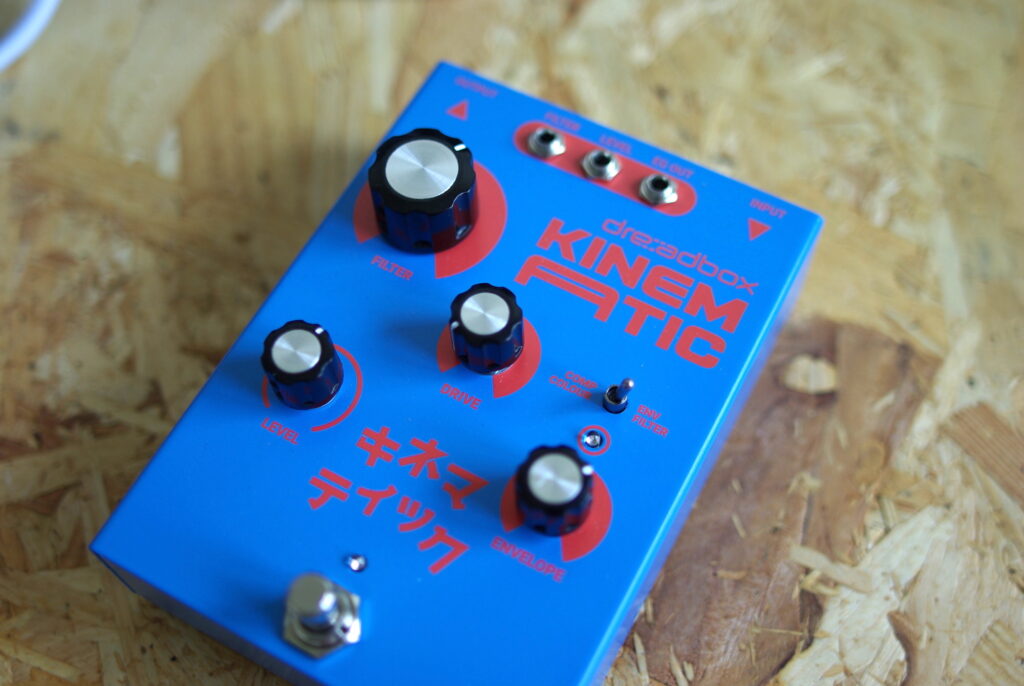 The dual-function nature of the Kinematic makes it surprisingly versatile, with the compressor mode lending itself to drum processing as well as working particularly well on synth bass; you can add huge character and colour to a signal with ease. Envelope filter mode is well suited to guitar and bass, dialling in P-Funk squelch with ease, but also working nicely on monophonic synth parts. Filter and Level settings can be modulated via CV, with the former being more useful (the ability to modulate the Drive or Envelope settings would be more useful than the Level input).
With the release of the Lethargy and Kinematic, Dreadbox have transformed their effects range into something altogether more comprehensive. Both pedals have a lot to offer synth fans and guitarists alike, giving some unique creative potential. The good news for Dreadbox fans is that more pedals are on the way, including the Darkness granular pitch shifter/stereo reverb and the Raindrops stereo delay/looper. This feels like the start of something special.
Greg Scarth