The best new albums this week
Whether it's Matthew Dear or Georgie Fame, we got it covered
ALBUM OF THE WEEK
Matthew Dear – Preacher's Sigh & Potion: Lost Album (Ghostly International)
When Matthew Dear first emerged as a king of twitchy techno in the late 90s, few might have imagined the trajectory his career would take. Released in 2003, his debut LP Leave Luck To Heaven injected his oddball strain of minimal techno with a pop slant which was so natural it had to promise more than a life of bashing out club 12"s, but still it was rooted in the crisp, digital sonic of the laptop vanguard. As things compartmentalised with the Audion, False and Jabberjaw aliases for more techno-oriented output, Dear was free to explore a more personalised mode under his own name.
Asa Breed felt like something of a shock for existing fans when it landed in 2007, but providing your ears were open, it was a triumphant shifting of gears. Dear's voice came through clear and purposeful, while his production shifted to a hybridised electronic-indie-pop with enough of his quirks intact to make something as unusual as it was immediate. Since then, Dear's progress has been a little more logical, moving on through successive albums as his voice and songwriting has matured, striking the kind of ambiguous tone that makes the likes of Depeche Mode so enduring in their appeal.
Dear has also been open to sharing his craft beyond the specifics of his most manicured albums. 2004's Backstroke felt like an album in its own right, despite it being made up of tracks that hadn't quite made the cut for Leave Luck To Heaven. It's telling there's so much quality in these offcuts – clearly he's not an artist bereft of inspiration. In 2020, another two unexpected instalments of Backstroke appeared on Dear's Bandcamp, charting spare studio offerings from different eras of his work. Clearly, he was keeping Preacher's Sigh & Potion in his back pocket for something more pointed.
This new album of Dear's, rolled out as ever on his home turf at Ghostly International, was in fact a fully-fledged project which never saw the light of day at its inception. In the years between Asa Breed and 2010's Black City, Dear was travelling back and forth between his home in Ann Arbor, Michigan, and Texas and recording music in the process. Somewhat fitting for the context, he turned to the traditional country and folk tones his father had engaged with, and created an album's worth of songs which were eventually put on ice, perceived by Ghostly as a potential misstep for the path Dear was still only just starting out on. With the benefit of hindsight, it feels like the label were right. Releasing Preacher's Sigh & Potion: Lost Album now feels more logical in the context of Matthew Dear as a rounded-out artist with many shades to his sound. Back then, it might have stepped just a little too far from the path and alienated his electronic listener base.
It's certainly not a rejection of Dear's electro-organic touch – tracks like 'Hikers Y' are still motorik, powered by drum machine hiccups and layered with digital scuffs and squiggles. But the guitar undoubtedly comes to the forefront – it's the very first sound you hear on opener 'Muscle Beach', which leans on a twanging loop like a scratched blues record bumping the needle in perfect time. Dear's voice certainly lends itself to the mood, with just enough croak in the lower register to evoke the vast stretches of highway he was traversing while writing this album. On 'Never Divide', he becomes more pointedly cracked, uncomfortably close to the mic and vulnerable as he attaches himself to his lover over a nervous, finger-picked riff.
There are also moments of poppy levity, as on the chipper strum of 'All Her Fits' and the fuzz-caked 'Crash And Burn'. As has been consistent throughout Dear's career, there's always a healthy dose of surrealism to balance out the catchy hooks, keeping you on your toes even as they're tapping. Even though his father's guitar-rooted music loomed large in his creative process, Dear is too curious an artist to limit himself to one approach. 'Supper Times' soaks in a bath of overlapping blips, chimes and impressions. 'Head' sports the kind of baroque electronica angle you might vaguely associate with Telefon Tel Aviv.
As ever, it's a wholly individual offering from someone whose restless creativity seems like a tap rarely turned off. At this point though, compared to back in 2009, Dear's identity as a singer and songwriter is grounded and established enough for this record to make total sense. Whether it would have done at the time, and what direction it might have sent the Texan Midwester in, is just one of music's many what-ifs.
OW
People Like Us – Welcome Abroad (Discrepant)
Vicki Bennett's isolatory creativity is of a different breed. Rather than her latest album as People Like Us – 'Welcome Abroad' – being the product of various COVID lockdowns, hers resulted from being stranded in the US, after the Icelandic volcano eruption blocked her British homeland's airspace. The result is an album born of marooning, not pestilence.
The English artist – a towering figure in sound collage and sampling – thus channels a completely different palette to most isolated artists working on solo projects of late. 'Welcome Abroad' is the soundtrack to an 'exotic' dream holiday, alluding to Bennett's boundless 'free time' in New York and Baltimore. To describe this album, one must imagine the Platonic forms – whatever they may be – of broken radio transmissions, cabaret performance, strange nightclubs, and ornamented movie theatres, all neatly bunched together on a flying carpet shot through divine cerebro-warpdrive. Fundamentally an ambient record, Bennett's sampling is distant and spectral, combining the vocal and instrumental hauntings of Queen, Ennio Morricone, Gene Pitney, Elvis Presley, Dionne Warwick and Julie London in static reverie.
Sometimes Bennett's music sounds just like a lost CBS b-side ('What Will I Do', 'The Atlantic Conveyor'), with her sampling working so appropriately that it simply does justice to an old, easy listening mode. 'Driving Flying Rising Falling' is one such track, sampling Petula Clark's 'Downtown' as a centrepiece ensconced in a floating colony of brass, cabaret and waltz. Through careful high-passing and reverberation, Bennett lifts the soundscape just far enough off the ground to make it seem ungrounded in regular headspace – though, for all intents and purposes, it could simply be the strangled sound of an old, Frankenstein'ed 7".
Elsewhere, though – take 'Push The Clouds Away' or 'Wandering' – Bennett's music sounds much more soaring and godlike, a glimpse into the back-end headspace of Apollo himself. The former track samples Gene Ween's monologuing electric piano classic cry for help, and offers heartfelt insight into a mind too helpless for self-care. Bennett's ambient background, and singing sampled from The Sound of Music's soundtrack, make Gene's vocal seem far more painful and heart-in-mouth. Could this album be more than a 'holiday', or is it more a rumination on the moments before death?
JIJ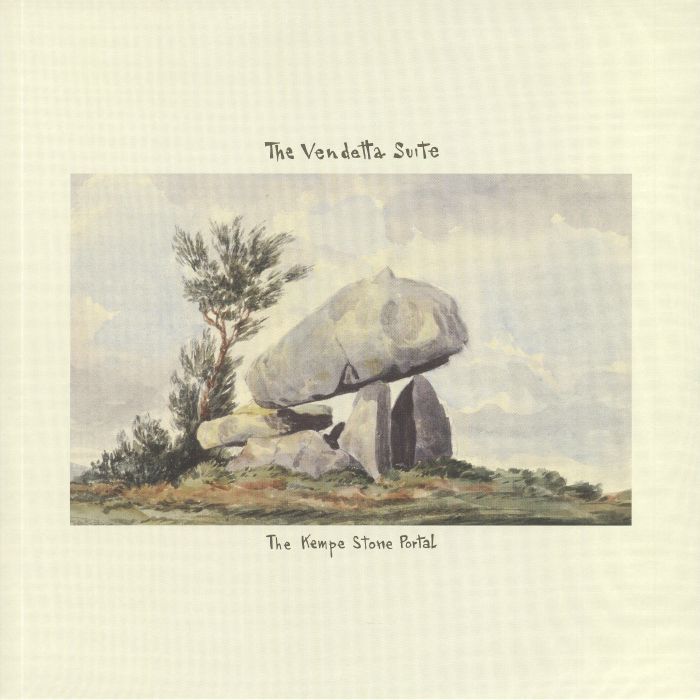 The Vendetta Suite – The Kempe Stone Portal (Hell Yeah)
Gary Irwin's relationship with the dance-floor began way back in 1990 when – ignited by the spaced-out sounds of The Orb and Andrew Weatherall – his rave adventures commenced in earnest in the house and techno fog conjured by David Holmes and Iain McCready at their pivotal Belfast Art College events. After studying music technology and performing arts, a wide-eyed Irwin passed Holmes a bedroom-produced tape of his formative techno compositions, which turned out to be the auspicious beginning of an enduring musical collaboration between the pair. In the years that followed, Irwin began working as in-house engineer at Holmes' Exploding Plastic Inevitable studio and label, from where he's worked on countless remix and production projects – in the process garnering credits on labels including NovaMute, Sabrettes, and 13Amp among others. This fertile terrain has allowed for the deepest immersion in a rich fusion of expansive sounds: Balearic, downtempo, krautrock, '80s b-sides, acid house, library music and plenty more besides.
Presented under Irwin's The Vendetta Suite moniker, 'The Kempe Stone Portal' is a supremely refined album that was 20 years in the making. Journeying through kaleidoscopic tones throughout, the immaculately produced music distils the entirety of Irwin's unique musical learnings to deliver a cohesive collection that – while inspired by a catalogue of archival sonics – leaves behind any sense of anachronism to exist resolutely in the now. From the powerfully emotive 'Christmas In Cologne' to the cinematic strokes of 'Della Notte', the modernist rave of 'Purple Haze, Yellow Sunrise' to the melancholic yearning of 'Maybe Tomorrow', the 12-track album gloriously glows with hyper-luminous quality. Other highlights include the exquisite synth textures and delicate robotic linguistics of 'I Am The Ghost In My House' and the exhilarating cosmic interlude 'Spring Blues', but in reality, the album is perhaps best savoured as a whole. As vivid with musicality as it is alive with feeling, the collection arrives courtesy of the forever captivating label, Hell Yeah, and is already a contender for soundtrack to the summer.
PC
Various Artists – and felt like..(Knekelhuis)
In these bountiful times for eclecticism and experimentation, Knekelhuis still manages to stand out as a unique proposition. The Dutch label has been in operation since 2014, floating between leftfield techno, minimal wave, oddball electronica and ambient with teeth, but also reaching out to space rock and psych (check the excellent Dark Star reissue for further proof). Sometimes the label veers towards obscure synth-pop reissues, other times they're releasing upfront, far-out techno. There's never a dull moment tracking the progress of this most curious of labels.
Now Knekelhuis are presenting a compilation which slides into a less explored corner of their interests, pastoral ambient. In the accompanying text, the label nods to Hassell and Eno as inspirations, as well as framing the release as an ode to friendship, but the results are as varied and unpredictable as the overall arc of Knekelhuis has been up to this point. Gang Of Ducks co-founder XIII sets an open, organic tone with the layered strums, impressionist flute and tumbledown percussion of 'L'Abete Al Contrario'. Troth's 'Calm Of The Shadow' equally feels truly real-world rooted with its figures of loping piano and wood block ticks. In contrast, Ike Zwanikken's 'Bianca' feels more inwardly focused with its plaintive synth loops and detached female narrator, and Ayaz take things in a cosmic, albeit kosmische inspired, direction on 'Yuma'.
London-based Avsluta offers up one of the standout pieces on the compilation, rolling out a patient bed of drone which she steadily pockmarks with technoid percussion in a slow, subtle manner. Bashar Suleiman's finisher feels like another wild card in a pack full of 'em, laying down a curious autotune avant-rap with Olan Monk and Lil Asaf. A special mention should also go to Philipp Otterbach for sampling Gibby Haynes from Butthole Surfers in full acid-fried nonsense mode on 'When the fish travels…', somehow summing up the multifaceted madness of Knekelhuis in superlative fashion.
OW
Kuzma Palkin – Stadion Seve (Gost Zvuk)
Quite what is meant by this new Memont denotation in the Gost Zvuk canon is unclear, but suffice to say the Russians are up to something, and we're all for it. There's a completeness about the way Gost Zvuk presents itself and its artists, despite the music being very open and experimental in nature. From a Western perspective, it offers an honest and reliable window into the Russian underground, and the label's commitment to community shines through like it does with all the best musical movements. Kuzma Palkin feels aligned with this community thanks to the power of his Аудиосапр album, released on Gost Zvuk in 2017.
Palkin had been releasing music up to 2010 under aliases such as Kausto, but took a sabbatical as he grew weary of the Russian scene. It was the activities of labels like Gost Zvuk and Udacha that motivated him to reconnect, and it's a good thing he did. His last LP was a staggering display of braindance methodologies mixed with electro and techno nous, littered with artful sound design wriggles but never arty for the sake of it. Now Palkin returns after some spots on Wicked Bass and Quartet Series with this fresh collection of freaky electronics, and he's sounding in better shape than ever.
The electro dimension of Palkin's sound comes through full force on 'Smut Agenda', but this is a far cry from the cookie cutter electro sounds being hammered out by label after label. There's a wobbly, seasick quality to this strain, from the synthcussion beats to the hazy pads. Microtonal fun and games abound on the likes of 'Reliable Clay' and 'Stadio Sever', where propulsive rhythms keep the off-kilter tones on track to make for some of the freshest techno we've heard all year. Detailed but ever overwrought, strange but not obtuse, this is how adventurous techno and electro should be done.
OW
LNS & DJ Sotofett – Sputters (Tresor)
In their past collaborations on Wania, LNS and DJ Sotofett already displayed their inclination towards braindance. In some ways it's a subtle difference from other forms of electronic music – just a little more melancholy in the composition, a little more freakiness in the synth design – but it's definitely there in tracks like the original mix of 'Blot'. If those 12"s were looking to bring something sweet and sensitive to a midtempo dancefloor, Sputters is a more intense affair for couch-locked reverie. It's billed as a sort of ode to the studio gear the two artists worked on, and certainly you can sense the personality of the kit coming through. The synths have strident voices of their own, which co-mingle with the distinct signatures of LNS and Sotofett to make for a vivid end result.
Beyond the gleeful synthing, Sputters also plays out with a sci-fi narrative of sorts. Rather than stretched out club cuts, the thumpers and squelchers that make up the record are short bulletins stitched together with segues and interludes. The acidic offset to starry-eyed techno reveries helps affirm this as the most outré braindance offering from the pair to date (and coming hot on the heels of Sotofett's solo LP for Sued). 'K.O. by E-GZR' has the kind metallic monosynth squelch you might expect of classic Cylob or Astrobotnia. 'El Dubbing' comes on with the sleek, slightly sad circuitry of Monolith, while 'Vitri-Oil' slops around in a stew of dubby decays and time-melting modulation. What's so wonderful about Sputters is the individual identity of each track, where it feels like a different synth is the star of the show. These patched-in players spar with their human counterparts in so many different ways, each back-and-forth yielding another sparkling idea that feeds into the fulsome whole. Sticking it on and taking the full trip start to finish, you'll never be bored, and your ears can chew on some of the richest waveforms out there.
OW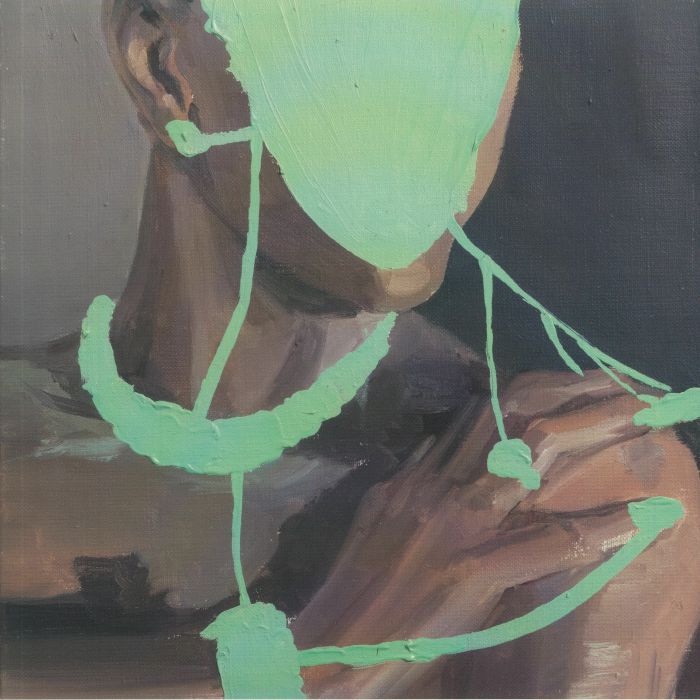 Abel Ghekiere – Voor Het Verdwijnt En Daarna (Rotkat)
Abel Ghekiere is a young Belgian musician, currently based in Antwerp. His unique sound comes from the fusion of modern jazz, traditional Dutch folk and field recordings. Through classical arrangements and a cinematic approach to composition, Ghekiere tells a story of grief and the search for solace within. On clarinet, guitar, piano and cello, this multi-instrumentalist takes his audience on a search for resonance through an intuitive and sometimes stripped-down process of musical expression.
Titled Voor Het Verdwijnt En Daarna (meaning Before It Disappears And After) tells the tale of a young soul aged by the troubles of  personal loss, and the struggle to keep precious memories alive in the heart and mind. The memories of his father, visual artist Joris Ghekiere (1955 – 2016), form the basis of the entire album, but are expressed almost literally in this first introduction to Ghekiere's music. Including voice clips from conversations with his late father, this record is soulful yet melancholy throughout. Managing to tap into the innermost feelings and the emotions that are hard to describe, his use of percussion seems to stem from one that has lived a thousand lifetimes, and can be reminiscent of works by early pioneers such as Miles Davis and John Coltrane. Creating music that comes straight from the heart and is gentle on the soul, Abel's whispering melodies are those that need no words to tell stories.
AY
Flore Morfin has been on quite a journey through music, having started on in the gnarlier end of the breaks spectrum in the mid 00s leading up to her debut album on Botchit & Scarper back in 2010. It was with the launch of Polaar however that Flore began to display a sense of purpose that was taking her into new, more personal territory. Rituals was actually released in the midst of 2020's lockdown disaster, and after a short and swiftly snapped-up coloured vinyl-run it's bedded down as a sleeper hit for upfront, mutant techno.
There's a soundsystem slant to the Lyon-based artist's approach – something which she confirmed with the kinds of artists she approached to remix Rituals. The barrelling bass drops on 'Thousand Years' are pure D&B heat, while 'Congos' quivers with a madcap energy that wouldn't sound out of place on Hessle Audio. But this accent to the production is but one facet out of many. Flore wields distortion and rhythm with confidence and intensity. Her sound is brash and inventive, pursuing an inspiration which is all her own. For all the moodiness, these pieces are also forged with fortitude – heavy rave gear for the modern age.
OW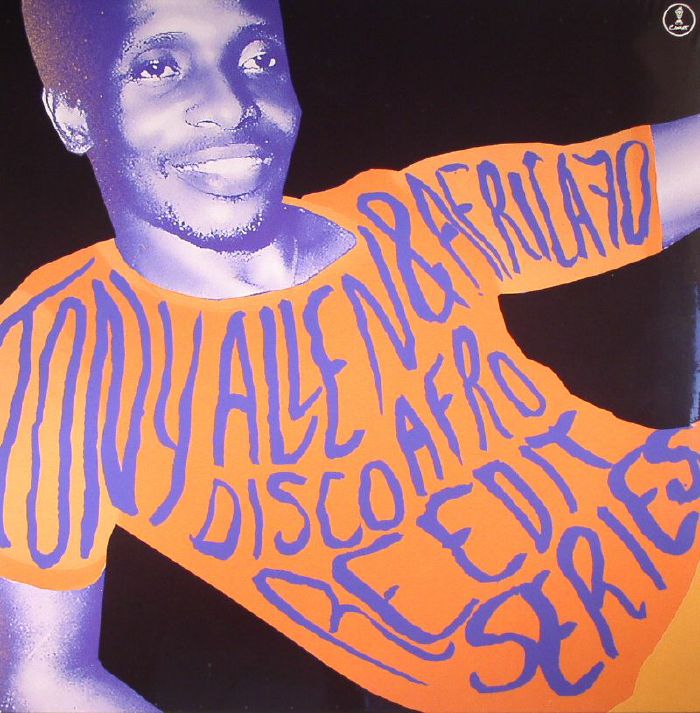 Tony Allen/Afrika 70 – Hustler: Afro Disco Reedit Series Vol 1 (Comet France)
Originally dropped in 1977 on the Progress, Jealousy album, Comet
France presents fans with two mixes of Hustler, alongside the original,
featuring French producers, Mad Rey and the super disco mix by Monsieur Scott,
which actually came out in 2017 and is now making a resurgence among playlists
and DJ mixes. Renewed interests in the works of Nigerian native Tony Allen is
to be expected, since his untimely death in 2020, which is now owed to works
being pushed forth by the younger generation of the diaspora, and the
rejuvenated mainstream success of Afrobeats.
The original track had a classic Afro influenced jazz beat, which was
streamlined with energetic trumpets and saxophones amidst drum solos from Allen
himself. It's not hard to hear the different types of drums at play including a
traditional drum kit and handheld african drums which are backed up by soulful
guitars. The Mad Rey mix has a Balearic type vibe ready to kick start or end
any party. With a sped up tempo, this gives a new take on the track. Connected
with a heavier bass with prominent piano keys added, the trumpets are more
pronounced but rhythmic. Although the track is short and sweet, it keeps the
energy going. Monsieur Scott goes the other direction and brings out the Afro
influences in his track, but adding more rhythmic drum beats while the piano
keys add to rhythm and instead of distracting from the beat. All trumpet and
saxophone notes are more prominent here, keeping to the original jazz element.
All round great non-stop effort.
AY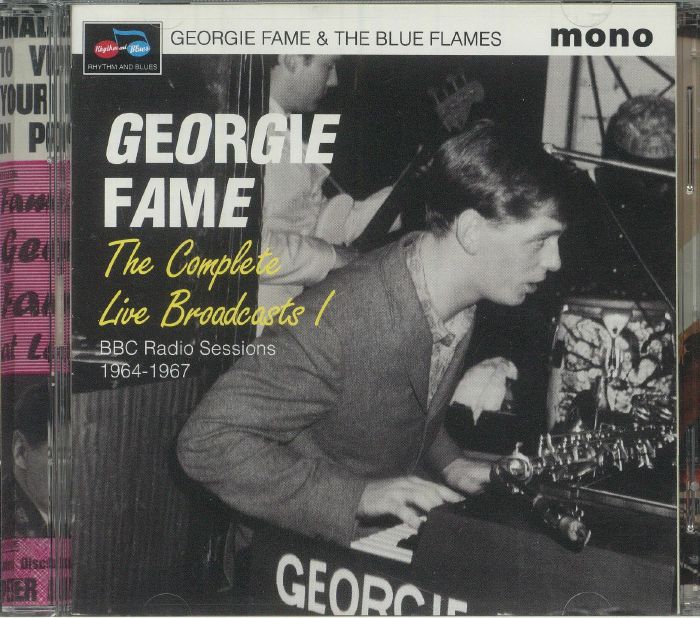 Georgie Fame and the Blue Flames – The Complete Live Broadcasts 1: BBC Radio Sessions 1964-1967 (Rhythm & Blues)
Georgie Fame is a prodigiously talented artist who has arguably never received the acclaim he is due. Perhaps this is, in part, down to the fact that Fame always charted his own course, eschewing the more commercial Rolling Stones model R&B for sophisticated, many would say more authentic, fare. Like the very best, he also cast his net wide, covering jazz, world, soul and more. This extensive release is bound to delight fans, with thirty-plus tracks, complete with on-air introductions and interview snippets
.
The performances, as you would expect from such a dedicated musician, are top-draw. From opener "Saturday Night Fish Fry," Fame and his backing band exude class and energy. For those not familiar with Fame, the music here is a delightful mix of vintage jump-blues, Motown/Stax soul and expertly crafted pop. From the racing, full-on "Let The Sunshine In" to the jazzy, jumping "Get On The Right Track, Baby," there is a wealth of material here to enjoy. It's way past time Fame and his fans were treated to this kind of well-packaged release, which will surely only enhance his already considerable standing in UK music history.
CW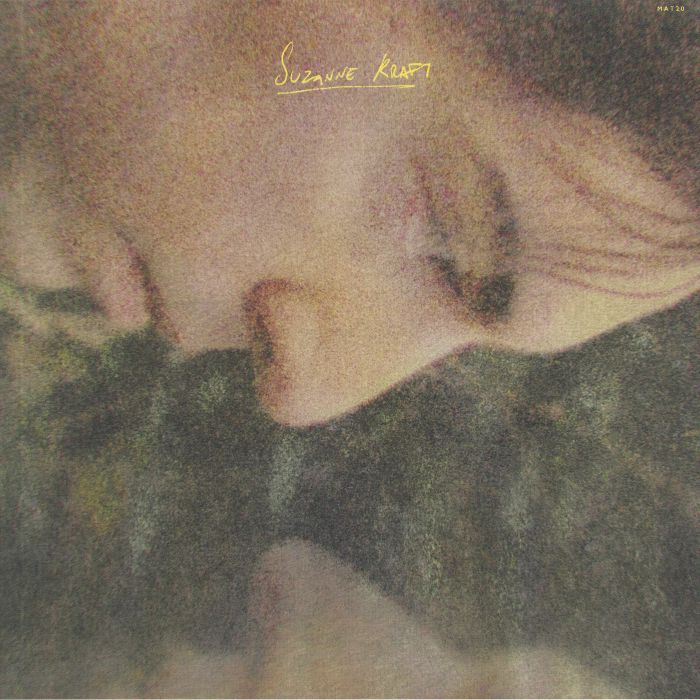 Suzanne Kraft – About You:  (Melody As Truth)
Diego Herrera's breadth of style – across his aliases Suzanne Kraft, SK U KNO and the one-off Dude Energy – is arguably wider than the Sargasso Sea. He's made everything from future garage to glossy retro-lounge soundscapes, and this time around, he's back with a bloody dream pop record. 
This might seem incongruous, but given his discography, it makes a whole lot of sense sonically. Growing up in Venice Beach, LA, Herrera found himself lucky enough to have been immersed in a sea-gazing, ambience-pining local music scene. He and his contemporaries found consistent joy in laying down their salt-sprayed, palm-shaded inspirations to four-track tape. Kissed by the California sun, Diego's childhood was enviable, and he knows this. 'About You' is the record he has always wanted to make, and a revisitation of that irreplicable era of his life. 
Appearing as a nicely-rounded 10 tracks, the album spans a yet untraversed indie rock mood, making so much use of SK's up-close and breathy vocals that we feel not unlike the clouded windowpane by which he sits. "Man… man, I'm confused", Kraft murmurs on 'Wildlife', while ambient breakdowns on this track and others like it ('Blush', 'Attenuate') evidence a multi-stylistic approach to production not usually heard from your average indie songster. Elsewhere, we are awash in gaze guitar ('Waiting', 'Screenwriter'), compelled to stare horizontally by mathy Midwestern emo twangs and wonky chord progressions. Notes of triumph and elysium conclude the album ('Going Down'), with Kraft's lyrics contrasting with a nascent, fittingly sunstroked anxiety – "he's given up the fight".
JIJ
This week's reviewers: Chris Wheatley, Oli Warwick, Jude Iago James, Ava Yusuf.