The best new albums this week
The albums you need in your life this week, as recommended by our reviewers
Róisín Murphy – Crooked Machine (Skint)
In his 33 years as a producer, Richard Barratt has proved adept at balancing his underground dance music roots with a firm grasp of what Bill Drummond would call "the golden rules of pop".
While many will know Barratt for his pioneering bleep techno work with Sweet Excorcist (alongside Cabaret Voltaire's Richard H Kirk), or more recently the unashamed dancefloor filthiness of the Crooked Man project he's helmed for the last decade, his discography also contains surprise pop-dance hits (see 1988's 'Funky Worm' by The Funky Worm), hook-heavy anthems (Ladycop's '96 cover of Cheryl Lynn's 'To Be Real') and a whole album with the All Seeing I – the oddly titled Pickled Eggs & Sherbert – that pulled pop in new directions with a little help from Jarvis Cocker, Tony Christie, Phil Oakey and Babybird.
Then there's his work with Roisin Murphy, an old friend who first met Barratt prior to her days in Moloko as a teenage raver at the Jive Turkey club night he DJ'd at (as DJ Parrot) alongside fellow bleep pioneer Winston Hazel. While the duo has worked together in the studio on and off for years, their partnership arguably peaked with last year's Roisin Machine, a gloriously kaleidoscopic set of disco-fired dance-pop tracks (and occasional acid house throwbacks) that marks the Irish artist's most coherent, enjoyable and accessible album since her 2005 solo debut, the Matthew Herbert produced Ruby Blue.
That album was rightly lauded as one of Murphy's career highlights; a strong set of sing-along songs that contain some of her strongest lyrics yet, with Barratt and silent partner Dave Ward's vibrant production finely balancing Studio 54 fantasies with the distant rumble of Crooked Man's most obtuse underground productions.
With that set being such an accessible and joyous affair (despite some rather introspective and melancholic lyrics), it seems fitting that it now has a partner remix album, Crooked Machine, in which Barratt and Ward have been given the opportunity to indulge their underground instincts. This being Barratt, he's done just that, though those aforementioned pop instincts still peek through thanks to the widespread use of Murphy's vocals – rightly, she remains the central figure – and the use of bowel-bothering basslines as insatiable melodic hooks.
The direct inspiration for the style and structure of Crooked Machine was the 1980s albums of dancefloor dubs and reworks (think Gwen Guthrie's Padlock mini-album, Imagination's Night Dubbing and Human League's Love & Dancing), though musically most of the set is built around the raw, angular and sleazy late-night house and techno sound that Barratt has been developing since the late 1980s.
Opener 'Kingdom of Machines' sets the tone, with Barratt and Ward re-imagining 'Kingdom of Ends' as a metronomic chunk of 4am Yorkshire house sleaze topped off with hazy, multi-tracked vocals, before sneakily morphing into the sparse, sub-heavy dubbiness of 'Echo Returns', a total overhaul of the previously disco-centric 'Narcissus' that's as intoxicating as it is trippy.
The rest of the album continues in a similar vein, with Barratt and Ward doing their best impressions of Larry Levan, Nick Martinelli, Martin Rushent and Paul Simpson via remixes that emphasise small details from their original Roisin Machine mixes. 'Capable Rhythm', for example, pairs the vocals and Chic style guitar licks of 'Incapable' with rave style synth stabs and a weighty, low-slung house groove, while 'Less is More' – a simply superb treatment of Amy Douglas composition 'Something More' – bobs along on ten-ton bass-weight, snappy machine drums and echoing vocals before eventually introducing the simmering strings from the song that inspired it. It's impactful but also hugely melancholic; it could well be one of the most "Sheffield" records ever produced.
It's generally the most wildly different reworks that hit home hardest, in particular 'Assimilation' – a poignant, heart-aching, piano-sporting deep house revision of mid-tempo disco chugger 'Simulation' – the sparkling, neon-lit early morning house sleaze of 'Murphy's Law' rework 'We Are The Law' and closing cut 'Hardcore Jealousy'. The most gloriously rave-centric cut on the album, it sees Barratt and Ward bin the track's high-octane disco thrills in favour of tipsy rave riffs, hardcore breakbeats and more speaker-bothering sub bass. Above this sonic hedonism all sits Murphy, whose vocals take on a darker and wearier quality not evident on the Roisin Machine version. It's a fittingly inspired end to a seriously impressive and entertaining remix album.
MA
Paul Chain – Is Dead (Volume 1) (Horn of Plenty):
From William Onyeabor to Robert Johnson to Burial, every good musician needs a mysterious backstory. In 2003, little-known Italian producer, autodidact and multi-instrumentalist Paolo Catena destroyed all the tapes and photos in his possession – proclaiming the 'artistic death' of the project he had built up from as early as 1977, Paul Chain.
No explanation was given for the 'death'. We can only suspect this was some kind of much-needed artistic overhaul, as Catena has since been working prolifically under his own name and various other pseudonyms since 2013, producing over 28 albums in the 'Quadrimusicali' series.
It is the Paul Chain alias that rings truest to doom metal scenesters in Italy and beyond. 'Paul Chain Is Dead Volume 1' presents tracks that have not appeared on vinyl for at least 30 years, as well as original, unheard oddballs. It's at the more esoteric corner of his discog, eschewing the abyssal depressions of straight doom in favour of folkier, psychier, proggier and electronic influences. The scope of Chain's vision should be evident from the opener, 'Dies Irae', which is the epitome of expanse. It's like being inside a grief-stricken colossi's crypt, made of one material only – black metal.
From there on, the music opens up in watery post-stasis, like an anthozoa's flowering stage. The two-minute long, aptly-titled 'Two Minutes' could easily have nothing to do with metal. It sounds more like Rhythm & Sound's lovechild with Buckethead, with crunchy dub feedback bedding a mournful guitar. It's the calm before the epic 20-minute storm that is 'Tetri Teschi in Luce Viola', which is like nothing we've ever heard before. Sped-up alien radio bursts mix violently with clanging frequency swirls, while lo-fi lounge beats and noisy post-punk clash in an all-out audio war.
'Way To Pain' epitomises Chain's trademark 'purely phonetic' vocals, with him wailing lonesomely in a self-made echo chamber, while the closers 'Presence Of The Soul's Forest' and 'Domino' are indescribable symphonies in themselves; organ, IDM and tense cinematics swirl in a droning D&D fantasy. We'll leave you to the rest; on first listen, prepare for a thorough unnerving.
JIJ
Trinity Carbon – Trinity Carbon (ESP Institute)
Emerging from the mist like a pair of tie-dyed psychonauts with a tale to tell, Trinity Carbon land on ESP Institute for a long player that builds on the promise of two low-key drops on Art-E-Fax. You can trust in the provenance of the lysergic yarns this pairing spins – Appleblim and Patrick Conway have plenty of mileage in electronic expressionism between them. Appleblim's chops in the ever-splaying bass music culture of the UK are well storied at this point, while Conway has graced ESP Institute amongst other labels with a springy strain of head-nodding techno. Admittedly, they've done what should be done with a 12" in the past, creating rave-ready missives for the DJ to get busy with, but now they have a long player to get nestled into, the demands of the dancefloor are giving way to the lure of the backroom beanbag brigade.
There's a sense of familiarity in the misty atmospheres that hover throughout Trinity Carbon. The plush Juno-esque pads are in thrall to the breakout years of UK techno, when the likes of B12 were using the foundations of the Detroit sound to ping into mellow, inquisitive sci-fi vistas. You might well be triggered by the pointed bleeps of 'Fade II Black', which generously doff their cap to the iconic square wave ripples of Ability II's classic 'Pressure Dub'. Meanwhile, the brooding sub lines, dusty breaks and plaintive piano chords on 'Ashley Road Steppa' feel like a reverential tribute to Smith & Mighty.
The reference points might imply retro-fetish intentions, but actually there's something more sincere going on here. 'Ashley Road Steppa' certainly isn't a facsimile of the Three Stripe sound, but rather a thoughtful extension of the grounding principles. You might hear the slither of micro house in 'Safe Distance', but it's too swung and stepped to sit right on Perlon. The dub techno chasms that shape out 'Underwater Ghosts' come with a knotty beat and plenty of spectral sound design to keep things feeling fresh and distinctive. 'High St' equally burrows down into a dense thicket of rhythm which could sit comfortably with the spiritual house incantations of Damon Bell or Trinidadian Deep, but it's hardly what one might deem a 'house' track. Trinity Carbon feels like a celebration of so many different strands of deep and meaningful electronic music, digested over decades by two passionate souls with the chops to express themselves and their inspirations in an inventive and wholly satisfying manner.
OW
Cassius Clay – I Am The Greatest (Reissue) (Honeypie)
Originally released back in 1963, Cassius Clay (now Muhammed Ali) was one of the biggest boxers known around the world. He was a young fighter with a ferocious right hook, mean footwork with impeccable defense and combos. But even among these talents, he was the most braggadocious boxer there ever was. When not sparing in the ring, he wasn't afraid to spar with words. Billed as a comedy album, I Am The Greatest was Clay's chance to build the foundation and cement his reputation as an eloquently poetic trash talker. Working alongside the American poet Marianne Moore and comedy writer Gary Belkin, Clay created an album that became the cornerstone for early influences for rap and hip hop and continues to influence future artists to this day.
Rather than being listed as "tracks", the first 8 entries on the album were listed with "rounds", and Billboard duly noted that Clay claimed he would beat Sonny Liston in 8 rounds. Although Clay's remarks were treated skeptically at the time as mere promotional bragging, when the Liston fight was held the following February, Clay won in a major upset when Liston gave up after only 6 rounds. On the day after the fight, it was disclosed that Clay had joined the Nation of Islam (which was confirmed by Clay himself the following day), and a week later its leader Elijah Muhammad announced that Clay would change his name to Muhammad Ali.Following his upset victory and other major news, there was a surge in demand for the LP of the previous August. To take advantage of the moment, the title track "I Am The Greatest" was also released as a single, with the B-side "Will The Real Sonny Liston Please Fall Down". The phenomenon became a significant event in the musical culture that year.
Recorded in front of a live audience, this record is bound to bring back memories of a young Ali, as it's filled with his constant playful back to back verbal jabs, and answers to audience questions in a hilarious manner. He manages to effortlessly bring comedic value to the work while keeping up his giddy tone. This reissue of a once-rare LP, augmented by several other hard-to-find sides, is a must for Ali fans, American Studies scholars, and anyone else who seeks further illumination of the Greatest's self-mocking but total confidence.
AY
Linton Kwesi Johnson – Making History (UMC)
Along with the likes of Lillian Allen, Benjamin Zephaniah and Oku Onuora, Linton Kwesi Johnson is one of the architects of dub poetry. It's curious that this creatively rich branch of Jamaican culture doesn't have a wider stature – the power of the words and their delivery stands up to any hip hop of the era, while the productions backing up the recorded poems were commonly fantastic. That's especially true of Johnson, who worked with Dennis Bovell on a seminal run of albums from 1979's Forces Of Victory up to his last LKJ In Dub album in 2002, albeit doing a lot of producing and mixing himself too.
Compared to the minimal dubbings of Bass Culture and Dread Beat An' Blood, Making History feels like a markedly bigger record. There's a more forthright presence from the band backing the tracks, and a more mellifluous, '80s sound which speaks to the three years that had passed since his previous work. It's still a little gnarlier than the Sly & Robbie style that would dominate later in the decade – the swagger of punk is always running in tandem with UK reggae, the two brushing against each other with fascinating results. But overall, Making History is a very different vehicle for Johnson's astounding poetry. The polemic against the misdeeds of Babylon is as direct and eloquent as ever, but with the punch of a high-end production his message jumps out of the track as clear as day.
The themes Johnson explores make it impossible to detach from the moment the music was released in. Listen to 'Di Great Insohreckshan' and the smoke still hangs in the air from the many flash points of tension that characterised inner city Britain in the early 80s. Brixton, Bristol, Toxteth – the most storied protests against racial injustice and inequality all get a nod, while 'Di Eagle An' Di Bear' muses on the nuclear threat that provided a background hum to life at the time. As with all Johnson's work, it's profound and powerful, backed by some of the finest '80s reggae and dub to back it up.
OW
Various Artists – DJ Athome presents Spaced Out! (Musique Pour La Danse)
For any seasoned festival-goer in the UK, there's a good chance they'll have been inked consciously or unconsciously by the likes of Ozric Tentacles. The name of the band alone flashes up images of humid scenes – mud under foot, thick globules of summer rain, swirling beams of green and purple cutting through dry ice and the air heavy with ganja smoke. Ozrics, Eat Static and scores more embody a very particular scene which is typically derided as much as it's lauded, depending on which way your head is tuned. To some, they epitomise the ludicrousness of prog rock, but with a liberal pouring of hippie rave insouciance poured over it. To others, they're psychedelic pied pipers responsible for soundtracking profound breakthroughs and cultivating multi-sensory transcendence. In some cases, it may well depend on what exactly you were on at the time.
What's important about this 'festival' scene is its context – it would be impossible for this music to be trendy, because it exists and operates outside the formal structures of the music industry. This was a sound sired in the golden age of free festivals, pre-dating the late 80s rave juggernaut but casually riding that wave with their own brand of mindful musical response. Rather than feeling a compulsion to be relevant or reactionary, these bands stayed true to the psychedelic impetus of Hawkwind et al while embracing the new frontiers of electronic music as a vessel to take your brain even further out. Given the sneering cynicism foisted on the culture from some circles, it's actually hilarious hearing how naturally dub and electronica melted into this music to create something considered and musically adept.
It's perhaps not surprising the music gets a more favourable treatment in hindsight, and faithful documenters of wiggy electronica Musique Pour La Danse are the perfect hosts for a thoughtfully curated selection that celebrates the fertile crossover of styles prevalent amongst these constantly curious outfits. The selections have been the work of DJ Athome, a DJ who has been dedicated to the scene for decades, and it seems the intention was not to dig for the deepest obscurities, but rather to present a faithful overview of the scene. This is that ill-defined crusty-festival-psy-progtronica phenomenon at full tilt, the nag champa burning at 11 under the swirl of the oil lamp projector. From Ozric's urgent arpeggio thrust on 'Sploosh!' to the hypnagogic flute dub of Magic Mushroom Band's 'Aravinda', on to the pronounced dubbings of Revolutionary Dub Warriors and The Ullulators, this is a worthy reckoning for a widely misunderstood scene.
OW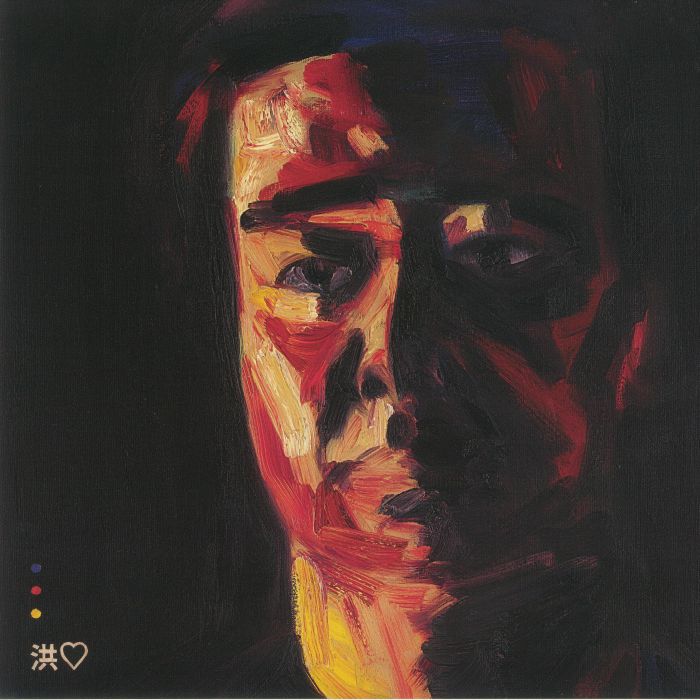 Andrew Hung – Devastations (Lex Records)
2017's Realisationship wasn't the album most expected from Andrew Hung. We never doubted one half of Fuck Buttons could do stunning sounds far removed from the noise-ists' doctrine. But, even in the past when he had branched out without FB partner Ben 'Blanck Mass' Power, things never sounded like that breakout record. Say what you will about the hidden beauty of discordance and melodies pinned back by the sheer weight of white noise walls, Hung also understands how to craft hyper-emotional, daytime radio friendly electronic pop that calls into mind the likes of Erasure and Depeche mode.
Four years on and he's teaching another lesson in stylistic breadth with another remarkably up front and unabashed synth triumph, which seems to take the spirit of its predecessor and change the fuel for something even more explosive. Tracks like 'Promises', with its huge keys and soaring, theatrical chorus, could hardly take things much higher. Unless it was 'Light', a little further into the record, a tune that opens in the vein of LSD-era Beatles, before turning trippy fairground experience into something almost ethereal. Meanwhile, 'Brother' adds a rave-tinge to the mix.
Even the quieter moments can't help but stride out and make themselves known, heart on sleeve. 'Wave' begins with a whimsically-mysterious piano flourish, paring right back to ivories alone around the three-quarter mark before growing outwards into a crescendo worthy of any late-1990s balladry. Elsewhere, shades of glory-days Simple Minds ('Space'), Casio cabaret ('Goodbye') and an arty kind of rock 'n' roll chug ('Colour') also make appearances. None of which explore the kinds of borders Hung's other projects have in the past, but all are executed in such a way as to leave both immediate and lasting impressions on anyone who listens.
MH
Jaco – Los Misterios: (Majia Roja)
Some music makes such neat sense of weird sound that it's hard to believe it consists of the sounds that make it up in the first place. Jaco's new album 'Los Misterios' – a project 3 years in the making – does this. It's not his first, and epitomises the producer and vocalist's ability to turn musique concrete into a built world, rather than just an array of sound.
Perhaps Jaco's sonic world isn't built, but rather dreamt. 'Los Misterios' somnaumbles through the dark hallucination that is Jaco's mind, leaving us almost as shocked and broken as the ceramic mask which appears on the front cover. Drawing on his decade-long footing in the Barcelona music scene, the tracks on this are fittingly a combination of endless styles and acousmatic references, traversing them all across a post-industrial, punk-tronic desert landscape.
In a world where we'd draw more pleasure than curiousity from ghostly wails and distant shivers, the aptly-titled 'Delirio' could work as an immersive ASMR experience. Elsewhere, deep kick plods and dub echoes compilment Jaco's up-close voice, while strange wind instruments dance around in spaces where they're not welcome ('Sur', 'Iaco el portador'). From rattling chains to omnipresent steppers' booms, this album is a masterclass in textural suspense. You're not sure if you're in a dungeon, or a cavern, or a Spaniesh medieval stasis machine.
JIJ
Veslemes – Apolithoma (Invisible, inc.)
Where exactly do you file your Invisible, inc. records? Do they sit in your wiggy groovers section, nestled between Second Circle and Antinote 12"s? Do you place them amongst the great multi-instrumental opuses of Hassell, Anderson, Wobble and Kalma? What about the spicy chuggers corner, for that set at Salon Des Amateurs you'll never score? Or perhaps keep it amongst kin in the Scottish killers category, with all your Firecracker records and everything ever recorded at the Green Door Studio. What a delight, to have a label with such a voluminous catalogue of refined, accomplished and wide-reaching music that somehow seems to always groove, without dance music being anywhere near the forefront of creative concerns.
That's absolutely true of Yannis Veslemes' labyrinthe new album, Apolithoma. As the text explains, Veslemes was more concerned with J.G. Ballard future-shock, which he seems to have channelled into expansive, psychedelic soundscapes dripping with synthesis and a languid jazz demeanour. The title track alone feels fit to soundtrack a cyberpunk film noir, containing at least four or five striking, dramatic scenes within its 11-minute narrative. There's also space for lopsided acid-pop-funk and more than a few hi-tech soundscapes that seem to summon the spirits of Art Of Noise and other Fairlight warriors. This is music as a high-protein meal with at least six ingredients to each dish – something complex and layered, to be savoured and digested slowly. But be warned, you may find yourself grooving whether you intend to or not.
OW
Benny Sings – City Pop (reissue) (Stones Throw)
Having released his Music LP earlier this year, Benny Sings' fantastic 2019 record City Pop enjoys a timely reissue. This record, as it happens, works as a great introduction to the multi-talented artist; with plenty of catchy melodies and lyrics written from and/or to a broken heart, City Pop is a discreet masterpiece of globetrotting R&B/pop songs. Aesthetically, Benny pulls on musical influences from jazz, funk, and soul to flesh out the typically upbeat rhythms on City Pop, making for a delightful 34 minutes.
True to its name, the songs collected on this album were written about and in cities all over the world, including Benny's own hometown Amsterdam, LA, Tokyo, and Paris. As such, and in addition to the album's investment in multiple collaborations, City Pop turns Benny Sings' intimate and individual musings on all kinds of love outwards into a universal musical and emotional experience. In short, it is this kind of attention to songwriting that makes the record so accessible and lovable. What is perhaps a bigger achievement is that Benny made City Pop sound so feel-good and authentic.
JC
Orchestre Poly-Rythmo De Cotonou – Dahomey (Le Sato)
A treat for fans of Afrobeat here, as Acid Jazz continue their reissuing of West African classics from Benin. The Orchestre released several albums at their height, this 1974 effort is a wonderful introduction to their sound. The record's title refers to the traditional rhythms which accompany Vodun (or Voodoo) rituals and ceremonies, which will give you some insight into the extended, deep cuts on offer. Deep they certainly are. Opener "Gan Tche Kpo" unwinds over thirteen minutes with hypnotic, cutting guitar riffs, shuffling drums, hand-percussion and sparkling organ. "My Love" provides a change of pace. Languid and meandering as a river, this is a highly melodic, mesmerizing track which will remind you just how influential this music is. You'll hear future echoes of everything from 70s German experimentalism to Garage and 00s post-rock. "Gnonnou Ho" brings back dancing, foot-hopping beats, skipping and shimmering over swinging, propulsive drums and incendiary, wailing guitar. "Min E Wa We Non Dou" closes the show, a stuttering, funky winner with frenetic double-time drums contrasted against beguiling call-and-response vocals. This is music which bypasses the head and goes straight to the soul. A wonderful set.
CW
This week's reviewers: Matt Anniss, Ava Yusuf, Martin Hewitt, Jude Iago James, Chris Wheatley, Oli Warwick, Josh Clark.