The best new albums this week
We pluck the gems of the week albums-wise for your careful consideration
ALBUM OF THE WEEK
Gilb'r – On Danse Comme Des Fous (Versatile Records)
When Gilbert Cohen launched Versatile Records in the summer of 1996, it was via a 12" single that also marked his production debut: Cheek's 'Venus'. It's rather fitting then that Cohen has chosen the moment the label turns 25 to finally release his debit solo album as Gilb'r, the now familiar artistic alias he has been using since he first started DJing in Parisian clubs in the early 1990s.
The arrival of On Danse Comme Des Fous is something of a surprise, not least because Cohen has spent much of the last quarter of a century dividing his time between DJing, managing Versatile – a label that has blossomed into one of the most interesting, diverse and forward-thinking independent imprints around – and working alongside his good friend Nicholas Chaix (AKA I:Cube) as Chateau Flight.
Just as Versatile has evolved and matured as a label over the years, so too has Cohen's studio work – with or without Chaix. Where there were once high-quality club cuts rooted in deep house, Detroit techno, futurist electro, broken beat and – in the very earliest days of the imprint – sci-fi drum & bass (he spent his formative years as a DJ playing d&b), Cohen's collaborative and solo discographies now straddle a vast array of styles and rhythms, though over the last few years a trademark sound – imaginative, experimental, immersive and seeped in trippy effects – has undoubtedly begun to take shape.
This move towards a clear (if still rhythmically and stylistically diverse) personal sound has largely emerged since Cohen relocated to Amsterdam six years ago. Heading north-west to the Netherlands sparked a creative revival that has resulted in a string of must-check releases, the majority of which are far more unusual and eccentric than the handful of solo records he made in the late 1990s. For proof, check out his extended, percussion-rich workouts with DJ Sotofett, the supple ambience and high-grade electronica of the criminally overlooked Head Voices LP he made with Ariel Kalma, and the mix of wonky dancefloor jams and out-there ambient experiments that dominated his 2019 mini-album Lord of the Basics.
Many of these musical themes, and those explored by Chateau Flight over their lengthy career, are naturally evident within the ten tracks that make up On Danse Comme Des Fous. The title, which translates as 'Let's Dance Like Crazies', is deliciously tongue-in-cheek, because for the most part the album jettisons any notion of pleasing dancefloors (though a handful of tracks certainly would) in favour of picturesque soundscapes, unsettling experiments and unique sonic fusions.
Cohen signals his intent via the bubbling, wayward electronics of opener 'Plantlife' – a nod tpwards the similarly creepy sounds found of Chateau Flight's 2006 LP Les Vampires – before cleverly combining a hypnotic, cymnbal-heavy rhythm with foreboding bass and spaced-out bleeps on the equally as unusual 'Changa'. The rhythmic intensity subtly increases on the tracks that follow, with the gorgeous 'Reachin' offering a leftfield, 21st century update of LTJ Bukem style drum & bass, before he closes out the A-side with the aural Ecstasy rush of blissful ambient soundscape 'Superspreader'.
It's a pattern that continues across the second half of the album, with moments of stunning ambient bliss – see the becalmed Namlook-isms of 'Mishandel' and the Tangerine Dream-esque 'Café Del Pjip' – sharing vinyl space with inspired electronic curios. Perhaps the most arresting outing is B-side opener 'Я не хочу знать', an echo and reverb-laden Afro-Arabic percussion workout featuring spoken word vocals from Zombie Zombie's Cosmic Neman', but there are plenty of other highlights.
As any genuinely great album should do, On Danse Comme Des Fous ends on a triumphant note. With its ghostly, fluctuating electronic motifs, deep bass, clicking percussion and echoing vocal snippets, 'Chorea Lascivia' sits somewhere between 1980s cold-wave, weirdo electronic dub and sparse dub techno. Like the rest of Cohen's fine solo debut album, it's simultaneously out-there, accessible, unusual and impressively adventurous.
MA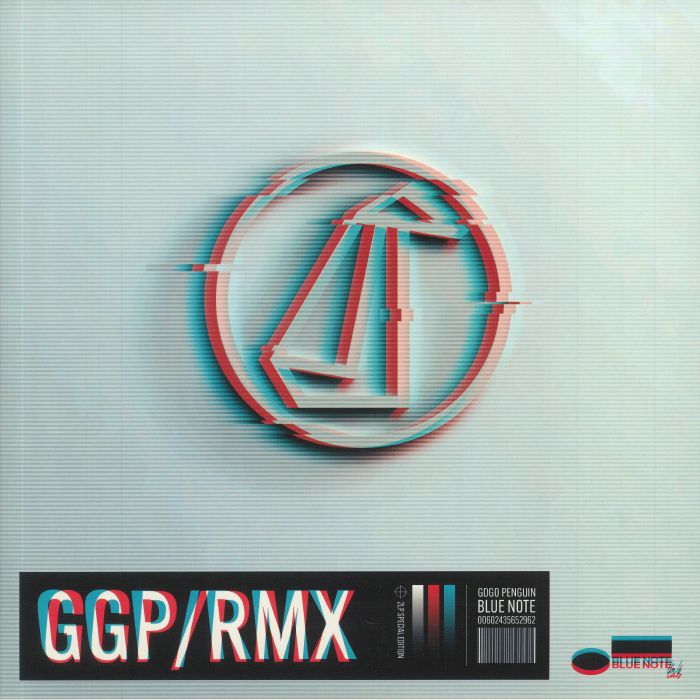 GoGo Penguin – GGP/RMX (Blue Note Records)
It's always cliched to start a remix album review by commenting on the varied contents. By nature this kind of collection is always going to bring together artists who, while not necessary disparate, are different, each with fresh ideas, a unique identity, individual strengths and autonomous approaches. You're never going to — or you should never— find a remix album that feels coherent with those ingredients, or at least that's our take on the matter. Despite apparently stating the obvious, though, we must begin by explaining GGP/RMX takes the 'broad palette' thing, runs with it, then keeps going.
Even just based on the band alone this was never going to be any other way, mind. Manchester enigmas GoGo Penguin made a name for themselves as stylistically restless live geniuses, long before 2014's v2.0 became a wild card Mercury Prize-nominee by ignoring what we thought we knew about the boundaries acts often create for themselves. They've kept this up since, across three more albums, so needless to say when the source material veers so wildly between sounds, alternative versions made by new mindsets are unlikely to buck that trend.
The standard is impeccable throughout, though, which is the main album thread here. That's true whether talking about Yosi Horikawa's breathtakingly epic, cinematic take on 'Embers', with its cascading pianos and huge flailing drum sections, the deep, transient ambient moods of 'Don't Go' re-read by Portico Quartet, the fret guitar work and staccato percussion on Squarepusher's 'F Maj Pixie' interpretation, or the two-step-techno hybrid monster that is the Machinedrum remix of 'Atomised'. All of which is before we come to Nathan Fake's spectacular wall of sound rave-post-punk chug version of 'Open'. Simply put, if it weren't clear by now, GGP/RMX is, frankly, rather unmissable.
MH
Dave Saved is a name that electromagnetises far and wide through today's experimental electronic astral plane, so it's a pleasant surprise that he's only released his debut album now. Real name Davide Salvati, he's is largely associated with the mixtape collective Forever Now and the label Gang Of Ducks – but this week, his LP 'Abisso' debuts with the Manchester outfit Youth.
Since 'Energydream', it's been obvious Dave's music draws on the weird feeling of exhilaration we all feel about the future. That EP was a rip-roaring dive into electric shocks, explosive energy ducts, and colossal vocoder-beings, and could even be considered a precursor to much of the futurist club music we hear today, by the likes of Ziur or Pyur.
'Abisso', by contrast, feels much more introspective, reaching into the past to create a calm, distilled, retrofuturistic dialogue. The opener 'Voices' is as loquatious as the title suggests, but in the expected Dave Saved fashion, it deals more specifically in vocaloids, which dance about the mix all grain-delayey and ambiently. A world of purplish neon and detuned horns follows. 'No Name, About Cities… ' has a kind of space-lounge mood, the kind of music you'd play in an extraterrestrial god's waiting room. Through globular biosynthetic mandibles which stretch across its beak, a tentacled receptionist asks if you have an appointment.
Stereo-field dub expands over the horizons of uncertain Zones, as on 'Free Forms', on which nothing doesn't pop out from the mix. To the tune of industrial trip hop, a somatic monster gargles about in a botanical pod on 'Deep Breath', taking much more than just a deep breath. All the while, peace is eked out on 'Red Storm', which crafts extra room for its drums and dub techno stabs in an otherwise repressive corner of what could easily be sound design lifted from the Dead Space or SOMA games. Tape noise washes over everything, even in the digital pre-tape masters. There's a mood of cancelled astronomy on this music, as though it doesn't exist.
JIJ
Rob Frye – Exoplanet: (Astral Spirits)
Ornithological electronic music is hard to come by. When it does appear, you can be sure the bird-scientist-cum-musician will have as much of a keen ear for making music as they do an eye for ringing feet and identifying plumages.
On 'Exoplanet', Rob Frye – who worked as a field biologist with the Institute for Bird Populations in California from 2012-2016 – demonstrates his technique of slowing down, transcribing and remaking birdsong. After incorporating this method into a performative lecture called 'Hearing Hidden Melodies', Frye now lays it down into a LP debut for Astral Spirits: it's a true-to-the-source, revelatory free jazz record spanning multiple musicians and styles, and a groundbreaking exploration of mimicry in music.
Two of the arrangements are melodic adaptations of the song of the musician wren, a species of wren native to the Amazon Rainforest, named for its virtuosic song. We're not zoologists at Juno, so we don't know which tracks these are. But we do know that this album is probably the best reinterpretation of birdsong laid to original music ever. In our opinion, it definitely outmatches Chassol's 'Birds Pt. 1', or – we hesitate to mention – that god-awful DJ Snake track 'Bird Machine'.
Twin pieces, 'XC175020' and 'XC222182', straddle the record, likening the scientific names for potentially habitable, Earthlike exoplanets to the worlds of birds. Both are adaptations of the call of a particular kind of bird – an Uirapuru, native to Brazil – and lay its call, represented by a doubled-up horn part, to a native MPB-style soca groove on the first track, and a bed of ambience on the second.
Wind tubes harmonise on 'Sunrise On Pruhina': its horns become indistinguishable from the flurry of startled wings, or the gobble of a gizzard. Meanwhile, we are blown away 'Lightship Sgr A Star', which contains a kind of dry expansiveness in 6/8 time, and has a tremblingly moody electric piano motif. We doubt an album like this will come along again soon, and even if it does, we doubt its initiative powers will be matched. It's the musical equivalent of a Lyrebird.
JIJ
Various – Echo Wielkiej Płyty (Rare, Unreleased & Forgotten Music From Poland 1982-87) (The Very Polish Cut Outs)
When it came to synth music, '80s Poland faced a much dourer musical outlook than the west. Then a part of the Eastern Bloc, synths could usually only be found in the hands of state-run studio managers, Western dipomats, and Red Army soldiers. The circumstances created a natural, not artificial, scarcity, and as a result, no artist now featuring on this new compilation, 'Echo Wielkiej Płyty', could take any missteps or half-measures.
Keys daddy Andrzej Mikołajczak heads up the first three bits: synthy library tracks marrying funk with traditional folk music. 'Tori' is a stellar find on the part of the label (The Very Polish Cut Outs); elements of it could easily work in an old Ice Cube instrumental joint, evoking a more idyllic vision of Compton in as much as it achieves this of Mikołajczak's native city of Poznań.
One of the wateriest tracks we've ever heard follows up; the instrumental version of an unknown act called Grupa Jot, 'Pamiętnik Manekina', which appears in a loungey haze reminiscent of The Pool – but the music makes it sound like it's reflected in an actual pool. A common thread establishes itself: 'Śniadanie Pod Palmą' and 'Powitania i Rozstania' sound like the kind of muzak made by Paul Hardcastle years later. But instead of reclining in a cozy London studio, Paul's lost in an East German plattenbau.
If we had to recommend one track to salvage while the others burn, it would have to be Jacek Skubikowski's one-off contribution 'Ekstrakcja'. Hell, in all its resamply vocal glory, it sounds like an early influence on Blank Banshee. Who knew vaportrap had its roots in late communism? Similarly, 'Powitania i Rozstania' is exactly the kind of thing Com Truise would eat up and reappropriate – except this is the real deal, not the pale imitation. We close with a hat-trick of ambient synth by Stefan Sendecki – we can really hear Ryuichi Sakamoto's influence on 'Astrożaglowiec', a remarkable slice of new age stargazing.
JIJ
It's only reasonable that Pan Daijing should ask a lot of her audience on this new record. After all, she's put an incredible amount into the process itself, and by that we of course mean form and instrumentation, but also emotions and psyche. Jade is a direct response to that which came before it, taking some elements traceable back to 2017's Lack and then turning those on their head, twisting them inside out. The result is a series of arrangements that contrast the artist's past by offering intense and tense atmospheres where things once felt largely settled. This time round we're often poised on a knife edge.
Taking this to mean Jade lacks beauty is wildly missing the point, mind. In many ways the nine tracks cast her staggering vocal range in a greater spotlight than ever before. Predominantly using voice to deliver chant-like hooks, refrains long than any operatic crescendo, and brief nuances that suggest more than they actually do, this is where the listener is perhaps presented with perhaps the biggest demand of all. So many accents, nods and details invite us down potentially unforgettable, mesmerising paths, only to vanish back into the hazy droned ether.
MH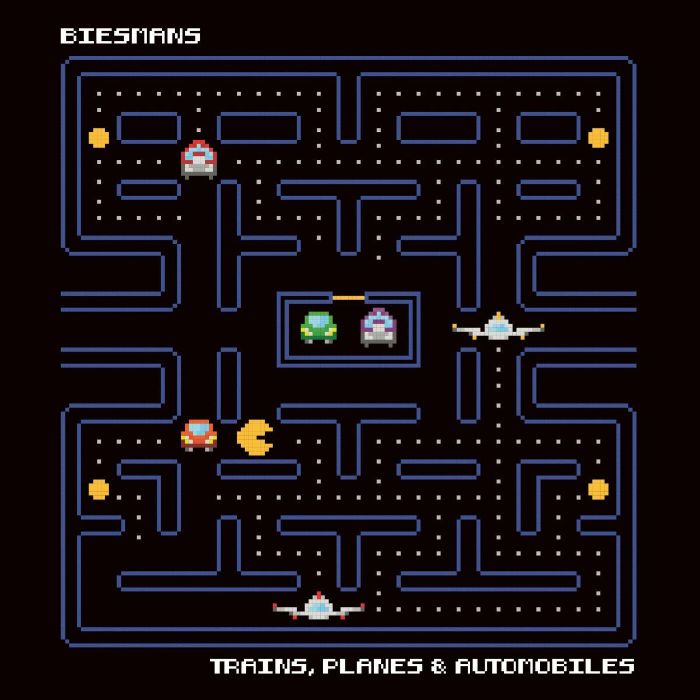 Biesmans – Trains, Planes & Automobiles ((Watergate Records)
Biesmans certainly fits the bill for a club sound technician. A fully fledged member of the Watergate family, pre-pandemic the Berlin venue called on his services to make visiting DJs and acts sound tip top, and this speaks volumes about the attention to detail throughout this modular adventure. Everything feels in exactly the right place, musicality radiates from the record, and each tune seems perfectly in balance, even when the amount of stuff happening could threaten to overwhelm under another creative's tenure.
Originally from Belgium, the artist fits neither the industrial, EBM and heavy techno stereotype of his homeland, nor the label and club's famed deep rolling sound. Instead, Trains, Planes & Automobiles is a love letter to the art of machine arpeggiation, robotic melodies and the golden age of synth experimentation. It's a 1980s odyssey built to modern day standards, with nods to 'Bladerunner', 'Miami Vice' and plenty more audible throughout the retro-hued scapes. Made through a process that began with re-scored classic pop culture footage shared to Instagram, it's a case of the guy who has been called upon to make scores for original movies now creating new tracks from the stems of old feature films.
MH
Putting your finger on what makes BABii so intoxicating should be easy, but it's not. There are obvious selling points to mention. Her voice a crystalline joy to hear, catching ears like the glint of ice on rock dazzles eyes. Productions emphasise a sense of beautiful escapism. But while they clearly owe plenty to fantasy film scores, not to mention sophisticated pop, many of her foundations are really rooted in more experimental electronic and dance tones, with an audible depth to the arrangements well beyond what you might expect from our choice of opening description here.
The result, both on this sophomore LP MiiRROR and debut HiiDE, is a truly rewarding listening experience. Who doesn't listen to 'Waste', one of two collaborative efforts on this record (credited as an Iglooghost feature), and feel utterly captivated by its combination of diving sub bass and sparse, almost-empty silence to accompany those vocal breakdowns? Similarly, is 'BRUiiSE' not one of the most blissed out slices of twinkling, whispered downtempo you've come across all week? And how about 'SHADOW''s sublime take on futuristic UKG? Or VOiiD''s exotic, mysterious instrumental power? Put simply, it's two in two for Margate's most enigmatic siren.
MH
Project Crew – You Don't Want None Of Dis (Dust & Dope Recordings)
Forerunners in the Austin, Texas Hip-Hop scene, Project Crew came in heavy, and left quickly, before releasing two highly regarded independent 12″ singles in 1988 before splitting apart and going their separate ways. However now, Dust & Dope Recordings has discovered that they actually recorded a complete, unreleased album that's never been heard. Each track has been carefully remastered from the DAT transfers and original demo reels that mega producer DJ Cassanova has preserved in his archives for well over three decades, which is now being presented in two collectible limited edition formats. Having pressed 250 double-LP vinyl records housed in a gatefold picture cover, 75 on blue and black marbled wax and 175 on traditional black, this will quickly find its way into a major hip hop fan's collection.
With musical similarities to NWA, Project Crew were the East Coast's version but less gangster and more commercialised.
https://www.juno.co.uk/player-embed/SF825405-01-01-01.mp3/?pl=false&pn=false&ed=21-06-04
With no profanities used, it's highly pronounced and already sets them apart from other groups of the time, who were happy to use them heavily. Each track is a storytelling of their experiences, and a full endorsement of not engaging in any illegal activities. With classic 808 heavy beats and light synths, their lyricism carries this record, and will make listeners wonder, what happened and will there ever be more.
AY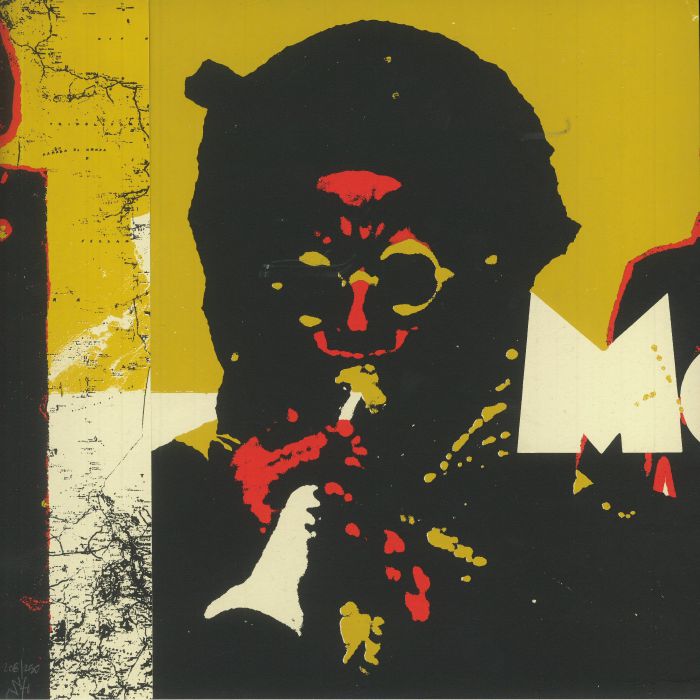 Barney Wilen – Moshi(Art Edition)(Souffle ContinuFrance)
The great French musician and composer, Barney Wilen, made such a stir in his time, and during his expansive career. Originally known for working on cinematic soundtracks, Wilen made the descent into jazz, before experimenting with other genres, then coming back full circle and making soundtracks before his untimely death. Moshi was one of those records he made during his jazz years, and having collaborated with musicians such as Miles Davis, Chet Baker and Theolonius Monk. Based on a two-year journey through Morocco, Algeria, Niger, Mali, Burkina Faso and Senegal, Wilen had travelled with a team of film-makers, technicians and musicians who had documented his experiences and worked alongside him.

Moshi meaning trance utterance — the moshi is a demon invoked by the Fulani Borogi of Niger, to chase away angst and depression. And using his instruments, Wilen carefully conveyed and used music to chase away those around. Taking musical influence from his travels, Wilen used his collaborations in each country to contribute to the making of this record. From the chanting of locals, to even just recordings of conversations, he took all everything at his disposal and incorporated various instruments to musically document his journey. With slow winding saxophone in places and upbeat beautiful chimes in other tracks, each track is its own journey into and out of a depressive state.
An eagerly awaited, deluxe reissue of the Saravah landmark, and now, by the superb Parisian imprint Souffle Continu, this edition has additional artwork and has fastidiously remastered audio. Also included is the DVD of Caroline de Bendern's vivid, freewheeling film A L'Intention De Mlle Issoufou A Bilma, about Wilen's north African trip which is bound to enlighten all about his exploits and shed light about his inspiration for this album. With only 250 copies produced, i don't think it'll be long before audiences will scream for more.
AY
This week's reviewers: Matt Anniss, Martin Hewitt., Jude Iago James, Ava Yusuf.