Daft Punk thanked Slam and Soma for giving them their big break after split, new documentary reveals
Scottish label gave the French robo-legends their first leg up in the music industry
Daft Punk's Thomas Bangalter contacted Scottish label Soma to thank them for their big break after announcing their breakup earlier this year.
"I got a release nice email back from Thomas when I was wishing them well when I'd heard about the break up," said Soma co-founder Dave Clark. "He said 'who knows what would have happened if I hadn't given you guys at Soma that cassette?'"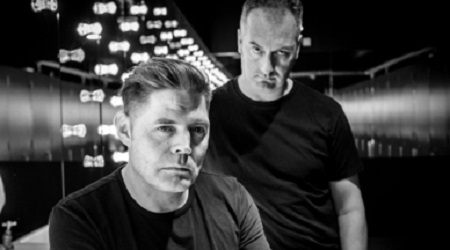 The enigmatic duo, who spent most of their career dressed as robots, also flew over from Paris to attend the last night of Soma bosses Slam's legendary residency at the Arches in Glasgow in 1998, moving unnoticed among the capacity crowd who'd come to watch Chemical Brothers play live and Irvine Welsh take to the decks, as well as the Glasgow legends (pictured above).
These were among the revelations in a new Radio 4 documentary 'Daft Punk Is Staying At My House, My House' which aired last night. The documentary told the rise of Slam in the post-industrial city and how their early 90s house anthem 'Positive Education' reached the ears of Daft Punk in Paris. That led the band to give their first demo to Soma and the first two Daft Punk releases, 'The New Wave' EP and the 'Da Funk' single.
Once signed to Virgin, the band also ensured Soma received a gold disc for their efforts and that Soma logo appeared on their international hit debut album Homework.
Hear ''Daft Punk Is Staying At My House, My House' in full here
Slam's