The best new singles this week
Our reviewers' choice selections from this week's bulging vinyl sack

SINGLE OF THE WEEK
Flowered Up – Weatherall's Weekender (Heavenly)
It's been just over a year now since Andrew Weatherall's untimely passing and much of the global community he touched with his music, words and presence are still reeling from his tragic loss. The re-issue of this 1992-released remix 12" harks back to an uncommonly exciting moment in the history of contemporary music, representing the crest of the first tidal wave of rave. It was a golden era of musical experimentation and cross-pollination, where the proliferation of new technologies – coupled with abundant doses of mood enhancement – allowed for unabated fusions of disparate sounds and sub-cultures. Weatherall's production journey had begun just a few short years before when he and Paul Oakenfold served the Club Mix of Happy Monday's 'Hallelujah', and the 'Weekender' remixes followed his production of Primal Scream's Mercury Prize-winning 'Screamadelica' album.
London-based indie band Flowered Up were born out of the hedonistic optimism of early '90s UK, and were lauded as the capital's answer to the ecstasy-fuelled fervour of the Madchester movement. 'Weekender' is their Quadrophenia sampling sideswipe to ravers who only partied at weekends – a fair-weather approach that was at odds with the band's famously debauched lifestyle.

Named after his Audrey Witherspoon journalistic alter-ego, Weatherall's remixes overflow with saucer-eyed abandon and remain utterly captivating to this day. The A-side weaves its feverish spell over infectious drumming, dispersing into a dubbed-out breakdown before metallic hits ring the alarm and delays feedback fiercely to usher in a rise in tempo and an upsurge in rave-fuelled energy. The flip picks up where we left off, powering in urgently as its floating piano riff and gated vocal slices enhance the sonic intoxication. This time, the track unfolds in the opposite direction – coming down through a thick fog as the peak-time fervour diminishes. The rhythm breaks as soulful vocals soar over rolling bass before distorted guitars confidently burst in, eventually bowing out as the 'have a good time' vocal rings out into eternity.
PC

Scott Grooves – Technique EP (Natural MIDI)
Maybe Scott Grooves doesn't enjoy as much shine as some of his Motor City compatriots, but his accomplished career is as long and winding as many of the luminaries of the Detroit scene. He's scored crossover hits, steered plenty of his own labels, and steadfastly carved his own path in pursuit of the good beat. There's such an embarrassment of riches within his catalogue, it can feel a bit tricky knowing where to start, but this particular drop on his Natural MIDI label is being repressed after 13 years for a very good reason.
The Technique EP was initially released, like so much of Grooves' music, with a minimum amount of fuss in 2008. As a white label, the emphasis was on the music and its intended purpose in the club – the utilitarian purpose of a dance 12" feeding into the broader culture, to get a party jacking or take a dancer deeper inside themselves. Grooves has a knack for both. But such purposes feel a little different here and now, and it feels quite rightly as though appreciation for Grooves' music has a more considered slant these days.

'Prove Myself Deep' is the consummate Scott Grooves cut, built from the absolute fundamentals of Detroit dance music and yet managing to elicit a unique kink in the rhythm which could only come from one studio. As the name of his label implies, part of Grooves' mission is loosening up the computer, and he does it perfectly on this track. The drums bump in all the right places, all the better to carry the soaring array of synth lines which run the gamut from bouncy, analogue bleeps and blips to pealing leads. 'Patience' pares the beat back but keeps the funk, leaving more room for the melodics to drive the track, but it's actually 'Adapt' on the flip which takes the cake. Opting for a more gnarly, acid-flecked mood that insists your mind locks in hard, this is the cut which will have you and your fellow dancers tunnelling hard in the heat of the night.
OW

Eddie Fowlkes – Detroit City Boy Music (City Boy)
There's always been something a little different about Eddie Fowlkes' take on the Detroit club music heritage. Landing somewhere between the flagship techno he helped innovate and the uniquely soulful house music of Moodymann or Theo Parrish, Fowlkes is just out there doing his own thing, largely on his City Boy and Detroit Wax labels. There's often something a little spicy in the mix to set his house-y rollers apart from the dustier cuts you might hear from his peers, while his strain of techno tends to be more playful or dreamy than that of Atkins et al.
This double pack for City Boy is a perfect summation of this veritable legend's oeuvre – delivered in a no-nonsense fashion, with four tracks cut nice and loud across four sides, peppered with snatches of spoken word and delivering club functionality with a kink. '1-2-3' has a baseline of deep-ness which is thoroughly pleasant to sink into – muted chords and delicately reverbed FX wriggles holding down a seriously head-nodding groove for the small hours. There's always a small detail or splash of colour keeping the track energised as it rides out, nailing an understated mood and easily side-swerving monotony.

'Hold Me Down' has a more sprightly demeanour, leaning in a little more on a soulful vocal lick which really lifts the slices of chords and keys Fowlkes sculpts this particular jam with. It's sentimental but never soppy, with plenty of funk and a finely crafted beat which dances nimbly in front of your ears. 'Pandemic One' does away with the mellow moods and opts for an edgier composition, delivering a freaky, acidic workout geared towards jackers (which seems ironic given the track title and distinct lack of opportunities to jack in the past year). 'Test Unknown' rounds the record off with the stand-out cut, tapping into a more big room demeanour that keeps the beat dead ahead and the tension ever-building. Even in these more linear moments, Fowlkes is always ready to fire off a kooky sample or wobbly synth lick to upset the scene and keep things interesting, his irrepressible spirit making sure you know who's behind the track.
OW

The Abstract Eye – Epileptix EP (Neroli)
Gabriel Reyes-Whittaker operates in a scene of one, and always has done. As GB, or Gifted & Blessed, he's presented a perpetually individual take on soul-soaked electronics, very loosely aligned with the beat scene flair of his Californian co-habitants but with a synth-rich focus which is more electro minded. As The Abstract Eye, the electro leaning becomes even more apparent, not least on his still-golden 2011 EP Cool Warm Divine EP. Past drops for Eglo and more recently DMNSN XKNWN have been but sporadic additions to this laid back but dazzlingly brilliant project.

Given the intermittent nature of his releases, it feels like a genuine occasion that The Abstract Eye re-emerges, this time on Volcov's always on point Neroli label. The Italian broken beat and neo-soul outpost is a perfect home for Reyes-Whittaker's heartfelt wave flex, as he teases ascendant arpeggios around crooked drum machines with a live, hands-on flavour that feels genuine and expressive. Quite simply, The Abstract Eye has the funk, not least on the stunning, sun-baked 'Back In Balance (Equilibrium)'. This is electronic music as a message of hope, a celebration of life and the perfect interface between human heart and circuit board sonics.
OW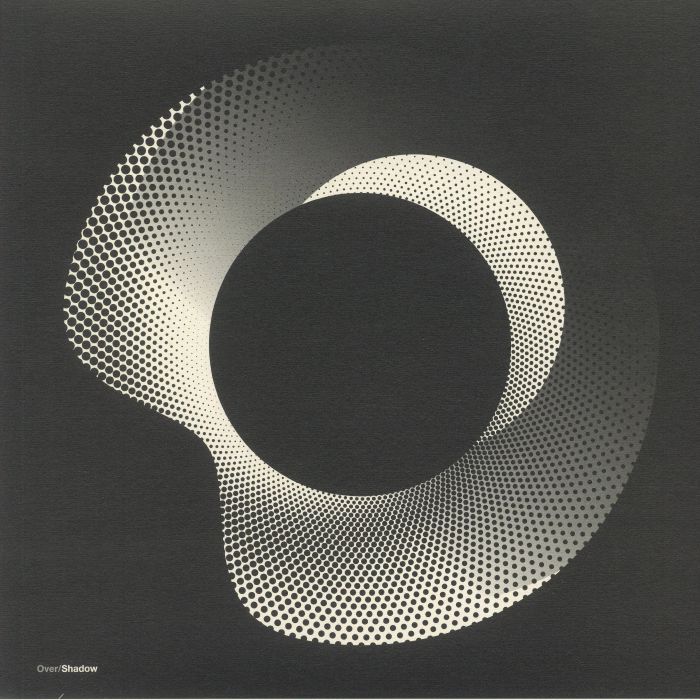 Blame – Lift Off (Over/Shadow)
After a fair amount of murmurings online, in 2020 legendary hardcore, jungle and drum & bass stable Moving Shadow returned to the fold in a shiny new guise. Over/Shadow is so named to signify this is not a case of just rolling out some tired re-hashes of a seminal thread in UK music history, but rather a wholly new venture that will be judged on its own merit. That said, it's also clearly not an abandonment of what came before, seeing as they came in heavy with a long lost deep cut from Blame's archives. It's little wonder initial pressings sold out incredibly quickly, but contravening the sharks, now's your chance to cop this essential slice of soul-stirring D&B.

Blame, aka Conrad Shafie, is synonymous with the likes of Good Looking, Metalheadz, Moving Shadow, and his own 720 Degrees. On a long and winding journey through the scene since the early 90s, he's touched on a fair few styles, but this 12" captures the best of his melodious but mean sound. An early mix of 'Lift Me Off' can be heard on a vintage LTJ Bukem set from 97, which should tell you all you need to know about both the vibe and the quality of the music. 'Star Traveller' is arguably even better, driven by plush vibes and a sleek double bass hook, sounding utterly smooth and completely unplaceable in time, like all the best music. Forget the whys and wherefores and let the music take you.
OW

Black Market Brass – Omega (Colemine)
Reach inside the heart of Minneapolis-based collective Black Market Brass and you'll find classic 70s West African sounds. We're talking deep funk, polyrhythmic drumming, a full brass section, multiple percussionists and twin guitars. Their new single 'Omega' proves that the band also possess more than enough originality and verve to inject fresh twists into their iconic vibes. Over a thudding, slow groove, brass slips and slides, percussion rattles and slithers and guitars shimmer, all in deceptively simple, hypnotic style.

There's also a subtle dub edge to this track, and some frankly beautiful playing. Flip-side Maraka builds nicely from crashing, circling percussion to an infectious Afro-beat rhythm, which lilts and sways with a good deal of swagger and strength. What impresses most with Black Market Brass is the group's ability to keep you hooked, with subtle touches and a good level of variety in their compositions. Their tight, muscular playing is equally matched by their suppleness and creativity. Expect racing, bouncing beats, striking stabs of brass, intertwining lead-lines and dancing feet.
CW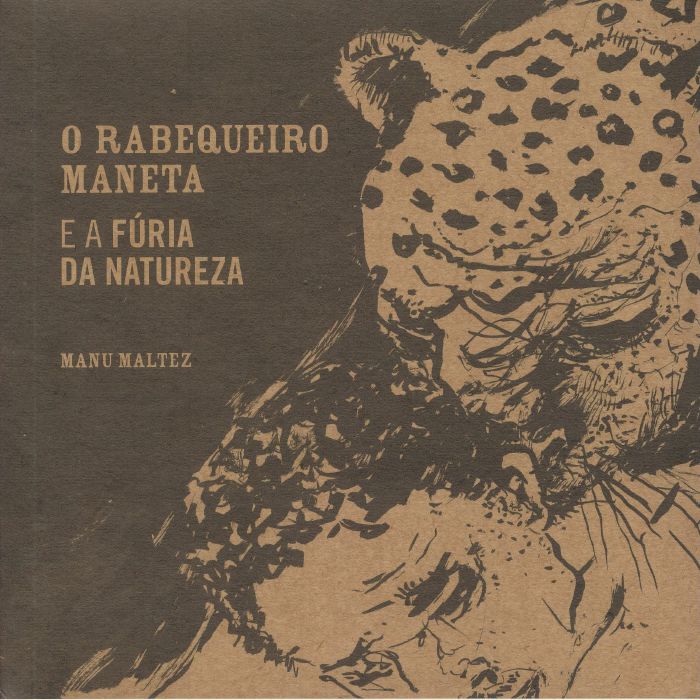 Manu Maltez – Rabequeiro Maneta E A Furia Da Natureza (Goma Gringa)
A treat for fans of adventurous Brazilian music. Manu Maltez is something of a Renaissance man, having carved out successful careers as a designer, engraver, writer, film-maker and composer. It's the last that matters here, of course, though one suspects an identifiable spirit flows through all of Maltez's work. This double 7" makes for a fascinating listen. It speaks much that two of Maltez's stated inspirations are John Cage and Paul Klee. Opener Vuco Vuco lays down the template – an arresting mix of flowing Brazilian beats and mercurial melodies with atonal elements and abrasive corners. Clattering hand percussion and shuffling rhythms come together organically with harsh strings, jazzy guitars and unexpected bursts of noise. There are some beautiful harmonised vocals present. Witness the track Furia Da Natureza, where intertwined voices shimmer through clouds of breathy harmonics, hyperactive strings and intoxicating rhythms.

Throughout the set as a whole, it's a wonder how seamlessly Maltez blends swaying South American cadences with an experimental edge. Fans of Caetano Veloso, Sérgio Mendez, David Byrne and Os Mutantes will delight in this accessible yet quirky set of songs.
CW

PRZ – Red Material (Hilltown Disco)
Coming back with a ninth release under Hilltown Disco, Israeli DJ and producer, PRZ drops 'Red Material', by far the most intense and bass heavy that the label has released to date. Clearly this record was destined to stay on repeat, no matter where or how loud it's played.
Starting off incredibly pulsating, with fast driven beats, the tracks see PRZ nevertheless easing his way through them effortlessly. Displaying heavy bass and melodic techno it's easy to hear his influences within the electro music scene and bring new audiences an insight within the Israeli electronic music culture. Intertwined with beats reminiscent of 80's 808 break beats, and high pitched buzzing loops, it's clear he's also happy to play with this continuous looped effects throughout. With genre bending electro at the helm, PRZ crosses borders with hard techno and undercurrents with influences with drum and bass heard in backing tracks.

Fans of PRZ will be very familiar with his work, however this record has its similarities to the earlier work of American based musicians, Dopplereffekt and Drexciya, with its continuous loops and breakbeat electronic motions. As such, it's a record that could be recommended to newer listeners and hardcore fans alike.
AY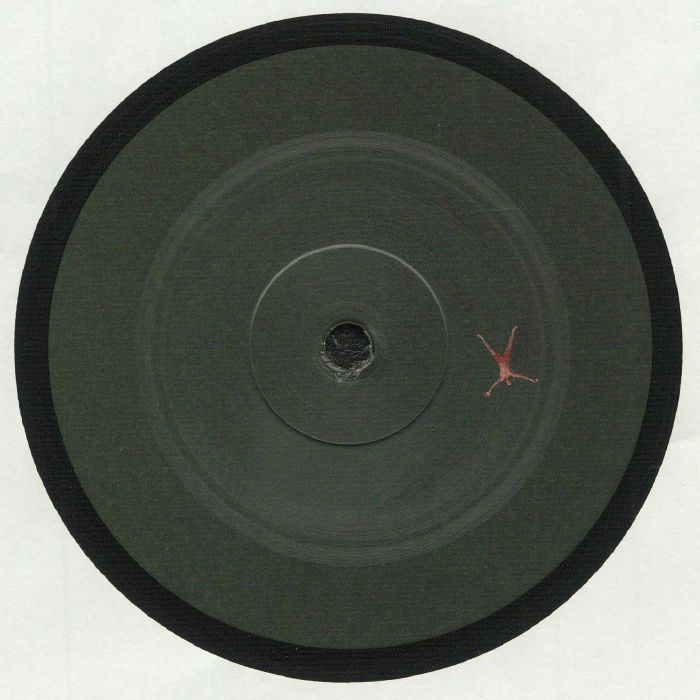 Youandewan – Cola Beach/Dolphin Splash Keyboards EP (Pure Shore)
Youandewan's phenomenal EP Cola Beach/Dolphin Splash Keyboards is currently enjoying a limited edition 12″ repress on his Pure Shores label. The British-born, now Berlin-based producer unleashed this wonderful, deep house 12″ on the world late last year, cementing a well-earned reputation for nostalgic and refreshing grooves. 'Cola Beach' – the EP's first track is one such example of the artist's musical temperament for throwback sounds revived in new contexts. From the rapid, crashing high-hats to a delicate repeated chord motif, this excellent floor-filler is pretty relentless from beginning to end. While both tracks are relatively sweet and upbeat, 'Dolphin Splash Keyboards' is undoubtedly the more unconventional track on the EP. Riddled with off-beat synth stabs, the track deals in all kinds of sounds with Youandewan beautifully maintaining a feeling of weightlessness across the entire cut. True to its name, 'Dolphin Splash Keyboards', splashes about joyfully with plenty of texture to keep your ears interested and always guessing.

It's also worth praising what an amazing job the DJ does in terms of pacing on this EP – a factor which is likely to give it some longevity on the setlists of house DJs everywhere. While his sound design is gorgeous, Youandewan does an equally impressive job pacing both tracks; each of them draws you in ever so gradually that the EP takes on a meditative quality – some deep house you can think to. On the whole, Youandewan carves out a lively and bubbly journey across both tracks, one which gives you a look into the DJ's saccharine, aquatic world, and one which you'll want to make over and over.
JC
This week's reviewers: Patrizio Cavaliere, Josh Clark, Oli Warwick, Chris Wheatley, Jude Iago James, Ava Yusuf