The best new albums this week
The best of the best albums from this week's releases
ALBUM OF THE WEEK

girl in red – if i could make it go quiet (AWAL)
Take a look on YouTube and you'll find two videos of girl in red's breakout single, 'I Wanna Be Your Girlfriend', that display the early breadth of Marie Ulven's musical ambition. The first, recorded live at End Of The Road festival in 2019, sees Ulven and a dressed-down male band tear through a scrappy, grungey version that ends with Ulven badgering the crowd to form a mosh pit which she then leaps right into. The second, recorded at the P3 awards ceremony in Norway the year before, reveals that she already had the evolved live version in the back of her mind – the eight strong, gender-mixed band, all in red, standing in rows of four at the sides of the stage, deliver a streamlined, cult-like performance that feels like Arcade Fire meets Polyphonic Spree. When Ulven jumps into the crowd this time, the video caption simply reads: "*EPIC GUITAR SOLO*".
So fans of the hazy midsummer indie pop of girl in red's first two EPs, 'Chapter 1' and 'Chapter 2', felt they knew that was coming from girl in red's debut album – a polished, more expansive version of what had come before, something that early singles 'Midnight Love' and 'Rue' appeared to support. The former takes Ulven's late night acoustic introspection and recasts it in what feels like a very expensive neon tunnel of electronic studio production, while the latter combines an initial lightness of touch with a production for the chorus that suddenly fires the song into the fuel-injected, almost pneumatic realm of fellow Scandinavians Denniz Pop and Max Martin. There's a moment where the song strips back to Ulven and her guitar and then – boom – erupts into Pop/Martin overdrive that feels like Ulven walking through the smoke in Stars In Their Eyes. Tonight (and forever), Matthew, I will be transformed.
All of which felt fine – the songs were the same at their core, it was simply the presentation that had developed. But then came 'Serotonin', produced by Finneas, and suddenly all bets were off. This is Ulven heading determinedly into the supercharged world of Finneas and sister Billie Eilish, the song slamming hyper-compressed squelches and drops alongside a chorus that melts *EPIC GUITAR SOLO* into chrome and platinum. For a moment, the thought occurs that this could simply be an experiment on Finneas's part – try out a technique for indie pop-to-worldwide smash alchemy before taking the findings back to HQ – but apparently the production impetus came from Ulven and Norwegian indie producer Mattias Tellez, and 'Serotonin' turns out to be Finneas's sole credit on the album.
So this is what girl in red is now. Except, of course, it isn't entirely – not yet anyway. Fittingly for an artist so clearly on the cusp of a brand new chapter, 'if i could make it go quiet' is a transitional album, and oddly one that seems to regress as it goes on. After opener 'Serotonin' presses the big red detonate button, 'Did You Come' offers the best example of retooling that driving Arcade Fire style for global conquest. But the next song, 'Body And Mind', goes deep into the dark belly of the pop beast with a track that sounds like Britney circa 'Womanizer' and 'hornylovesickmess' is The Fear arriving three albums early, Ulven as a lonely star in a hotel room, trapped by the burgeoning stardom she's so clearly chasing, singing "Down at Times Square in the rain/There's a billboard with my face", like it's all gone horribly wrong. This, lest we forget is Ulven's debut album, not her umpteenth album meltdown. "I guess that's what I'm turning into," she sighs. "Oh fuck."
But then she gets past that onto 'Midnight Love' and 'You Stupid Bitch', which marries soaring guitar pop to a funny, smart twist on unrequited love – "You stupid bitch, oh can't you see/The perfect one for you is me". Then after 'Rue', '.' rediscovers the shimmer of the earlier material (and is that a title a point or a full stop, and if the latter what's it putting a full stop at the end of?), and 'I'll Call You Mine' is the second-best example of the old style filtered through the new production. If this sounds like a jumble, it's because the album is patently a document of a work in progress, as is Ulven herself, an emotional mixture of sounds and ambitions, of bold leaps and insecurities, and somehow this openness is what makes it all work. For better or worse, you're going on the journey with her.
Lyrically, 'if i could make it go quiet' is less joyous than the Chapter EPs. In terms of her sexuality, there's nothing here to match the celebratory statements of 'Girls', 'I Wanna Be Your Girlfriend' and 'Two Queens In A King Sized Bed', with the songs instead turning inwards. 'Serotonin' and 'Rue' deal with mental health – "I hate the way my brain is wired/I can't trust my mind it's such a liar", Ulven sings on the latter – and the anxiety of 'hornylovesickmess' spills over into the brooding 'Apartment 402' – "All my fears combined/Taught me to run and hide" – and '.', which feels both dazzled and terrified by what's happening to her, one of the album's most luxurious melodies accompanying the words "Honey, I'm not doing so well".
Where does this all leave us? With a snapshot of an artist in transition, an album that cherishes its indie pop roots but has far grander ambitions while worrying about what those ambitions might bring. What will girl in red sound like after this? Settling with the new style or onwards to Britney? Probably the best answer is the final song, 'It Would Feel Like This', which seems to unravel all of the jumble, straighten out the creative chaos, and provide a 1 minute 21 second glimpse of bullet-proof symphonic hyper pop brilliance. Immersed in the moment and thinking several albums ahead – sounds like Marie Ulven is heading in the right direction.
IW

Teenage Fanclub — Endless Arcade (Merge)
In 1989, Teenage Fanclub arrived at a small Glasgow studio to record the group's debut LP, A Catholic Education. What emerged was a rough but heady concoction of screeching guitars, jammed harmonies and a fierce but effortless melodicism that not only shone a beacon as a clear forerunner to the US grunge scene but also marked the young band out as sure-fire future hitmakers.
It's widely acknowledged the sound of the group's formative years leaned more towards vintage Neil Young than that of the Byrds or Big Star namechecks that later followed. Thirty years down the line we now find the Fannies offering up a gorgeous broth of its inspirations – everything that has been the very essence of this band these last few decades comes to the fore in this wondrous new album.
Reinvigorated in recent years, with Dave McGowan switching to bass in the wake of Gerry Love's 2018 departure, and folk-pop cosmotron Euros Childs joining full-time to cover keys. Love's absence means songwriting duties on this record, the band's 10th studio album proper, is now a 50/50 affair between Norman Blake and Raymond McGinley.
Album opener, 'Home', a Blake composition of epic proportion kicks in with dazed guitars that underpins an almost motoric 4/4. It levies a spacey feel and as it plays out with a four-minute instrumental jam of guitars and Childs' unconventional tinkering, demonstrates a group most comfortable with each other's musicianship and ideas.
Worked up before the onset of the pandemic, this is a collection of songs that despite chiming with our current collective experience, seems to point to something more personal for the band. From the McGinley penned title track and 'Everything is Falling Apart' via Blake's 'Warm Embrace' or 'Living With You', it attests more to the truth of advancing years and of self-reflection.
Endless Arcade is a formidable comeback, from flower-power choruses to raucous solos, it shows a band back at full promise. Everything flows indeed!
APC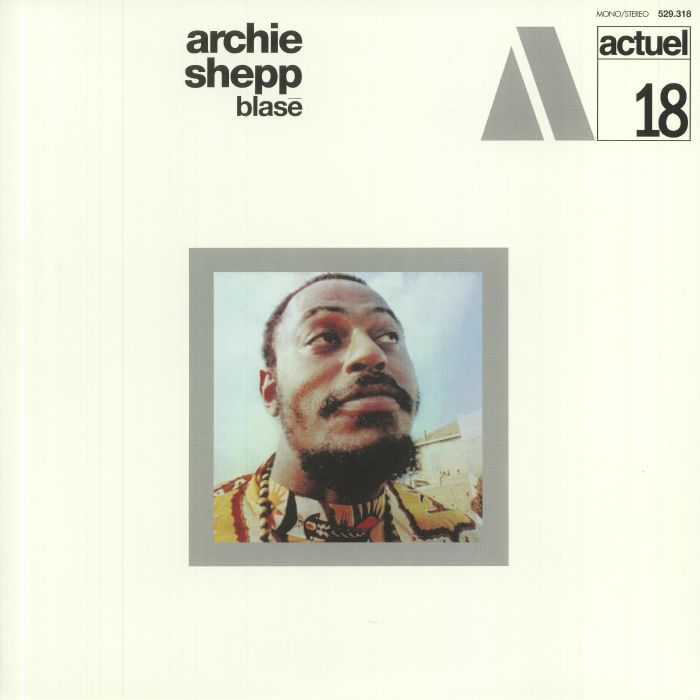 Archie Shep – Blase (BYG)
Originally released in 1969 by French Label BYG Actuel, Archie Shepp's Blasé is a timeless classic that avant-garde jazz listeners either already love, or are yet to come across. It was the makings of jazz improvisation that managed to melt into the mainstream, and blend the international approval of blues music to the commercial masses. Blasé kicks off in true American Southern style, with shrill harmonicas paving the way for Archie to come in with his tenor saxophone. With the vocals offered by the distinguished artist and poet, Jeanne Lee, and backed by an outstanding band which included Dave Burrell, Lester Bowie and Philly Joe Jones, Blase continues on into a slow and deliberate show of technique unique to Shepp and showcased his talent to the fullest. As the record continues, expect tempo changes with elegant melodic notes and soulful music to reign within.

From the ballad 'Sophisticated Lady', made famous by fellow pioneer, Duke Ellington and a beautifully poised rendition of Nana Mouskouri's 'There is A Balm in Gilead', Shepp makes these tracks his own and delivers them with fantastic ease, before causing a ruckus once more to end with his energetically charged 'Touareg'. Made at the height of his career, Shepp used this as an opportunity to explore genres of music, such as spiritual and African jazz, that he could implement in his music style. Unafraid to try something new, Shepp was an innovator at using the jazz sound and instruments for storytelling or simply tune into improvisations, and this album was the start of a long history of him continuing to do this. This special limited edition is one that is just as unique as Shepp himself, and although only a few copies are in play, it is one that many avant-garde jazz fanatics should consider adding to their collections.
AY

Life Without Buildings – Any Other City (Tugboat)
Another reissue, another chance to look back fondly on a (modern) classic. With newfound popularity after being used as mimeable background music for TikTokkers, Life Without Buildings' 'Any Other City' has become hot a point of interest for cult music fans – and not just those interested in how obscure Scottish band music spreads over the internet.
As with most of its younger fanbase, we discovered this album through TikTok (love it or hate it), and now have it on repeat not for its memeability or algorithmic virality, but for its inherent musical qualities. 'The Leanover' is by far the album's most infectious cut, having been the TikTokkers' choice, and is the most well-known track. But does it matter that one song steals the limelight? All ten display Sue Tompkins' free-dissociative vocals and Robert Johnston's twang-guitar flair, and none sacrifice that sunsoaked, nostalgic, yet upbeat indie mood. And that's a mood more difficult to achieve than you'd think. Our favourite introductory cut – the second track 'Let's Get Out' – swoops straight in, with its crisp drum highs, driving chords and vocal "ting tings" evoking the feeling of cycling in open air. But the air here is more biting, crisper than the sunlight might suggest.
There are points where we don't know what Thompson is saying, or the words might contain half-meanings, half-coinages. It's all backed up by the same kind of guitar that one might expect from a midwestern emo song – say, on the track 'Philip' – but the male whine and drawl is swapped, as ever, for bursty female vocals. 'Envoys' also goes for a nostalgic mood, and is a contender for the follow-up lead single of choice, in all its crossrhythmic, flashing beauty. 'Daylighting' is arguably the most moody cut, and contrasts its subject matter and title for a sun-setting feel. It's got the most off-key lyrics, and marks a change from the album's mostly boundless, jokey optimism. The whole thing is much more elaborate than what you might expect from a 'joke' band.
JIJ

Vytisva / La'Shaour – Uzkalbejimai (RAMU)
Magic is an overlooked aspect of Lithuania's folk history. After World War Two, the collection and research of magic spells in Lithuania almost completely lost its momentum in local popular culture due to persection, despite its long, slow-cooking cultivation over the previous century.
London-based producers VytisVA and La'Shaour now lead the charge in the mission to revive the the importance of Lithuanian spells. Approaching the issue from a sonic corner, they present three, heads-down-eyes-closed chug originals, along with a remix from S Gytis, to produce a potent series of resurrection incantations – 'Uzkalbejimai' – for all to witness and perceive.
'Žemės Gėrybė' is the EP's intro, plying unto us a heady dose of rainforest plod. With its all-encompassing pump kick and marimba, this track could easily accompany the act of drinking slightly too much Amanita sap, or cleansing one's crystals in the sunlight that filters through the jungle's canopy. The follow-up, 'Gabi', continues its predecessor's vibe, spreading apart overabundant Hosta leaves to reveal a deeper grotto. The latter half of this track reveals an incredibly deep reese bass that dissociates far beyond psyche-scaping elysium, clearing the surrounding shrubbery for the incantation we are about to utter.

We commence our incantation on 'Jaunas Mėnuli', whose low, present chords reveal the first slice of magic energy beginning to creep throughout the area. It permeates the grotto's tree roots and grasses, all rippling and blue. It builds slowly to something that overpowers the senses, alternatively-tuned arpeggiations and electron cyclotron harmonics forming a healing sonic balm, informed both by the natural area and the conjunction of the spheres beyond.
S Gytis' remix of the track, by contrast, skulks in the aftermath and the comedown, and is a dubbed-out reflection on the now-blessed area at night. A magical release, bringing back what was once lost.
JIJ

Nuron / Fugue – Likemind 06 (Likemind)
As the last few remaining undisturbed pockets of techno history get liberated from second hand captivity, we're no closer to fully understanding the mythology behind Likemind Records. The small handful of releases left a looming impression, echoing the spellbinding spirit of B12, Stasis and ART and collaborating with all the relevant parties. Nuron was one of the flagship artists from the label, who was never spotted anywhere else and never released any more music following Likemind's hiatus in 1996.

Rumours abound Nuron, real name Nurmad Jusat, went to Malaysia and became a racing driver. That works for us. More importantly, following some welcome new material in the past year on De:tuned, Jusat has graced us with a faithful reissue of his classic Nuron and Fugue material from the Likemind archives. This is truly stunning electronica, steeped in the processes and grainy finish of the era, but expressing so much through the heartfelt composition and tender sound design of those synth lines. 'Eau Rouge' is heart-melting in its sincerity, but it's also completely visionary in its role as a techno production. There's a unique magic around this brief sub-sub-genre of techno, and Nuron's music is amongst the best that was ever made.
OW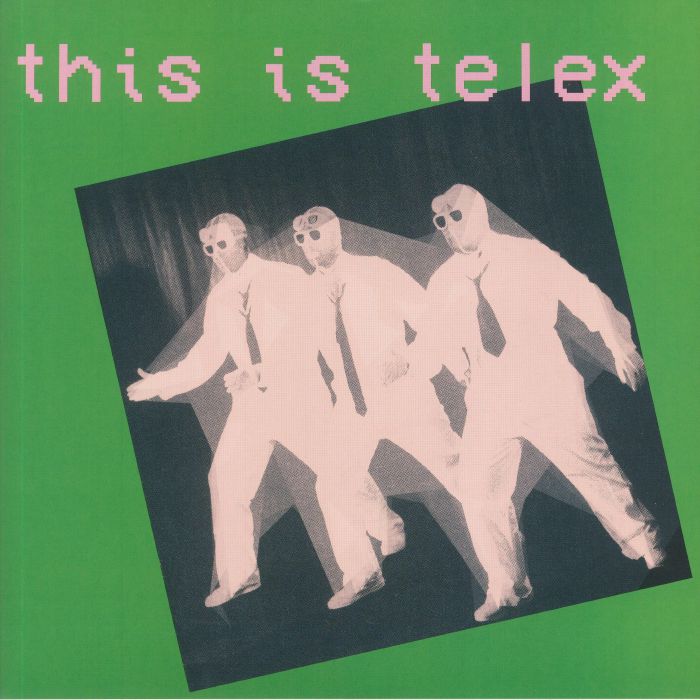 Telex – This Is Telex (Mute)
The sad passing of Marc Moulin in 2008 turned one of the most enduring stories in European synth pop into a musical legend. Telex, first formed in 1978, didn't just set precedents for Belgian electronic sounds at the time, the three piece's work continued to paint vivid pictures of a colourful, strangely human yet heavily syncopated sonic world until retirement. One foot in the robotics of imagined futures, another in the brightly hued, emotionally extroverted human present.

With heart-on-sleeve harmonies and a giddy bounce often the band's most memorable signatures, this new 14-track compilation of singles reflects how eternally enjoyable Telex's approach was, and still is. The joy of tracking synth lines and stabbed effects on 'L'amour toujours', the stepping, sample-heavy chug of 'Beautiful Life', or the head rush retro-future dancefloor of 'Moskow Diskow' all reflect immense vision of where we might end up musically. Perhaps what's more impressive, though, is the levels of musicality present in each idea, which while clearly connected through DNA here form a nostalgic collection of real stylistic breadth, spanning the strange, wavy Casio carnival of 'La Bamba' to the post-punk accents of 'The Number One Song In Heaven'.
MH

CROATIAN AMOR /VARG2TM – Body of Content (Posh Isolation)
On the fourth instalment of their 'Body Of' series – following 'Body Of Water', 'Body Of Carbon' and the rare 'Body Of Lila' – Danish electronic titans Croatian Amor and Varg²™ now present 'Body Of Content'. With stark pinks and pastels encroaching the senses in a flurried synaesthesia, and with additional production by Exploited Body, it's by far the most enthralling statement in the series so far.
All tracks are the product of remote email exchanges between Varg, Croatian Amor and a slew of collaborating artists. Be it the exposition on 'Tears Take Forever' with NikkiH2OP of KhalilH2OP fame, or 'Fluffy' with experimental producer and crooner LYZZA, all tracks on 'Body Of Content' feature a vocalist against a backdrop of chromic pads and largely trap-influenced beats. Many of the tunes draw influence from the recent soundcloud-centric wave of emo rap, if not opting for apocalyptic reggaeton on 'Number's Stumbling', or eschewing beats entirely for vocaloid sound-constructs, as on 'Rats'.
Our favourite track has to be 'No Stars Above Before Like A Million', which, besides its obvious appeal as a lead trap cut, is a masterclass in effecting vocals just enough to tease semantic meaning, while obscuring the rest behind a veil of autotune and glitch. And we cannot forget 'For Us', which features the vocalist Jeuru and cellist-producer CTM, and is the deepest of the joyous lot. Expect a gut-wrenching, varied listen of no-conceptronic sundries.
JIJ

Dego – The Negative Positive (2000 Black)

Does Dennis McFarlane ever sleep? The man known as Dego just keeps the real stuff coming, whether he's collaborating with Matt Lord or Kaidi Thatham or just doing it on his own. It's not easy to hit that sweet spot between your signature style and a consistent freshness, but how could music this musical ever sound repetitive? Just to make sure we're paying attention, the new Dego album opens up on a footwork-esque flex that will snap your head around quick sharp. 'Stained With The Tears On Their Faces' even features some cheeky 303 blips, all garnished with the sweetest chords. This palette continues through to 'Is It The Whole Truth', and yet the vibe switches down a gear to midtempo broken beat without missing a beat.

This is a full, widescreen album experience which peaks around some perfectly realised vocal tracks – Nadine Charles sounding angelic on 'This Is A Message To You', Obebewa striking gold on 'What's Good For You', and Samii taking it sweet and deep through the key changes on 'Recovered Memories'. But whether with vocals or not, there's so much expressed in the music. The natural uplift of Kaidi Thatham's flute on 'She Is Virgo', the knotty funk of 'What's An Inferiority Complex', the next level boogie flex of 'The Disclaimer' – every single note, hit, chord sounds pristine and full of feeling. A knockout record, from start to finish.
OW

Tapes – Sauna Research (Research)
Re-enter the mysterious yet ever-playful artist Tapes, whose mixes and low-key releases for the likes of EM and Good Morning rarely fail to ensconce nor entrance. This week, Tapes makes their 7" debut for Melbourne-based label Research Records, delivering an unctious, split selection of dub muzak suitable for any steam-room, sanarium, or solarium.
It's a new scope-out for Tapes' moods in digi-dub, which until now have yet to explore this kind of loungey fusion. 'Sauna Research' feels like a hybrid, not quite determinate over its footing in dub or library music. Inspired by Amedeo Tomassi's compositions for Biologia Marina, both cuts are as sultry, steamy, and profusely sweaty as a skinned mango on a hotplate. The A-side 'Sauna Research' is the star, operating in a shoulder-swaying 135-ish BPM, and pitting call-and-response lull chords against soft tape noise. The track's lead G-funk whistle pops out conspicuously in the centre of the mix, dominating playfully and naïvely. It recalls the absent responsibility of videogames in childhood, sounding the like a better version of the kind of music you'd hear when visiting the virtual shopping mall in Pokémon Platinum, or stroking your labradors in Nintendogs.

By the time we reach the B 'Aquarium Trousers', we've become sidekicks on Tapes' sonic quest, finding solace and peace in hold music. With the track operating almost entirely in the midrange, it really wouldn't sound out of place as something you might hear emanating down the phone line from a beaten-up Cisco CallManager unit made in 2002. This track could be the most peaceful and endearingly neutral track in existence; the only trace of drama or tension is heard around the halfway mark, at which point a tripletty staccato rhythm cuts up the mix, reminding us Tapes is still operating in somewhat of a soundsystem-oriented sonic mode. Veg out.
JIJ

This week's reviewers: Martin Hewitt, Ava Yusuf, Jude Iago James, Oli Warwick, Ian Watson, AP Childs.