Actress, Hot Chip and Ricardo Villalobos remix Para One's new album Machines of Loving Grace
Actress, Hot Chip and Ricardo Villalobos all line up to remix Para One's new album Machines of Loving Grace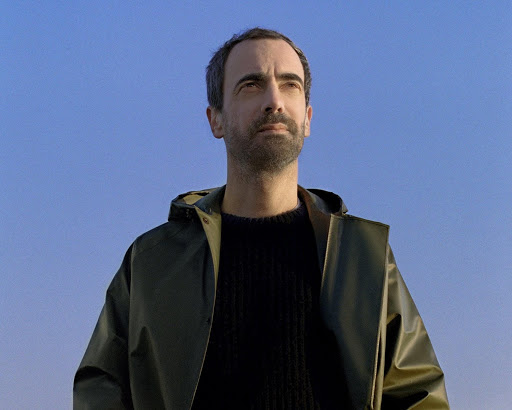 Para One aka French music producer and film director Jean-Baptise de Laubier (pictured) has enlisted Actress, Hot Chip and Ricardo Villalobos to remix tracks from forthcoming album Machines of Loving Grace.
Released on Animal63 and preceded by lead single and music video 'Shin Sekai', the album will be accompanied by three separate EPs – 'Shin Sekai', 'Alpes' and the post-LP release 'Sundial' – with remixes by Actress, Hot Chip, Alva Noto, Call Super, Ricardo Villalobos and more.
Para One is known for his LPs Club (2014) and Passion (2012), as well as a string of soundtracks for film director Celine Sciamma for her fims 'Portrait of a 'Lady on Fire', 'Girlhood', 'Tomboy' and 'Water Lillies'. He has also remixed a plethora of electronic pop acts including Daft Punk, Dua Lipa, Justice and Teki Latex.
'Machines of Loving Grace' is the first part of his new multidisciplinary trilogy, 'SPECTRE', which will also come with a film, 'Sanity, Madness & the Family, also directed by the artist, as well as a planned live AV show, 'Operation of the Machine'.
A deeply cosmopolitan album, Machines of Loving Grace draws on an array of influences including endlessly-rewatched Japanese anime soundtracks, Indonesian gamelan, Bulgarian singers, Steve Reich and Detroit techno. Its making was also facilitated by several trips to Bali, Japan, and Bulgaria, where Para One met with various musical groups. One such group was the Suar Agung Group, who play jegog, a particular form of gamelan, which led to the recording of the track 'Silicon Jungle'.
On these trips abroad, the artist describes letting go of relying solely on electronic instruments. "I really come from electronic textures and I own it. For the first time, I tried my hand at acoustics, with real instruments. This is a difficult mix to dose out. It's like a ridge line you have to be able to tread."