Cross? We're furious! – Justice send cease-and-desist order to Bieber
Justice send cease-and-desist order to Justin Bieber over copycat graphic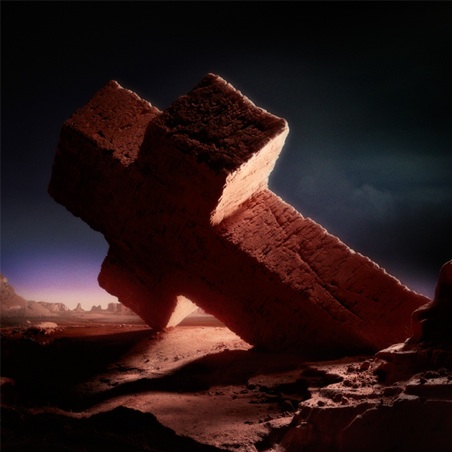 French complextro duo Gaspard Augé and Xavier de Rosnay, together known as Justice, have sent a legal complaint to Justin Bieber's management team, claiming that the singer did not seek permission to use their trademark logo.
Initially, when Justin Bieber announced the title and cover artwork for his new album, 'Justice', the French electronic label Ed Banger Records – who have released much of Justice's music – mocked its similarity to their logo.
Specifically, the graphic, which features the word 'Justice' with a stylised letter T in the shape of a cross, appeared to be a carbon copy of Pedro Winter aka Ed Banger's original sketch for the band's logo.
According to Justice's management team, Bieber's team had contacted them previously to discuss a logo with the duo's graphic designer. They told SPIN: "Bieber's team emailed us in May of 2020… We tried to set up a call between Bieber's team and our designer, but the call was never completed and the conversation ended there. No one ever mentioned an album called Justice or a logo that says Justice. The first time we saw anything about it was the announcement."
Justice have now sent a legal cease-and-desist letter to Bieber's team over the artwork. In the letter, the symbolic 'T' is known simply as the 'Mark', which the band trademarked alongside its own font in 2008.
The letter states: "Your use of the Mark is illegal. You have You have not received permission from Justice to utilize the Mark. Moreover, Bieber's work is in no way affiliated with, supported by, or sponsored by Justice. Such use of the mark is not only illegal, but likely to deceive and confuse costumers."
Bieber's use of the Mark is particularly problematic for the duo because both acts' primary market is the United States.