Behringer BCR32 is a rebooted BCR2000 with built-in sequencer
The brand has partnered with ZAQ Audio to include the third-party firmware as a standard feature.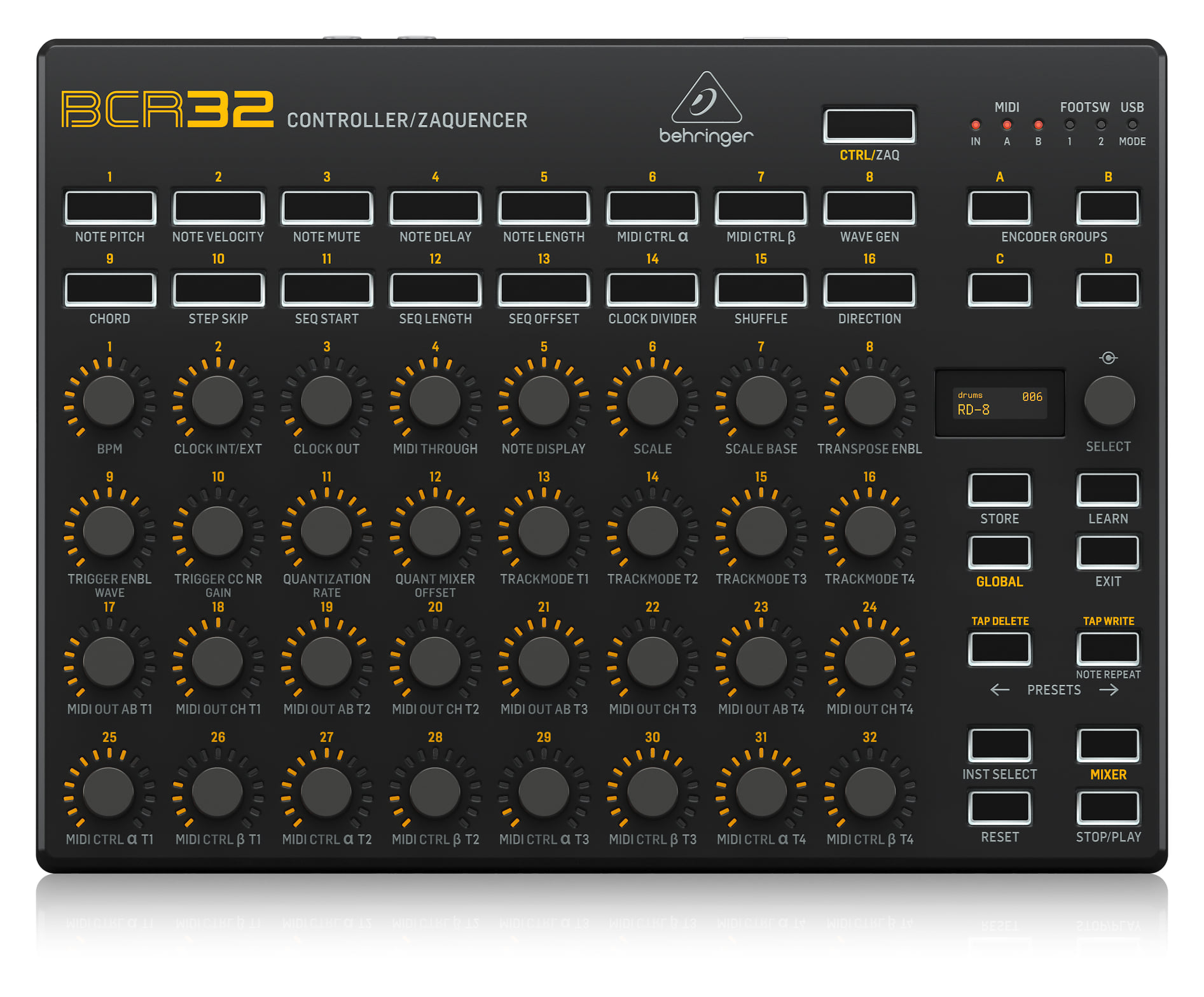 Behringer have announced a new MIDI  and CV/gate controller with built-in sequencer. The BCR32 is the successor to the BCR2000, released 15 years ago. Not only was the BCR2000 popular as an affordable MIDI controller for hardware and software, it also found unexpected success as a sequencer thanks to the unofficial Zaquencer firmware by ZAQ Audio. Behringer have teamed up with ZAQ Audio to include the Zaquencer firmware as standard in the BCR32.
The BCR32's specs include:
 Universal USB/MIDI controller for triggering audio clips, MIDI events or any MIDI equipment
Highly-acclaimed Zaquencer from ZAQ Audio for unmatched sequencer performance
Compatible with popular DAWs or other music production software
32 multi-purpose encoders for custom assignment of parameters
20 programmable buttons, assignable as note on/off, control and program change, MMC and system exclusive data
32-step, 4-track Zaquencer featuring mono/polyphonic drum and note tracks
4 CV/Gate and Sync connectors for controlling synthesizers, drum machines and other equipment
The Behringer BCR32 will be available some time this year, with UK RRP expected to be around £110. Scroll down for an introduction to the Zaquencer firmware.