This week's best new singles
Your guide to the best new 45s around, brought to you by Juno's reviews team….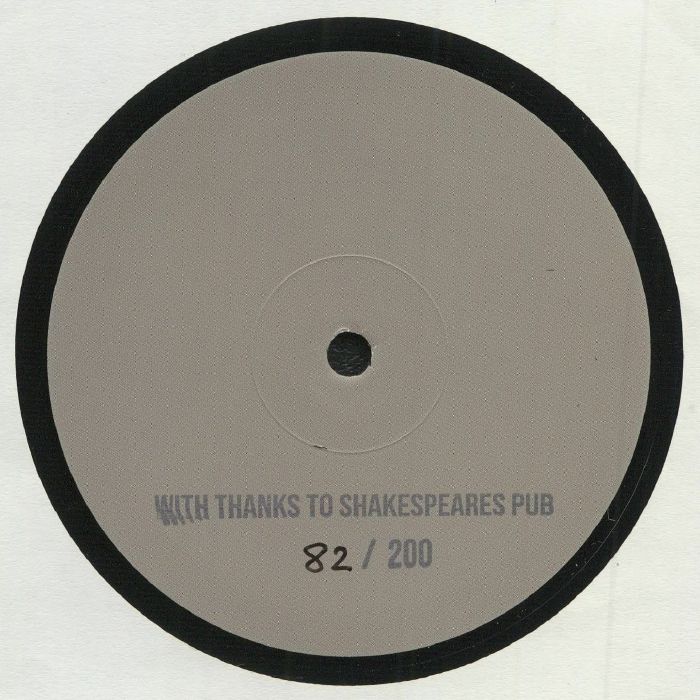 SINGLE OF THE WEEK
Porter Brook – Groundwork 02 (Groundwork)
Those with their ears to the ground in the UK techno landscape may have picked up on the dynamic bassweight ructions of Porter Brook when he debuted on Groundwork last year. It would have been easy to miss the limited-press 12", released just as the young producer otherwise known as Sheffield-resident Peter Murch was finishing school. You'll be lucky to find a copy of that record now, but it made enough of an impact to see Murch invited to release on emergent digital label Electroménager out of Stüttgart.
It's early days for Porter Brook, but the quality and intricacy of production on this second Groundwork 12" cements the notion he's an artist to keep tabs on. You can sense the unique spirit of the Steel City imbuing his productions with an ineffable quality that draws you in close – subtly teetering between gritty, metal-clad fortitude and warm, heady dub sonics within a vitally modernist framework. This is resolutely 21st Century techno that aligns with the sizable crop of soundsystem minded UK techno, but these tracks mark themselves out.
From the gas clouds of ambience that fill the far end of the mix to the sonic interplay between pin-prick beats and clangourous percussive hits, there's a maturity to the sound design and aesthetic choices in these tracks that left me surprised to discover Murch was a young producer making his first moves in the scene. But more than any other elements, it's the low end that really makes these tracks special – a full-bodied roundness that posits bass as a healing property rather than an instrument of brutality. It all makes sense when you learn Sheffield maverick, bleep pioneer and soundsystem scientist Rob Gordon was responsible for the mastering, bringing the best out of Murch's impeccable productions and injecting a warmth that cries out for a rig that can respond in kind.
OW

Low End Activist – Engineers Origins (Low End Activism)
If we were to tell you that jungle is making a comeback, you might be tempted to think we meant the music it pretty quickly morphed into, and indeed has stayed pretty steadily as, drum & bass. But no, we're hearing more and more of the old stuff being reinvented and repurposed, music influenced by releases on Reinforced and other semiotic forerunners of the d&b empire. As modern d&b gets more and more regular, so some producers have taken to the energy and relative chaos of its predecessor – the rhythmic splintering, the rushing pads and synths and two headed beast of darkside terror and pure smiley euphoria. Low End Activist – or Larry Edgar Anderson if you prefer – is a name you might have seen popping up here and there, most notably putting in an appearance with grime MC Flowdan on the increasingly essential Seagrave label with the dubby, dirty and distorted 'Game Theory'.
We're promised this new series on LEA's eponymous label will feature some notable vocal team ups too but the three tracks he's chosen to launch are, give or take the odd sampled note from a wailing diva, instrumental affairs that do owe a lot to the aesthetics of the very early 90s. Opening workout 'Engineers Origins' is soaked in reverb and echo, a panther-like three note bassline emerging from the gloom to stalk you before the beats arrive, switching restlessly and relentlessly back and forth from a variety of finely honed drum sources. Its mood is full of foreboding and menace, aided by heaps of space, it's a great opener – a proper tension builder that seems to ask as many questions as it answers. 'Look Up' is sleeker but equally atmospheric, while closing track 'Probability 1' is slightly slower than the traditional 160bpm, like a few of those early jungle classics were (see 'Dead Dred' by Dead Dred or Elizabeth Troy's 'Greater Love'). The rough cut breaks bring early Dillinja or Full Cycle productions to mind, only married with some wonderful high end frequency shenanigans that owe a debt to no-one. Top end music.
BW
Spor / Alix Perez / Icicle / SpectraSoul – Shuriken Series Vol. 6 (Shogun Audio)

Shogun Audio keeps up its feudal Japan-themed black label series with its sixth instalment, another V/A compilation featuring a star-studded cast. This is a special remix edition, featuring four of the label's most popular remixes that, until now, have not seen the light of day beyond exclusive DJ playouts or compilation releases. Shogun Audio, run by Ed Keeley aka. DJ Friction, has been at the forefront of cutting-edge drum n' bass for over 15 years, putting out music by the likes of Noisia, Break and Commix.
Driving home how special this release is, 'Shuriken Series Vol. 6' is pressed to "majestic" purple vinyl, and is limited to only a few hundred copies. It continues the series' vivid colour choices of pinks, reds and oranges.
The number of heavyweight names on this compilation is stunning, including Spor, dBridge, Calyx & Teebee, Calibre, and Icicle. The A1, Calyx & Teebee's remix of Spor's classic 'Aztec', is a melodic, burgeoning neuro take on the Mesoamerican-styled original, providing feel-good clarity and complexity in a way only the duo can deliver.
Calibre follows up on the A2, providing a clear-headed, liquid take on Alix Perez & SpectraSoul's 'Forsaken'. Featured singer Peven Everett's croonings barely ooze through the mix, revealing an emotive underbelly behind a layer of breaksy foliage.
The B-side is much dirtier. Phace offers up his remix of Icicle & SP:MC's 'Dreadnought', mixing extra crunch and gritty mouth sounds into the duo's roller. It is Ivy Lab's remix of SpectraSoul & dBridge's 'Glimpse', however, which gives the record closure. dBridge's vocals are given an extra chorus-like dimension, and compared to the original track, the whole thing shimmers with a techier sheen, while a new, syncopated synth melody phases in and out.
JIJ

Centry / Manasseh – Foot Pedal Dub (Partial Records)

Veteran dub collaborators Centry and Manasseh have returned to Partial Records on their new single 'Foot Pedal Dub'. Centry, aka. Dougie Conscious – owner of the Conscious Sounds label and studio – is a prolific producer, releasing various 7"s under the moniker since 1990. Nick Manasseh, producer and recording engineer at The Yard, has been going since 1997, originally collaborating with Centry on his first single 'Last Call'.
Despite '97 being Manasseh's debut, 'Foot Pedal Dub' was originally recorded in 1991-1992, and has only now been released. At the time, the dubplate received heavy play on the Jah Tubby's soundsystem, handed down to and operated by the legendary dub producer Aba Shanti who tastefully selected the track on a regular basis.
Offbeat brass is a staple of the single, an infectious three-note trumpet melody weaving in and out of every track. Muted dub sirens wail to harken the intro to 'Foot Pedal', followed by one-off piano apparitions and knocky phased-out drums making up the track's body. 'Basement Dub' is like the skeletal back-alley version of the previous track, a dubwise husk of its sibling. Tension is upped on the similarly never-heard-before B-side 'Old King Cole' and its complementary dub, spookier tracks which drown the three-note trumpet in an endless, dissociative delay.
JIJ
Ray Hurley – Diggin In The Crates Vol 1 (Fresh Milk)
While it's probably true to say that Ray Hurley is not a household name – we certainly didn't see him, in the new year's honours list – those who know and understand the roots of UK garage will know he's a big part of the foundations of this now worldwide scene, a scene that went on to spawn grime and dubstep as well as launch numerous pop careers. This six track selection of oldies but very much goldies from the proverbial crate certainly hark back to the days when UKG was a close to relation to the US sounds of Roy Davis Jr, with just a hint of the throbbing sub-basslines of jungle and drum & bass introduced to set it apart. Hurley's own Klunk dub version of 'Your Love', for instance, still maintains a four-to-the-floor thump, as does opener 'Ride The Storm'.

Elsewhere though, the skippy, choppy beats that typified early UKG are in full hypnotic flow. 'Be Dirty' – a fine sentiment, we have to agree – featuring the vocals of Simone sent into the sampler and then echo chamber, is probably the best thing here, irrepressible and flirty, spaciously arranged and a joy to behold. Maximum value for money, what with six vintage whoppers contained on the one piece of vinyl, and maximum respect due to this not exactly unsung but certainly sometimes underappreciated hero of the underground..
BW
Hiroaki Izuka – Reflect (MORD)
A titan of minimal techno hailing from Hokkaido, Japan, Iizuka has been releasing dance music since 2000. His output consists mostly of 12"s for overseas labels including Coda Records and THEM.
Occasionally, techno artists somehow achieve an effect of euphoria by using the most provocative and confusing combination of sounds available. Placed into the poem's context – a pacified rumination on warfare – the EP presents exactly this kind of paradoxical mood. Calm catacylsm. Serene shock. Eight cuts of what might be described as ambient industrial techno; tracks like 'Cycle' and '80017A' certainly achieve this duality of peace and madness.
Frenetic and skittish, but undercut by some beautifully modelled synth chimes, the track 'Strum' stands out. These bulbous sounds dot about the track's mix like self-replicating balloons, reaching a climax at around the five-minute mark before ducking away again. 'Rise and Fall' follows, a monstrous mid-set big room piece with enough wallop and clunk to energise a football stadium. Tracks with this kind of ambition need relief; we close with 'Vapour', a wisplike reflection of Iizuka's ambient right brain.
JIJ

Killing Joke – Turn To Red 2020 (reissue) (Killing Joke)
There always were two sides to the Killing Joke phenomenon and this re-issued, remastered double pack of 'Turn To Red' versions concentrates very much on the dub heavy end of the highly influential post-punks' formidable sound. Not that there's anything too reverential about the four workouts here – Jaz Coleman and co certainly aren't trying to recreate the sounds of Lee Perry etc, more using them as a springboard for their own apocalyptic vision of the sound. Coleman's vocals remain punky and insurrectionary, even in this alternate context of delays and manipulated echo, and across the four versions the choppy guitar of Geordie – more a percussive instrument than one of melody – is another element that marks it out from mere homage.
The real revelation for anyone who isn't totally hooked into every different mix they released back at the start of the 80s is final track 'Almost Red', which is dominated by a throbbing, almost disco sequencer rendered radioactive and distressed while the rest of the sonics swirl around it. Essential building blocks for everything from The Orb to The Bug and beyond, unless you're In the know already it comes very much under the 'must hear' banner.
BW

King Tone – Victims of da Street (Hip Hop Enterprise)
If you like your hip-hop with a tough edge and plenty of swagger, then this is for you. King Tone – sometimes AKA Alamo – was born Wilfredo Nunez in Providence, Rhode Island and got hooked on rhyming back in the old skool days of N.W.A, Public Enemy and EPMD. These two underexposed classics date back to before the days he formed Point Blank (later known as 100proof), created as it was towards the end of the 90s with production partner Lenny Grace AKA AFTAMAF at the helm.
It's 100% streetwise New York rap that those who loved the Wu-Tang's raw beginnings will surely find easy to take to their hearts, flip tune 'Rhyme and Punishment' rolling around a piano-led, DJ Premier-style joint, the A side 'Victims of da Streets' coming a little more eerie and stripped back, leaving plenty of room for the violent but graceful lines of Tone to work their magic. Limited to 250 copies, this run of 7" inches will surely be snapped up sharpish, so get on the case quick.
BW

This week's reviewers: Oli Warwick, Jude Iago James, Ben Willmott