Big Up! Pan Amsterdam on Sleaford Mods' Jason Williamson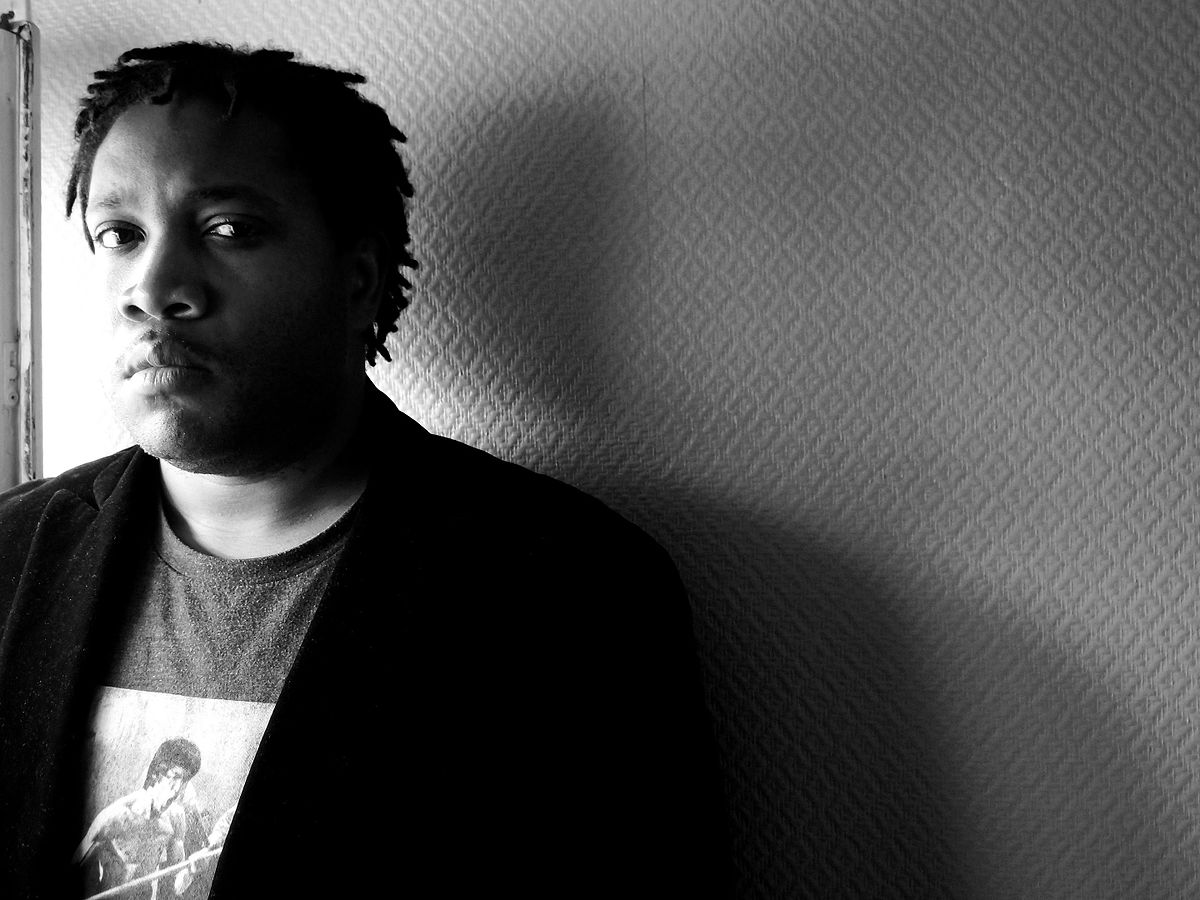 Pan Amsterdam bigs up Jason Williamson of Sleaford Mods.
"I met Jason through a BBC World Service interview in which I was to host featuring Iggy Pop, Anna Calvi, and Jason.
My first impression was there is more musically to this guy then what we currently know him for. And, Sleaford Mods is brilliant. So I wanted to pull this out of him in the interview. It was a personal intrigue because I tend to move around a lot genre-wise, myself. Once I found out through the interview about his love for hip-hop and R&B, and that he even tried these genres out as an outfit, I knew I had to work with him. I'm sure in the porn industry, one doesn't walk up to the other sex model and try to get their info for further liaisons away from the initial shoot. Well that's how awkward it is to talk to artists after an interview and try to get their info for future projects. At least that's how awkward it was for me. Not tactful at all.
So I went up to Jason and grabbed my super jacked up phone and asked for his email. The screen on my phone at the time was shattered and I had a hard time navigating it to 'add contacts'. But before it got too awkward he took out his phone and asked for my info. To my surprise, he actually contacted me back. Then he brought to my attention that one of his homies already sent me some beats and that I never responded. This was a very busy time for me because I was in two of Iggy Pop's bands and about to launch the album Free, with him that I wrote and produced a great deal of. So I wasn't listening to beats really. Just wasn't in that Pan Am head. Come to find out his homie was Jimi Goodwin (Doves) and the guy had sent me a folder worth of beats a while back. I finally took a day to listen to them. I was beyond shocked. The cinematic but almost lo-fi approach to his work. Amazing. I chose the 'Hannibal Lecture' beat because of the intro. Ellington and Strayhorn's 'Perfume Suite-Strange Feeling'. Who starts a beat like that? And then it took me a minute to figure out the form of the beat and it had this clever thing going on. Dark but brilliant. Very self-aware. A piece within itself. So I decided that's the one that Jason and I should deal on. And I was amazed at how it came out. Punk and hip-hop were scenes happening around the same time in NYC. That essence is what I think Jimi, Jason and myself captured."