Korg announce new Opsix FM synth
The new synth is based on a prototype keyboard Korg showed earlier this year.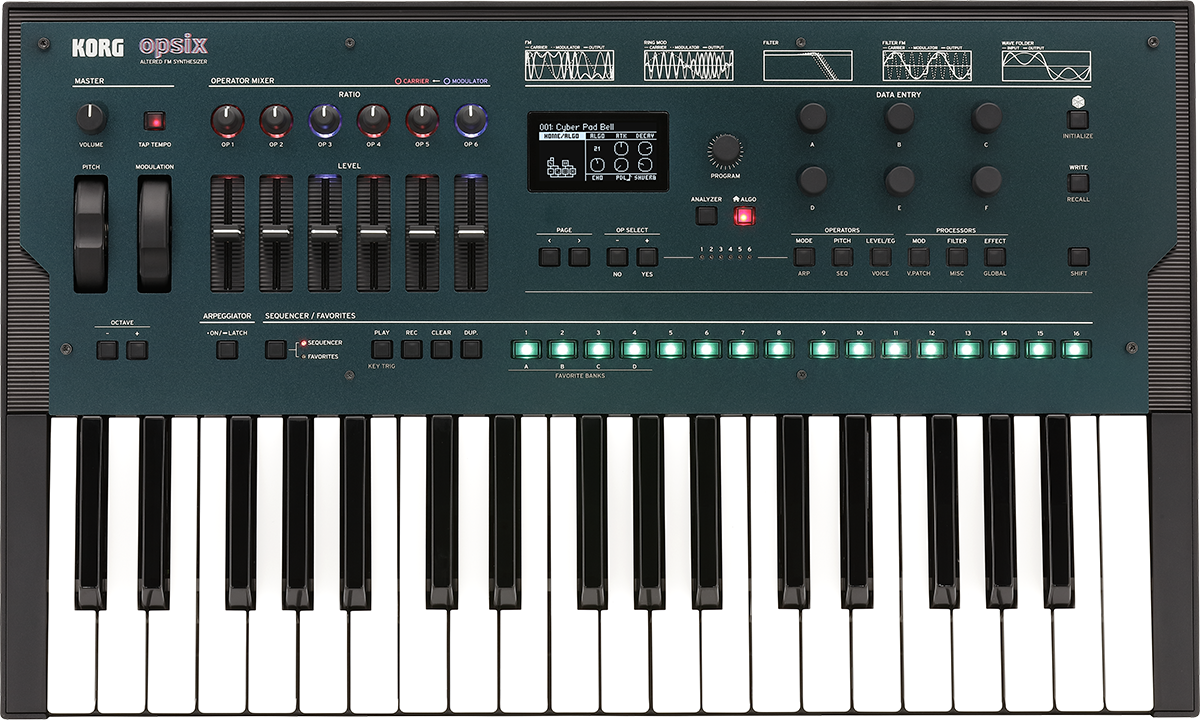 Korg have unveiled their latest synth offering. The Opsix is a six-operator FM (frequency modulation) synth with a 37-key keyboard, hands-on editing and eleven filter modes, including versions based on vintage Korg synths. You can see and hear it in action below.
FM synthesis is still best known as the approach behind Yamaha's hugely successful DX synth range of the 1980s, but Korg haven't just imitated the old-school technology with the Opsix.
Korg say that their Altered FM approach "takes you light years beyond classic FM" thanks to 32 voices of polyphony, five modulation types, a user algorithm mode, multiple filter models 1 "logue"-style 16-step note and motion sequencing, effects for days, a 12-point modulation matrix, and much more.
The Korg Opsix will be available in December, priced at £699. Scroll down to hear more.