CPU Records – Beyond The Binary
Label founder Chris Smith discusses how Central Processing Unit is continuing Sheffield's strong electronic music heritage. 
In 1996, a young Warp Records decided to launch a club night called Blech. At the time you could say there was a general consensus that the UK label's identity was fixed as an entity for heads-down, stony faced dance music nerds. In Rob Young's book, Warp: Labels Unlimited, Mira Calix is quoted saying, "people were taking it all very seriously, and not actually the music, but the image of Warp, this image of serious geeky kids." Blech became a way to show the IDM-centred label's more playful side, using brightly coloured bill posters of saucer-eyed children surrounded by Japanese characters. While Warp weren't strangers to using colour in the artwork for their releases in this early period, their art direction had never been as technicolour and lively until Blech. The party was integral to Sheffield's nightlife at the time and later found its way to London, with Boards of Canada and Autechre amongst its bookings.
Held in one of the University of Sheffield's back rooms, among the Blech regulars, was Chris Smith – who some years later would go on to found electro-focused label Central Processing Unit. Reflecting on Blech's personal impact, Smith tells me, "back then I didn't realise how lucky I was to be surrounded by amazing clubs with such a vibrant scene." Ever since he started DJing in the early-'90s, Smith has always had a vested interest in the Warp legacy and points out, "one of my all-time favourite albums is Elektroworld by Elecktroids."
Growing up in Sheffield, Smith would regularly visit the label's physical store, with Warp the institution heavily influencing his musical taste and flair for design. Twelve years after Warp's decampment to London in 2000, which left a significant hole in Sheffield's underground dance music scene, Smith founded CPU. Smith reveals, however, the thinking behind CPU came well before that. "For a long time, I'd felt there was talent that wasn't getting the attention it deserved," he begins, "and I often thought about setting up my own label but didn't know where to start."
A meeting with Human Studio – a design-led creative agency that has worked with MTV, Channel 4 and the Arts Council of England – became the "catalyst" to finally set up CPU. Smith was already a long-time fan of the agency's work, having already worked with them on a rebranding job for a former workplace. When that job had finished, Smith told Human that he was looking to set up a record label and a new professional relationship between the two began to blossom. With Human Studio providing artistic direction, graphic design was the first thing to be taken into consideration. Instead of having different artwork for every record, each release comes with a unique 8-bit binary catalogue number centred in CPU's logo. With a possible 256 catalogue numbers ranging from 00000000 to 11111111, On an aesthetic level, the binary values are the only thing that distinguishes each release, and as Smith admits, "it's quite brutal saying to artists 'you can't put any artwork on your release, you get assigned a number and wait."
When it came to naming the label itself, Smith started scouring Wikipedia for words that were associated with technology, programming languages, science and areas within that field. Finally, he settled on naming it after the most vital part of a computer, the Central Processing Unit, which corresponded with the binary cataloguing of the label's artwork; one of a CPU's functions is to compound binary numerical values. Smith's home listening naturally leaned towards Boards of Canada, Rephlex Records and IDM labels, which was the direction he originally envisioned for CPU. "I always thought it would be more Autechre-esque," Smith says. There are flashes of the unpredictable gurgle of IDM within some of CPU's releases but the label has become much more informed by electro. As a DJ that loves the sounds of Detroit, Smith felt it was important that any contribution CPU makes can sit alongside the legends of such genres while holding its own, and in turn an underrated CPU has since become one of the most cherished hubs for electro in the past few years alongside the likes of Shipwrec and Tabernacle.
Smith further clarifies that the early demos and releases he was receiving lay firmly within electro. As the demos in that particular style multiplied, Smith started to research deeper into what the genre had to offer and discovered a wealth of new artists. "I'm an electronic music fan above all and you'll hear plenty of techno, braindance and IDM tracks scattered throughout the CPU catalogue," Smith clarifies. Having already released as many records this year than all of 2015, CPU has reached new heights in 2016 with output ranging from Annie Hall's bold IDM-flecked electro to the frantic sounds of Chris Roman's 214 alias.
"I hope the quality of the music speaks louder than me," Smith says, happy that CPU's records are being picked up by higher profile DJs. How Smith's relationship with the producers on his label has developed, Smith insists, remains organic. "Artists recommend other artists," he says, with a key relationship being formed through core CPU producer Monolith. It was through Dave (Monolith) that Smith was directed towards Microlith – a new artist hailing from Malta who made his debut on CPU.
Real name Rhys Celeste, Microlith has provided the label with an array of tracks in the last two years. Making his debut in 2015, Hello 307 meshed angelic pulses with jacking rhythms ready for when the dancefloor is winding down. He then released an EP titled Dance With Me, which was shortly followed with his first full-length album on CPU under the same name. Comprised of 12 tracks, Dance With Me is packed with vibrant, celestial and tense electro that's mellow yet hopeful. The shimmering textures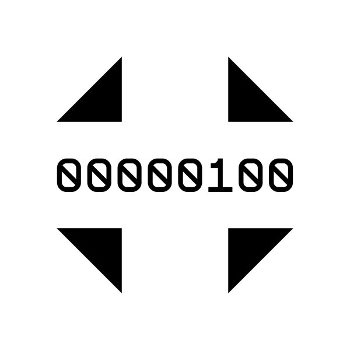 of the record and distantly melancholic air are akin to the atmosphere of a production that could soundtrack a film's final credit sequence. A lot of the music in Central Processing Unit's discography does have a cinematic quality to it – there's often a crispness and sheen to productions on the label, with rough edges sanded down and shaped into circular, fluid movements of sound.
In 2007, before Smith established CPU, he was running the all-encompassing electronic music radio station Future Music FM. A year into running Central Processing Unit, he handed the radio station over to Mike Samaras so he could put all of his energies into running CPU. Samaras had by-and-large come from a design and videography background, working for the likes of Fabric and Tate Britain, before he took over Future Music FM. It's a switch up that paid off for Smith, as the label has expanded considerably, featuring long-time producers like Mrs Jynx, Annie Hall and DMX Krew.
Smith has also set up a CPU sub-label, Computer Club, with Nick Bax from Human Studio. "Computer Club is more experimental, perhaps what I originally envisioned for CPU," Smith explains, which also doubles as an irregular Sheffield club night. Its most recent location was the Raynor Lounge at University Of Sheffield, the same place Warp's Blech events were held, to which Smith declares: "it was no coincidence."
Computer Club is also home to Yaxu, a producer whose music involves 'live coding', a specific form of coding commonly used during music events that plays with software in real time to produce music or visuals. Yaxu has co-founded two live coding movements, TOPLAP and Algorave. The latter, Algorave, uses systems that are built to create algorithmic music to allow musicians to perform and compose their music as algorithms in a live setting. Furthermore, it's the Computer Club 'Live Coding Device' that Yaxu has invented which plays a huge part in his debut album, Spicule, released on the sub-label in October.
The album will be hosted on the device, which is generated live from code using his handmade software. This means anyone will be able to tamper with the sounds Yaxu has created with the option of editing the code, for remixing purposes, live. To account for the expense of the 100 computers needed to make the record, Yaxu looked to crowd funding – which reached its target – however the label isn't always this code-heavy. There have been four releases on Computer Club so far in its two year existence, varying from the ghost-train techno of Kohei Matsunaga, perhaps best known right now as NHK yx Koyxen, who previously released on Skam in 2011 under his NHKyx variation, to the disjointed, ricocheting sounds of Poborsk.
As we peer into what else lies in the future of CPU, Smith informs me the label is going to switch up the formats it dabbles in. Alongside the 12" vinyl format, they'll also start producing 7″s, with Smith remarking, "get ready for extra electronics in a smaller form." Computer Club nights have also been lined up in both Sheffield and London featuring Mark Fell alongside cellist Okkyung Lee, plus sets from CPU regulars DMX Krew and Cygnus, and the location trajectory of these events follows in the footsteps of Warp's Blech. Watching the label expand and evolve at a rapid rate, you have to wonder if Central Processing Unit could one day grow to become as influential on the city of Sheffield as its '90s predecessor did.
Interview by Aurora Mitchell
CPU Records on Juno
Chris Smith portrait by Shaun Bloodworth