Gang Of Ducks enters Paradisia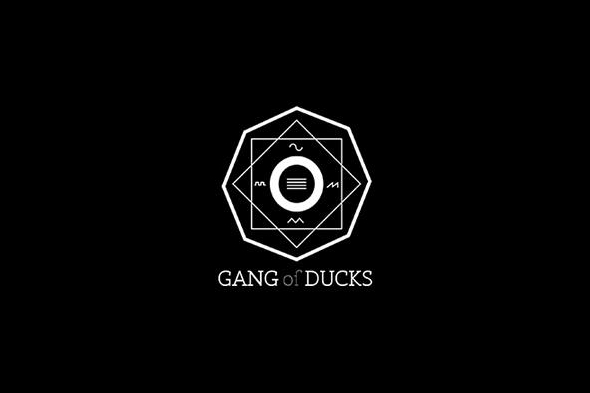 The Italian collective set to release a compilation taking in music from the label's full cast and crew.
It was only a few weeks ago that our editorial noted the lack of activity coming out Turin's (via Berlin) Gang Of Duck's label with the sickly avant sounds of Oddgrad's two-track Propaganda Propaganda EP – a record we likened to the lurid tones and suffocated squeaks of Rashad Becker's Traditional Music Of Notional Species Vol. I. The label has, however, maintained something of a release schedule this year with Dave Saved's five-track EnergyDream EP arriving in May, with the apparent hold up in production now transpiring to be the collection of music from Gang Of Ducks artists to make the label's comprehensive Paradisia compilation which celebrates three years afloat.
We've been covering the label since Detroit act Traag inaugurated Gang Of Ducks with the White Wall EP thanks to a "mulchy video" which surfaced online in 2013. Since then the likes of London-based artists Shape Worship and My Panda Shall Fly to Italy's Vaghe Stelle, with the label's abstract aesthetic further defined by S Olbricht, Haf Haf and XIII's No (The Relative Effect Of Explication) in addition some Ital productions. Music from these aforementioned artists makes its way on to this 12-track Paradisia compilation, alongside contributions from Datashock, Sabla, Quicksails and Oddgrad, which the label writes "aims to reflect the ethos behind Gang of Ducks, offering an eclectic selection from the producers." To sample what's ahead you can stream Datashock's "Tinder Maxi King" compilation opener below.
Gang Of Ducks will release Paradisia by various artists on August 26.
Tracklisting:
1. Datashock – Tinder Maxi King
2. Haf Haf – The Features Of A Disgrace
3. Ital – Call Me
4. XIII – Eocity
5. My Panda Shall Fly – Smiley
6. Traag – Air Effects
7. Oddgrad – Marcella
8. S. Olbricht – Female Motivation VII
9. Sabla – Vibrations
10. Shape Worship – Line3
11. Quicksails – Thrill
Gang Of Ducks on Juno