Juno Plus Podcast 142: Batu
Bristol is the focus once again as the Timedance man shows off his-non dancefloor side in this crucial one-hour session.
As the debut edition of our Dancing Room Only features proved, there is plenty going on in Bristol right now and it's been a city we've looked to profile extensively through our ongoing podcast series. Ekoplekz, Zhou, The Kelly Twins, Hodge and Sophia Loizou are among the Bristol figures to have graced these pages with memorable mixes for the podcast series. Roughly a year since the Juno Plus podcast series last looked to Bristol with a contribution from Rhythmic Theory, the West Country city is the destination once more as Batu steps up with a superb selection.
As Batu, Omar McCutcheon first made waves in 2013 with a quick two-12″ salvo for Pinch's Cold Recordings and Livity Sound's reverse label, Dnuos Ytivil. After some time away from the spotlight, McCutcheon re-emerged with a sense of renewed creative vigour last year landing a powerful trio of Batu records for Hotline, Beneath's Mistry and his own label, Timedance. This latter platform seems like a crucial moment in McCutcheon's development, with Timedance offering him a dedicated place to explore his own "hybrids and mutations of UK techno."
That momentum has grown to encompass irregular Timedance events at various Bristol venues with Pev, Beneath, Objekt and Bake among the guest selectors. We've become ever more impressed by Batu this year, as label head he's sought out Timedance contributions from local talent Lurka and Ploy whilst his own productions have become ever more distinct on records for Dnuos Ytivil, Fringe White and more.
We invited Batu to contribute to our mix series, as ever offering complete freedom as to the style and approach and he submitted a wonderful session of creeping sonics covering classic On-U Sound, Kuedo and the upcoming Ploy on Timedance and gravitates towards more rhythmic matters as the end hones into view. He was also kind enough to answer some questions on the label, creative inspirations outside of music, the tight-knit community in Bristol and Euro 2016.
Hi Omar, how are you doing?
Hey, I'm good thanks, recovering after a busy weekend… Was in London on Friday at Corsica Studios for a Hotline party, then back to Bristol for Ploy and Pangaea at Timedance.
Our thanks to you for doing this mix, where and how was it put together?
It was put together at home, I actually used a DAW for the first half, it's not mixed and I wanted to use a couple of effects (sorry purists!). I did rip a fair few records for it though. Second half was a mixture of records and Serato for a few digital bits..
We gave you a blank canvas in terms of content so what were your intentions?
The idea originally was to showcase music I'm enjoying listening to that you probably wouldnt hear me play in a club. I think it can feel strange for DJs that we only get to present music we like that falls within the constraints of club functionality, aside from the occasional warm up set… Non-dancefloor stuff informs what we make and play in clubs too, its nice to have an opportunity to put something together with that kind of material. Some of the tracks come from quite disparate backgrounds but I think it has a clear focus sonically. Not sure quite how to describe it, but hopefully it all makes sense together.
As I was putting it together the natural arc of it leant itself to play some more techno orientated stuff towards the end, so I guess the first half is more influences and the second is how they manifest themselves in terms of dancefloor selections…
It's been a whirlwind emergence onto the scene for you in the past few years, with Livity, Cold, Hotline and more under your belt. Did you start out with a particular game plan in mind in terms of labels you wanted to release on?
I suppose I did when I was starting out… I can remember buying the first few Livity Sound records and thinking it was a good fit for where I wanted to go. As much in terms of attitude as sonics.. Indebted to the UK, but with a forward thinking, open minded approach to it.
How important has the support from the likes of Pinch and Pev been to your creative development?
I think my writing process is becoming more self-sufficient nowadays. Feedback from friends is still vital but I feel like a get stuck a lot less than I used to…
I've definitely learned a lot from Pinch and Pev though, more to do with their ethos than production techniques. They both have quite a DIY attitude and a distinct vision of what they want to do, that's something I have embraced for sure.
The UK traditions of bass and industrial seem to weigh most heavily in your work. Do you find yourself drawing on other influences as well, and if so where from?
I'm quite into films, they definitely have a big affect on what I'm writing and tend to trigger creativity more than music. I'll watch some films, find some new music and listen to podcasts for a while, then only when I'm really itching to get a tune done I'll try to write something. My writing process is quite sporadic because of this, but I think the interim time is just as important as sitting down and writing a tune.
It seems like you have established a strong, consistent sonic identity – do you think you will be tempted to branch out with any drastically different material in the future?
Probably, I've got some ideas, but I don't necessarily see it as a bad thing to have a slowly evolving sonic identity. I feel pretty confident that everything I've put out has its own merit. But yeah, there is no shortage of areas I'm keen to explore in the future.
How are things going with running Timedance so far?
Pretty great for the most part. I'm really excited about some of the records we've got planned. I feel very fortunate to have such talented friends, and also surprised that bigger labels aren't interested in what they are doing. I'm coming to the realisation more and more that we can push our own agenda and don't need validation from older people/institutions within the scene. It's exciting and empowering.
Beyond the Ploy record that has just been announced, what do you have planned for Timedance in the future?
Another two singles this year all going to plan.. Not giving you any more information than that for now. Next year…¯\_(ツ)_/¯
It seems as though there is a close knit community that has formed between yourself, Bruce, Facta, Beneath, Lurka, Ploy and others – is there much swapping of ideas and tunes going on between all of you?
I live with Bruce and Ploy, so we are all quite aware of what each other are making. It is pretty close knit, we all share tunes and enjoy DJing together. There is definitely some collective evolution in what we are doing at the moment.. We all have our own ideas and processes but we are also listening to what each other are doing and taking influence from that. I think we are in a good place in that sense, there aren't any 'rules', just shared aesthetic tastes… It all makes sense together but isn't too insular, hopefully!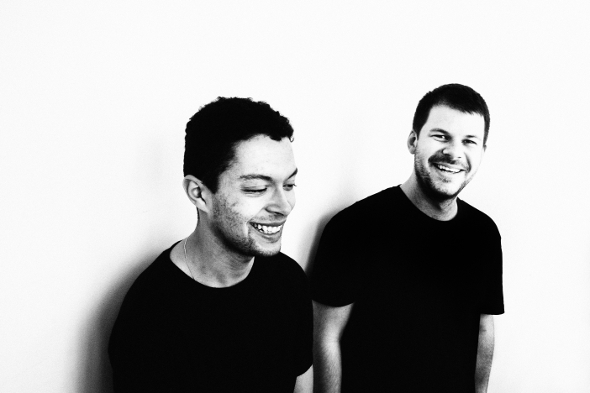 Is there anyone else you are particularly sparring with in the studio or elsewhere?
I'm writing more stuff with Lurka which should see the light of day. Theres a couple of other projects in the works but don't want to say too much for the time being. I'm also looking to get more vegetable growing/beer brewing tips from Pev…
You seem to be very proactive with organising the Timedance events – how have they been going so far? Why is it important to you to be organising these dances as well?
They have been really inspirational actually. Theres been stressful moments without a doubt, but it's became a really key part of what I'm looking to do. Bristol felt devoid of a night representing what the label is about, so there was definitely a gap.
There is a definite feeling of frustration being a DJ and playing nights are badly run… I wanted to tackle that and make a night that DJs were going to enjoy playing… Long sets, good warm up DJs, a good soundsystem and minimal lighting, it makes a massive difference! I'm looking to do more parties and branch it out into different cities, but the quality control needs to stay high.
Lots of people make an effort to come down, and I think theres now a pretty strong group of Bristol regulars who come to most parties. Also got to give a massive shout to the guys who came down from Newcastle for the last one – things like that make it all worth it.
We've noticed from Twitter you've been keenly following Euro 2016, who is your tip to win it?
FINALLY – an interview where I can talk about football! I find it quite hard to look past France… It's exciting that team cohesion is playing such a big role in the sport right now. Wales and Iceland are great examples from this tournament. France seem a good balance of that, but also the home support and match winners.
Tracklisting:
1. Nuno Canavarro – Untitled
2. Midori Takada – Mr. Henri Rousseau's Dream
3. You're Me – Lucidity
4. Systemwide – Ripe Up (Pan American Midnight Sun Remix)
5. Kuedo – Event Tracking Across Populated Terrain
6. Old Apparatus – Untitled [excerpt]
7. Moqaddem Mohammed ben Salem and Ensemble – Third Sqel (Zagora)
8. African Head Charge – Stebeni's Theme
9. Hong Kong Express – Your drink, sir
10. Autechre – mesh cinereaL
11. Ezi Emela – Confam It
12. Ploy – Footprints In Solid Rock
13. E.R.P. – Pith
14. Juan Atkins & Moritz von Oswald present Borderland – 2600
15. O.Xander – Full Spectrum (Juniper's Dub)
16. Jamal Moss – Gherkin 7
17. Alex Coulton – Freefall (Function & Inland Remix)
18. STP – The Fall (T++ Remix)
29. Skee Mask – Panorama
Podcast image courtesy of Alex Digard