Ploy returns with Timedance record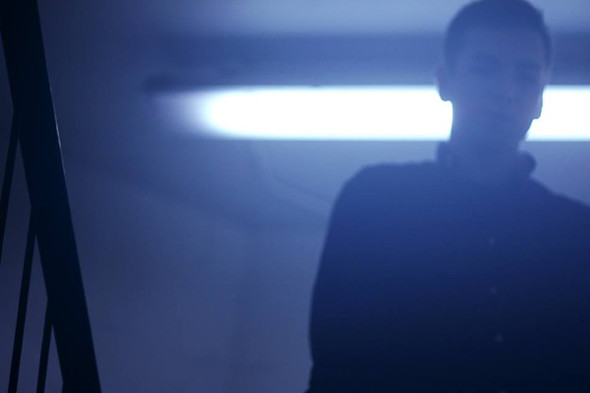 Batu's label gives the emergent Bristol producer his second release.
There was some collective scratching of heads when Ploy first popped up on Hessle Audio last year. Most reliable sources seemed to indicate that this new artist hailed from Bristol, and the Sala One Five 12" certainly placed the producer on the radar pretty swiftly. Since then it's become apparent that Ploy is in fact one Sam Smith, also to be found in the past moonlighting on Brstl, as well as providing the only non-Mosca release on Not So Much, as Samuel. While that project has a more house-orientated sound, the Ploy style is definitely geared towards that ill-defined hybrid realm where techno and dubstep are still grappling with each other in all manner of ways. As is well documented on this site, Timedance represents one of the most exciting propositions for such stylistic wrestling, with boss man Batu's own productions recently bolstered by contributions from Lurka and L.SAE.
Now hitting release number five, Timedance welcomes Smith to the fold with a three-tracker that builds perfectly on the foundations laid out by the aforementioned Hessle release. This is shape-shifting club tackle for dancefloors unbound by generic restraints, which should count for a lot of places these days. Of the jams on offer, we've been given the chance to share A-side pneumatic belter "Iron Lungs" with you, but it's worth noting there are many other shades at work in the hyper-modern Ploy sound on this 12". For now though, get stuck in via the SoundCloud player below and keep a look out on the Timedance bandcamp for the full release dropping in July. Those keen to hear the sounds in the club may well be tempted to head to Bristol for the next Timedance night, which places Ploy alongside Pangaea in the dingy confines of The Island on July 2 – more info on that here.
Timedance will release Iron Lungs by Ploy on July 29.
Tracklisting:
A. Iron Lungs
B1. Number 24
B2. Footprints In Solid Rock
Timedance on Juno
Header image courtesy of Sam Wild