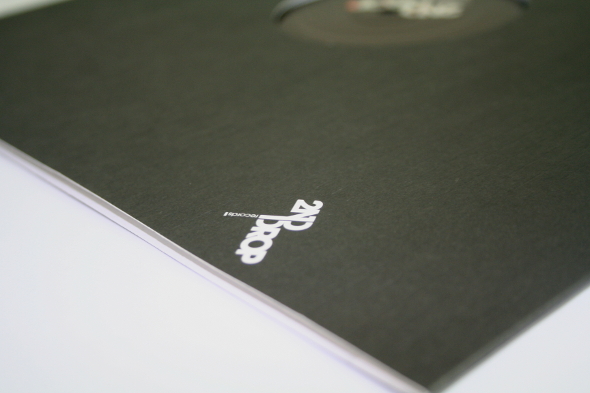 It takes most new producers time to find a unique voice, but not DjRum. From the first release, Felix Manuel's music lacked close comparisons, seasoning UK dance structures – drum and bass, garage, techno – with sounds harvested from a broad spectrum of genres. The result was so successful that it's remarkable so few producers have followed in his footsteps.
To reduce DjRum's music to genre tags is to do it a great disservice. His releases are sleek hybrids, each coiled breakbeat balanced by shots of ambient, dub and even classical. His songs often take the forms of suites, moving between distinct sections with a bewitching dream logic. This lends them a narrative edge, leading to projects like his RA podcast which took the form of a soundtrack to an imaginary film.
Almost all of his releases found a home on London's 2nd Drop, a label which ground to a halt in 2014. They've opened back up to announce three DjRum 12″s over the course of the summer, leading with Forgetting. The tracks take off from where we left DjRum on his Seven Lies album, with fathoms-deep atmospherics and stark, precise drum patterns that hover somewhere between DnB, grime and footwork.
The title track is one of his more patient arrangements, an elegant dirge that trades in sorrowful strings and half-heard vocals. It's impeccably textured, from the ominous synth whir to the crisp pops and clicks that adorn its laconic rhythm. "Induction" is tougher and braver, its aching violin and harp glissandos dropping into a spare, sophisticated drum pattern. This rhythm is one of DjRum's best, sophisticated and muscular, toying with splintered breakbeats and stuttering snares over a threatening bass growl. It sounds like a reflection on rave decades later, both past and future, the vocals ghosted; the drums edges polished to a burnished sheen.
These two tracks are glued together by two emotive miniatures, both sporting delicate piano melodies that again evoke journeys into the psyche, the misty worlds of memory and dream. They're proof of DjRum's holistic approach to each release. Even an EP is as carefully thought-out and sequenced as an album, each track overflowing with transportative atmospheres and mesmerising detail. His music bears cinematic qualities beyond elliptical vocal samples – their emotional scope is luxurious, their ambition symphonic. This is serious music, and there's nothing like it.
Tom Faber
Tracklisting:
A1. Forgetting
A2. Projection
B1. Induction
B2. Forgetting Coda