Pan Sonic bow out with The Return Of The Atom
The pioneering Finnish duo's award-winning soundtrack will come out on Blast First Petite.
As individual artists, Mika Vainio and Ilpo Väisänen are well established in their own right. The veteran staples of the Finnish electronic music scene have been doing fine work since the emergence of their Sähkö collective in the '90s, when they first formed Panasonic in a canny mixture of corporation-baiting and serious, cutting-edge production. Nowadays you can find Vainio collaborating with the likes of Franck Vigroux and Arne Deforce, or more recently producing the soundtrack to Mika Taanila's experimental film Mannerlaatta. Vaisanen meanwhile dropped the excellent Communist Dub on Editions Mego last year. Pan Sonic (as the pair's project name was shortened to under corporate duress) ceased operations some five years ago, but the last fruits of their labours to see the light of day have been tangled up in a web of politics and intrigue by way of the film they were created for.
The Return Of The Atom, or Atomin Paluu to give its Finnish title, is a documentary by Jussi Eerola and the aforementioned Mika Taanila about the first nuclear power plant built after the notorious Chernobyl meltdown in the mid-'80s. Pansonic were tasked with creating the soundtrack, and they did so using only third-party field recordings of the building site as their sound sources. Although the work on the soundtrack was completed in 2011, the film has been caught up in legal implications given the controversial subject matter, but finally made it to a final cut and low-key distribution last year, scoring an award in the process. Meanwhile the soundtrack itself scooped the Best Soundtrack award at the Finnish equivalent of the Oscars, the Jussi Awards.
Next month will see Blast First Petite release an edited album version of the soundtrack on CD and double-vinyl, with the original material worked into a 67-minute album that marks the final document of studio work from Vainio and Vasanen's iconic project (unless of course they decide to reform in the future). Check out the trailer for the film below, and read Ian Maleney's excellent feature on Blast First Petite here.
Blast First will release Atomin Paluu / The Return Of The Atom by Pansonic on July 22.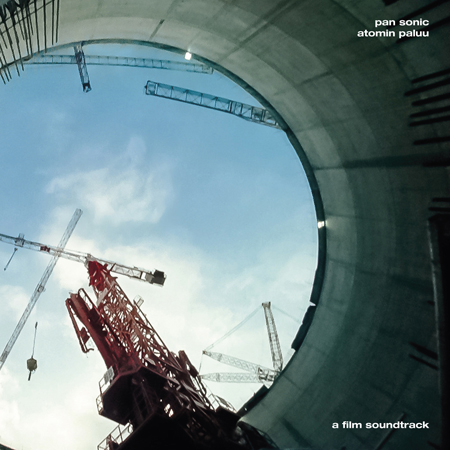 Tracklisting:
1. Atomin Paluu Part 1
2. Atomin Paluu Part 2
3. Atomin Paluu Part 3
4. Atomin Paluu Part 4
5. Atomin Paluu Part 5
6. Atomin Paluu Part 6
7. Atomin Paluu Part 7
8. Atomin Paluu Part 8
9. Atomin Paluu Part 9
10. Atomin Paluu Part 10
11. Atomin Paluu Part 11
12. Atomin Paluu Part 12
Blast First Petite on Juno