Huerco S. – For Those Of You Who Have Never (And Also Those Who Have)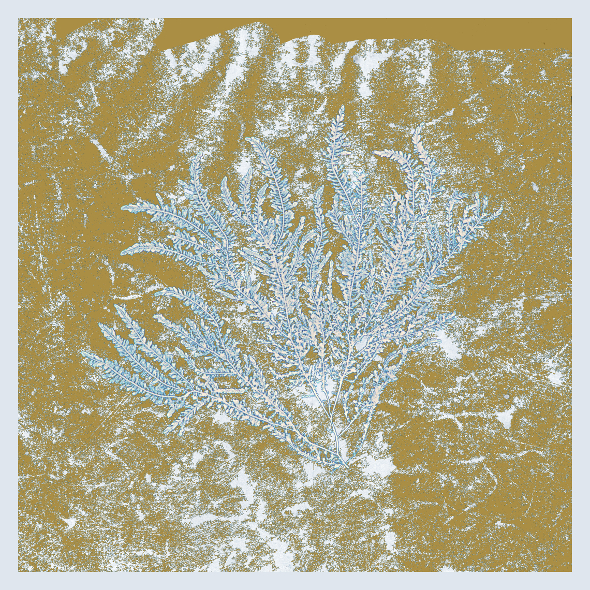 When Brian Leeds first emerged as a producer, his voice was just one of many lumped within the outsider house scene. The atmospheric club abstractions of Huerco S were strikingly emotive but not wholly unique. As the dust settled over the lo-fi scene it was unclear where he would go. Yet where others faltered, Leeds' star rose. As the years passed his style grew more distinctive and defied easy categorisation.
His 2013 debut album, Colonial Patterns, was the first major surprise; a searching, eloquent exploration of America's troubled history that stepped away from the dancefloor to explore ambient, new age and experimental sounds. Since then he has continued to mature, particularly through his ongoing contributions to Anthony Naples' Proibito label under various names. Now with his second album, For Those Of You Who Have Never (And Also Those Who Have), Leeds offers nine near-beatless explorations of misty ambience.
Colonial Patterns excavated the history of a people damaged by acts of violence, both cultural and physical. A current of mysticism remains in Leeds' second album but here it's directed inwards – a psychological, rather than historical exploration. His music always excelled through the delicacy of its textures, but by moving away from the political his music gains a surprising intimacy, like cold fingers on warm skin.
The nine songs are bathed in shifting tides of ambience, illuminated by bright melodies like shafts of light through water. The anxiety of Leeds' previous productions is replaced by serenity. Trance-inducing loops draw attention to the subtlest changes in timbre and texture. "A Sea of Love" swaddles an optimistic motif in thick fog. "Hear Me Out" could accompany meditation, its gentle chimes like an abstracted wine-glass orchestra, resolving hypnotically in its final minutes.
When the melodies emerge more fully from the fog they're not always peaceful. The bewitching chords of "Lifeblood (Naïve Melody)" jangle uneasily, a gritty melody stretched on top which occasionally slides giddily out of place. The album's two shortest tracks are among its best. "Marked For Life" starts abruptly with colourful synths scattered like thrown pebbles, their brightness counterpointed by a pendulum bassline. 'Cubist Camouflage' is stunning, its crystal notes ringing out over brushed snares and a subtle low-end wriggle.
This Huerco S album does not offer itself up easily; track titles are loaded and intriguing, its emotions bared yet elusive. The songs often start and finish abruptly, as if we're privy to only part of a greater whole. Occasionally the tracks can even feel a little baggy, particularly the frayed electronics of 'Kraanvogel'. And yet it's hard not to be seduced by these songs' mesmeric qualities, how they gesture at half-remembered feelings and truths. They sketch the intangible contours of the psyche.
Tom Faber
Tracklisting:
A1. A Sea Of Love
A2. Lifeblood (Naïve Melody)
B1. Hear Me Out
B2. Kraanvogel
C1. On The Embankment
C2. Marked For Life
C3. Cubist Camouflage
D1. Promises of Fertility
D2. The Sacred Dance