Delroy Edwards is Hangin' At The Beach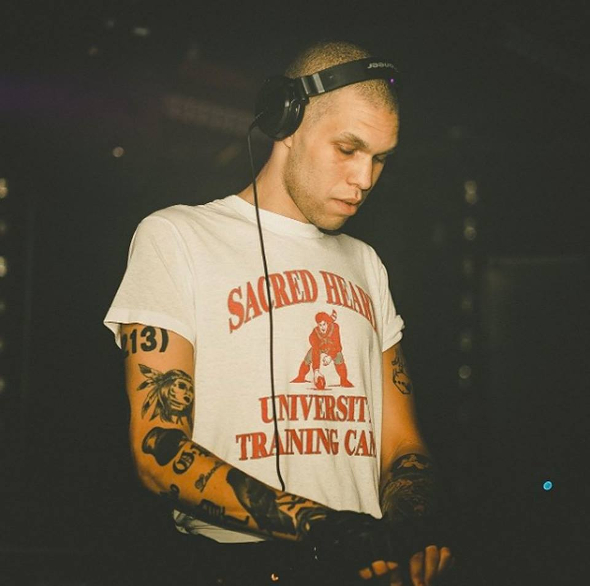 A 30-track album from the producer will arrive on his own L.A. Club Resource label in August.
In the period since Delroy Edwards first emerged with the 4 Club Use Only 12″ on L.I.E.S. back in 2012 the producer has developed into quite the unpredictable figure musically-speaking. The foundation of his L.A. Club Resource label would seem to be the genesis for this, offering a platform for him to put out cassettes of chopped and screwed hip hop, veer off into the realm of pure noise as DJ Punisher and put out archival DJ tools from Chicago House icon Gene Hunt. LACR has become quite the cult label in Europe too, as evidenced by the sheer number of t-shirts bearing their slogan being worn at the 2014 edition of Dekmantel festival.
Just as L.A. Club Resource was getting off the ground, Edwards was tapped for an album of archival material entitled The Teenage Tapes by Conor Thomas' label The Death Of Rave, but the chance to indulge in the East Coast artist's current state of mind will arrive with a debut LP proper. Due in August, Hangin' At The Beach takes shape as a rather hefty 30 track album with RA stating it has the "lo-fi, melodic qualities of hypnagogic pop while quickly shifting between genres such as library music." Set to arrive with the below decidedly lo-res artwork featuring Edwards himself doing his best Carlo Ancelotti impression, you can get an idea of how Hangin' At The Beach sounds via brief album track "Born Rebels" which is streaming below.
L.A. Club Resource will release Hangin' At The Beach by Delroy Edwards on August 4.
Tracklisting:
1. H.A.T.B.
2. My Promise
3. Nervous Breakdown
4. Looking For A Fight
5. Safe Places Pt. 1
6. Trigger Kids Revenge
7. I Love Sloane
8. Wild Animal
9. Bad Behavior
10. Brothers In Arms
11. Tunnel Vision
12. 10th Ave Interlude
13. Moscow Girls
14. Soldier Boy
15. Crime Spree
16. Powerhouse
17. Horsing Around
18. Boiled Blood
19. Born Rebels
20. Surf's Up
21. By Myself
22. The Rocker
23. Trouble Nut
24. Numb Nuts Hymn
25. Empty Pools
26. Safe Places Pt. 2
27. Bixby
28. Ready To Fight
29. Bubble Up
30. Butterflies
Header photo courtesy of Morad Janeb
L.A. Club Resource on Juno