Jeremiah R. enters The Outer Rings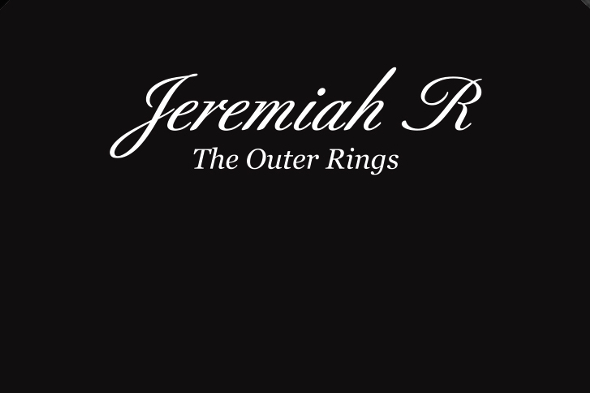 Copenhagen's Kondi Records will release a new mini-album from the perenially busy Dutch producer next month.
You have to marvel at the fact deep electro explorer Jeremiah R. has retained a faceless identity in spite of the swathe of material that has surfaced from his Rotterdam studio in recent years. First appearing back in 2011 with a debut CDr album, The 5th Dimension, via the independent Portland, Oregan label Wil-Ru, Jeremiah R. has latterly gravitated back towards a more familiar constellation of labels with two albums for Tabernacle and singles on Enklav, Organic Analogue (backed by a Heinrich Mueller remix no less) and Den Haag's BAKK. We can add to this a recent clutch of 12″s under the Marvis Dee name as well as the recently announced Jeremiah R LP, Echoes From The Dark Ocean, which is due to arrive imminently.
Perhaps its this combination of classic subaqueous electro and inherent mystery that proves so compelling for labels? Certainly Kondi Records seem charmed by Jeremiah R as news arrives the long-running Danish electro outpost are planning to unleash a new mini-album from the Dutchman. Overseen by former Djax Up Beats producer Ruben Anderson, Kondi has been a Copenhagen-based home for all things electro since 2002 with Dynarec, Rutherford, Gosub and Luke Eargoggle among the artists to have contributed. Jeremiah R. will debut on Kondi with The Outer Rings, a seven track exercise in sleek but melancholic electro the label have likened to James Stinson's classic album as The Other People Place. The title track is apparently an extended take on the same Jeremiah R. production that featured on his aforementioned debut album.
Kondi Records will release The Outer Rings by Jeremiah R. on July 11.
Tracklisting:
A1. Underwater Ambiance
A2. Aquatic Reflexes
A3. Lungfish
A4. Data Cruiser
B1. The Outer Rings
B2. Mirror Meditation
B3. Through A Barrier
Jeremiah R on Juno