Andrea Belfi next up on Latency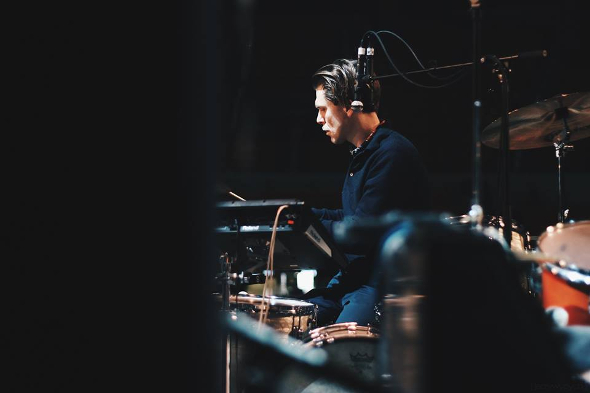 The Parisian label will release a new single from the accomplished drummer and producer.
It's always enjoyable watching the plot thicken with a label that already had an interesting remit. Sidney Gerard and Souleymane Said's Latency label has been impressing us plenty over the past four years, flitting between otherworldly techno from Joey Anderson and Even Tuell through to the more experimental tones of Mura Oka and Madteo, but already 2016 looks set to be a landmark year for the outfit. It was only very recently we were heralding the announcement of a 12" from Australian adventurer Kane Ikin, while previously we had the delights of Nuel to chew on, and so it seems with every signing the ethos of the label gets a little more intriguing and equally unpredictable.
Andrea Belfi is an artist with plenty of heritage behind him, having appeared in a vast swathe of groups from hardcore bands in his native Italy through to a dizzying amount of free jazz and experimental groups in more recent years. Predominantly a drummer but also adept in the field of experimental electronic composition, Belfi's solo catalogue dwarfs all his many collaborative endeavours and includes a couple of outings on noted Australian label Room40. Belfi's roots in percussion shine through on his foreboding new release for Latency, where off-kilter ripples of hand-made drum shapes flit in amongst static interference and eerie harmonious tones.
Cera Persa is made up of two tracks, both weighty in length, that were recorded at the Funkhaus and KMP-ZWEI studios in Berlin. It's another step into curious territory for Latency, where unusual rhythmic patterns seem to be an increasing focus for a label that seemed more concerned with 4/4 focus when it first started out. Due out next month, you can already lose yourself in the sample clips embedded below.
Latency will release Cera Persa by Andrea Belfi in mid-June
Tracklisting:
A1. Cera Persa 1
B1. Cera Persa 2
Latency on Juno