Perfume Advert return to 1080p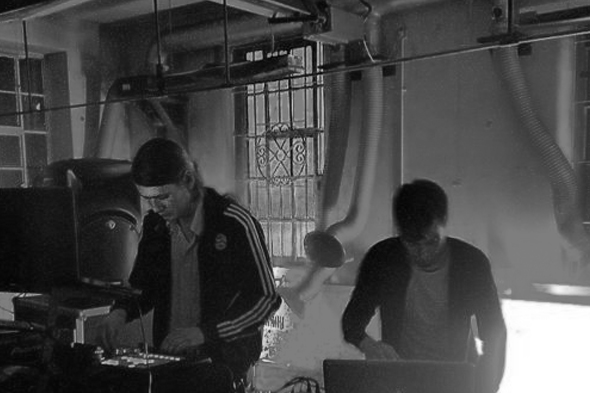 The recent Salford transplants will release a new 12″ called Big Gete Star next month.
In the sizeable discography 1080p have accrued over the past few years, Perfume Advert pair Aaron Turner and Tom Brown were one of the first acts to appear on the label. The abstracted, hazy house excursions that made up Perfume Advert's debut release, Tulpa, helped set the tone for Rich McFarlane's label and was an eary example of 1080p looking far outside the Canadian Riviera for possible artists. Subsequent to this, Brown and Turner have contributed further to 1080p in the shape of the ATM tape with New York artist M/M and brought Perfume Advert to the likes of Where To Now?, Opal Tapes and most recently Seagrave.
It now transpires the fragrant sounds of Perfume Advert are due for a return to 1080p with the latest in their 12″ series, following on from the likes of Adam Feingold, Sasha Jan Rezzie and DJ Zozi. News of the Big Gete Star 12″ also reveals Brown and Turner have recently decamped from Teeside for another Northern stronghold in Salford with the four tracks laid down in the months leading up to their move. Japanese artist Yoshitaka Amano, Philip K Dick and JG Ballard are among some of the names mentioned as influences for Big Gete Star which can be previewed below.
1080p will release Big Gete Star by Perfume Advert in early June.
Tracklisting:
A1. Mirror Shield
A2. Single White Junker
B1. Destiny Bond
B2. Gown
1080p on Juno / Junodownload