Börft Records gives full debut to Simon W
Scandinavia's gnarliest label continues with more machine music from another unheralded producer. 
The thing with Börft is it's not so much a label as it is a collective, even community. For us this was best personified by the great mugshot casting image used for our 138th podcast by the unspecified Börft Records Crew. To further back up this sentiment, the label shows no signs of restricting its size with a random ensemble of producers, aliases and project gracing the label for the first time in the past 18 months. These movements have introduced solid producers like Edmundy and Chicago's Jon Doppler to the Space Knight collaboration and other curios like M Jupiter, Nebula and Dionysian. The latest to be added to this list of newbies is, if the label artwork is anything to go by, a giant synth-lugging producer called Simon W.
As far as we can tell this four-track Börft135 EP is the debut release for Simon W which comes with two bonus tracks you won't be able to preview on the SoundCloud player below. The Malmö native has, however,  released on Kontra-Musik as Apparatus in 2007 before appearing on Börft's Lackmus Compilation alongside the aforementioned Jon Doppler seven years later. It marks the third release for Börft this year following a solid 2015 which saw music plucked from Swedish heads Andreas Tilliander and his Kondens project, Dungeon Acid, Frak and Jan Svensson's solo production outlet Villa Åbo .
Börft Records will be release the Börft135 EP by Simon W soon.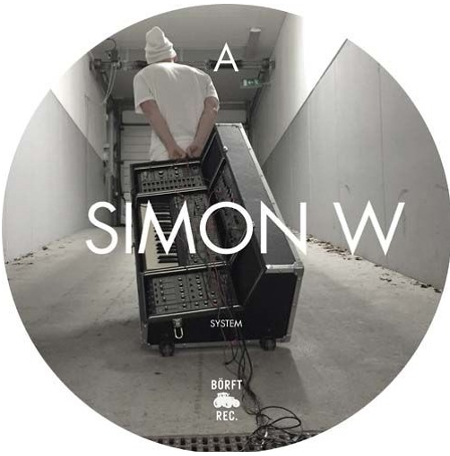 Tracklisting:
A1. SYN101
A2. EXP102
B1. MIX103
B2. SEQ104
Börft Records on Juno