Tear Apart Tapes bring out the Nerd in Das Ding
A 7″ ode to Kraftwerk from Das Ding heralds his label's switch from cassettes to vinyl.
We were lucky enough to score some time with Das Ding's Danny Bosten for a recent feature and he turned out to be perhaps the most lovingly-curmudgeonly interwiewee on Juno Plus in some time, with the Dutch artist nonchalantly non-plussed at the interest shown in his music. It is worth catching up on the interview here if you missed it. Of course, we have Veronica Vasicka to largely thank for this renewed interest in the Bosten archive, with her Minimal Wave label introducing Das Ding to a whole new generation of primitive electronics enthusiasts over a series of vinyl reissues that canvassed the cassette-only discography of his Tear Apart Tapes.
Originally active between 1980 and 1985, the Joy Division-referencing Tear Apart Tapes was an outlet for Bosten's own music and his Dutch contemporaries, and the label was revived a few years ago in the face of renewed interest in Das Ding. Tear Apart Tapes has, however, resolutely remained a cassette-only affair throughout these two periods of activity but that is set to change later this month with the arrival of the Nerd 7″. Bosten professed his deep love of Kraftwerk in the aforementioned interview so it's no surprise the upcoming two-track 7″ is described as an homage to the German electronic pioneers' earlier work. You can watch a video for the title track below for an idea of how this manifests itself musically.
Tear Apart Tapes will release Nerd by Das Ding on May 30.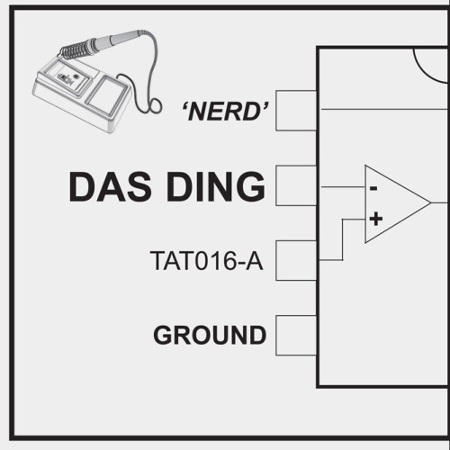 Tracklisting:
A1. Nerd
B1. Intermission
Das Ding on Juno