SHXCXCHCXSH present a new album on Avian
The snappily titled SsSsSsSsSsSsSsSsSsSsSsSsSsSsSs is the Swedish duo's third album for the murky techno label.
It's fair to say that SHXCXCHCXSH have positively exploded on to the scene since starting out in 2012. In just four years the shadowy pair of techno wayfarers have amassed a sturdy stockpile of engrossing and challenging output spanning five singles and two albums. There were excursions onto Subsist and HEM in the early days of their career, but since finding favour with Shifted and Ventress the duo have made their Avian their natural home. The ever-prolific label has enjoyed plenty of activity already this year, having unleashed singles from 400PPM, Pris and Grace in a diversion from some of the more regular names to grace the imprint.
Now SHXCXCHCXSH have returned with their third album, entitled SsSsSsSsSsSsSsSsSsSsSsSsSsSsSs, no doubt to further test the copy and paste abilities of plucky writers across the internet. The track titles themselves are no picnic either (see below), although no specific meaning has been attatched to this barrage of 's'-based tomfoolery. Musically, this latest album finds SHXCXCHCXSH digging into untamed textural territory full of delay feedback and troubled synth lines, keeping the Avian veneer of post-apocalyptic sonics intact throughout. It's not all bad news though, as the accompanying press releases attests that, "there's a cathartic, almost redemptive energy contained in the blistering waves of distortion that either intermittently burst into focus, or sit boldly at the forefront of the mix."
As well as this latest long player project, Avian have also launched a new website with artifacts from the back catalogue being made available anew on cassette.
Avian will release SsSsSsSsSsSsSsSsSsSsSsSsSsSsSs by SHXCXCHCXSH on June 6.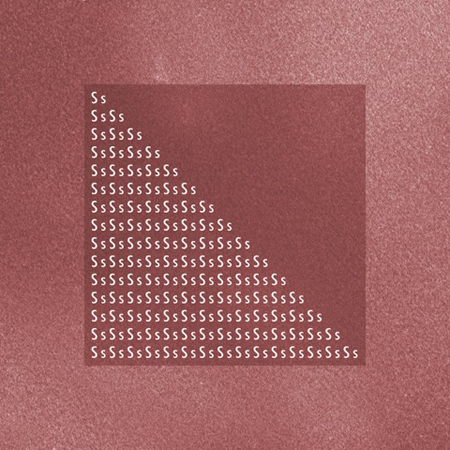 Tracklisting:
1. Ss
2. SsSs
3. SsSsSs
4. SsSsSsSs
5. SsSsSsSsSs
6. SsSsSsSsSsSs
7. SsSsSsSsSsSsSs
8. SsSsSsSsSsSsSsSs
9. SsSsSsSsSsSsSsSsSs
10. SsSsSsSsSsSsSsSsSsSs
11. SsSsSsSsSsSsSsSsSsSsSs
12. SsSsSsSsSsSsSsSsSsSsSsSs
13. SsSsSsSsSsSsSsSsSsSsSsSsSs
14. SsSsSsSsSsSsSsSsSsSsSsSsSsSs
15. SsSsSsSsSsSsSsSsSsSsSsSsSsSsSs
Avian on Juno