Joe Lewis acid resurfaces on Clone
The Classic Cuts label will reissue Lost In Tracks almost 30 years after its original release.
You'd be forgiven for thinking Clone's Classic Cuts platform had turned into an outlet for the masses of Journey Of The Deep Sea Dweller volumes by Drexciya the label indulged in between 2011 and 2013. Classic Cuts is an outlet for Clone to reissue forgotten or rare electro, Italo disco or house gems from the golden ages of those genres with artists like Mike Dunn, Fingers Inc & Robert Owens, Fred Ventura and Unit Moebius some of the names dug up, while most recently the label revisited the music of New York house legend Allen Jovonn Armstrong, aka Goldtones' Jovonn.
Classic Cuts now asserts its attentions to Chicago's Joe Lewis whose releases on Target Records can be traced back to 1986 before turns on Green Velvet's Cajual Records and Peacefrog. Clone singles in on five productions from the 1986 EP Lost In Tracks originally put out by Target, with Clone describing the music as "almost unobtainable classic acid," which they've remastered from the original tapes. This will please many (and upset those who recently forked out for the originals) with this 2016 edition of Lost In Tracks presenting the first time the music has seen a re-release in 28 years. Preview all five tracks which made the final cut below.
Clone Classic Cuts will release Lost In Tracks by Joe Lewis in late-May.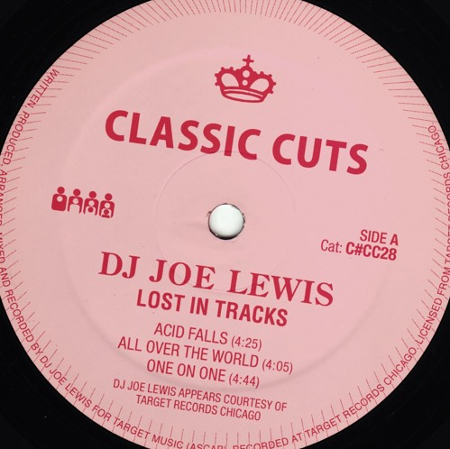 Tracklisting:
A1. Acid Falls
A2. All Over The World
A3. One On One
B1. Jus Hold Back, The Feelin'
B2. And The Beat, Goes On
Clone Classic Cuts on Juno