Further Records – Approaching Something More
The focus is Seattle as the founders of our favourite label of the past 12 months speak with Tony Poland.
Against the backdrop of an overly blustery Saturday evening on Seattle's busy and vibrant Capitol Hill district, Further Records founders Chloe Harris and Mark Cul are trying their best to answer my questions on how their label has developed into the force it is, despite the regular gusts of wind dicing up my words. Their infant son, Jack, is with us too but seems more interested in winning a staring contest with a rather imposing Great Dane sat at the next table whilst the dog's owner takes in the evening ambiance. Whilst ordering the coffees we are now supping, I was pleasantly surprised to hear the barista working away to Galcher Lustwerk's 100% Galcher mix.
Everyone present for the interview is feeling slightly bedraggled. Heavily pregnant with their second child, Chloe had performed the night before as Raica alongside Strategy and Lapalux. "Every show I do I try to grow and learn from it. That's why last night was a learning lesson, a muddy one," she tells me, explaining the venue's less than satisfactory sound. Mark and Jack accompanied her and they drove back to Seattle very late. "He's become known as the techno kid," Chloe cheerily tells me of Jack who happily attends many Raica performances and has already developed a taste for drums. I'm struggling with the hungover aftermath of my poor decision-making; the previous night was a liquor-heavy bachelor's party complemented by the subsequent ill-conceived idea to stay up until 5am to watch an antagonistic Chelsea beat Arsenal 2-0.
It turns out Mark is an Arsenal fan, and he unsurprisingly didn't seem too happy to discuss the game when I had arrived to meet them for dinner at a Vietnamese restaurant earlier. Despite the general air of tiredness shared by all present, our discussion continued until late in the night, moving first to the aforementioned coffee stand, then their car which road-tests all manner of submissions and Further tapes, and finally their residence in the northern suburbs of the city.
Seattle is a place that holds a very specific emotional bond for me; it's where my wife comes from and I've spent many memorable weeks there over the past seven years. Like much of the Pacific Northwest, Seattle is a city you can feel truly relaxed in. For as long as I have visited, the
suggestion Seattle has no discernible electronic music scene has always been made when the conversation swings around to my interests and profession. In truth I haven't done much investigating to discover if that's the reality or not; trips to Seattle equates relaxation, catching up with friends, walking the in-laws dog, and cheap pho.
Dig deeper though and there has been an electronic music landscape forming in Seattle for some time. Decibel Festival is the most glaring evidence to that effect. The festival was founded in 2003 and now ranks among the most prominent on the annual international circuit. I was in Seattle to speak with Chloe and Mark whilst Decibel was on, the first time I've been in the city at this time of the year, and there was a tangible sense of excitement in the air.
But where does Further Records fit into this Seattle scene? "I don't think we did fit in at all, to start with," Mark admits, Chloe adding, "we were really out on our own." Further's development from the label's humble beginnings in 2009 as a digital operation has been based around establishing relationships with artists across the world – Donato Dozzy, Aybee, John Daly, Pye Corner Audio – rather than working with artists in the Seattle locale. Having arguably precipitated the rebirth of cassette culture within electronic music, Further is now a fully-fledged record label putting out strong conceptual records from Rrose, Dozzy, Moufang & Czamanski.
How they got to this position, and where they go next, is why we are talking. For Chloe and Mark, having a firm distribution deal with Wordandsound in place has been integral. They freely admit, "everything was so disjointed and messed up," when Further first took shape as a label. "You'd get a record ready, sell a bunch of copies and then not get any money quick enough to put out the next record that you wanted to," Mark states in his gruff Blackpool accent, adding, "if you did have the money, the pressing plant was backed up for three months or whatever."
I remark that there feels like a sense of regularity to Further's output these days, it is more of a natural process. Mark is swift to respond, "that's how we always wanted it. We always wanted to…" Chloe interjects, "have enough money to do that," finishing his thought with a laugh.
This is an early reminder for me that Further has always been a homespun operation, run by a couple with a shared passion for engaging with experimental electronic music from their house. Yet Further should be seen as a shining example that it is indeed possible to make a difference despite not being based in London, Berlin, New York or any other city renowned for electronic music.
And what a difference they made last year with several compelling album projects. Rrose's Having Never Written A Note For Percussion, two long-form interpretations of a James Tenney piece stands out, so I ask how they came to release it. Chloe responds, detailing how she first saw Rrose decimate Movement a few years ago. "I was fucking floored, that was phenomenal, throbbing techno that was super hypnotic," she enthuses. Chloe and Mark later got introduced via a friend, and they all hung out when Rrose came to perform at Decibel in 2014.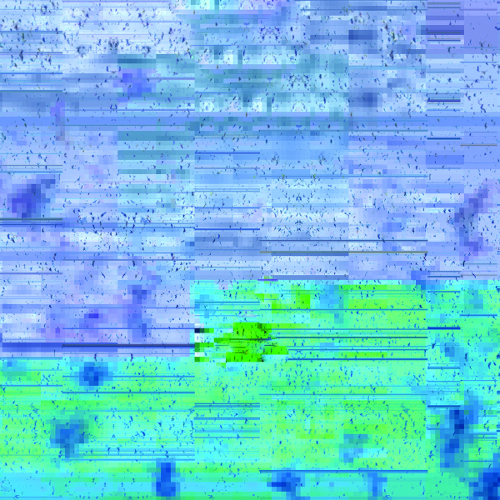 "We hit it off immediately," Chloe states, adding they were talking about doing something together on Further, "we didn't really want to do Rrose's techno stuff, and I knew that she's pretty open to different kinds of projects and we read about the James Tenney performance, it seemed perfect." This is just one example of how Chloe and Mark develop relationships with the artists they work with over time. They tell similar stories when I ask them about the albums from Donato Dozzy, Strategy and Move D & Jordan Czamanski released in 2015.
Driving through Seattle deep into the night, Chloe and Mark attempt to map out the current scene that's developed around them in Seattle these past few years. It's a tangled web of collectives and promoters who have been putting on events and parties, and running labels. Naturally, Decibel seems an integral element to this community, with Mark remarking it has succeeded because founder Sean Horton, "does shows that he knows will probably not cater to a big crowd, but he also does shows that do."
Horton's involvement goes beyond the festival, regularly assisting in Seattle events. "This isn't every week of the year, but at certain times there is stuff going on at three different places," Mark tells me from the back of their car, with Chloe making the point, "it's a recognisable name too, so if people don't know the artists involved they will still come as they know Decibel is involved and it could be good."
Beyond Decibel, Chloe and Mark take turns to list off the various other crews ("I hate using that word," she states) pottered around Seattle. "There is the MOTOR / Debacle people with their splinter-offs of drone, noise and experimental shows. Elevator, which is two people (Kirsten and Matty), they do really tripping shows." Laraaji and Gabriel Salomon were recent Elevator bookings, and they have ties with secondnature, a sprawling collective originally from nearby Tacoma who it seems have brought a fresh wave of enthusiasm to Seattle's nightlife.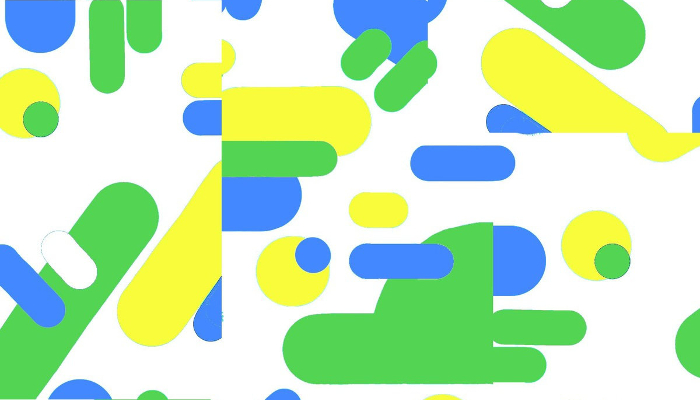 Cody Morrison, former pitcher with the Seattle Mariners baseball team, has been responsible for larger warehouse parties under the High + Tight name. "They're the ones who brought Voices From The Lake here, and they're doing a Decibel party with Orphx and Erika," Chloe informs me.
This balance between straight up techno parties and more experimental events appears to be a hallmark of the more niche end of Seattle nightlife, and they often take place outside of the traditional club environment. "No one wants to go to a club anymore," Chloe states, citing Elevator and their events in a brewery as an example. "These parties take place in really weird and cool environments and I think people in Seattle really like that kind of stuff. They like weirder spaces."
Given what Further has released to date, you would think the label are perfectly suited to take on a more active and prominent role in this local Seattle scene. As Further has grown, Mark and Chloe have been drawn into this community they mapped out for me, "clicking with the people from Elevator, MOTOR and secondnature." This has resulted in them being exposed to a lot more local artists which will hopefully see more Seattle artists appearing on Further in the future.
What local acts could we see on the label this year? Chloe has been working on Raica material with Timm Mason, a member of Seattle bands Midday Veil and Master Musicians of Bukkake. "We've been working on quite weird, analogue, experimental, ambient music that's quite trippy," Chloe tells me, adding Mason is "one of the people I have really gelled with musically."
A Story Of Rats, the ongoing project of Garek Jon Druss, is another local Seattle artist they're both excited about, hinting there may be something from him on Further. Other Seattle-based musicians I'm told are scheduled to feature this year include Panabrite, Monadh, LIMITS and Kaori Suzuki & Jonathan Carr. In general Chloe and Mark seem very positive about the city's music scene.
"I feel like there are people here that are really good at what they do and their music deserves wider exposure," Chloe remarks, adding she thinks there is a lot of potential in the Seattle scene. "People honing their skills and doing something interesting and not following trends." She's also happy at the amount of female involvement in Seattle's music scene. "We have a huge crew of women doing stuff here. It's really inspiring for other girls, and it's a continual thing. I do think that helps."
One of these women Chloe referenced was Rachel DeBlanc, an events co-ordinator for the local Seattle crew Debacle/MOTOR previously discussed, who had her own thoughts on how important Further is to the city's small community. Raica was one of their first bookings, LeBlanc tells me, "people ate it up back then – one of our best MOTOR turn outs," adding she feels Chloe and Mark's drive is inspirational. "I know Further has been on their grind for a long while and are probably the number one Seattle label now. They're in the trenches with the rest of us but really digging it out hard."
LeBlanc's thoughts were echoed by Debacle Records/MOTOR label manager Nathaniel Young, stating Further are at the epicentre of Seattle's electronic music scene, "building a platform that supports its own and helps develop up and coming artists." Young added Chloe and Mark should be commended for looking outside of Seattle and bringing a "strong sense of sustainability for larger profile artists that may not necessarily have the space to experiment as freely otherwise."
Chloe's own musical output as Raica is an important chapter to discuss in the narrative of Further Records so far. I'm told the name is Brazilian in origin and both Chloe and Mark agree it's quite non-gender specific. "That's what I liked about it and it can be harsh or pretty depending on how you want to view it." Despite releasing seven Raica albums across various formats, the project is still something she is grappling with. "I struggle with whether Raica should just be a project for weird, experimental, ambient, trippy stuff and then my techno side should be something else."
I respond by saying Raica should be an outlet for all her music, irrespective of style, but I get the feeling Chloe has asked this question many times over without coming to a resolution. "So many people tell me 'yeah you should' and so many tell me 'no you shouldn't' and it's a really hard thing to do," she remarks, whilst lamenting the lack of bookings she's had to play techno sets as Raica. "It bums me out as I really like to play hardware techno sets, it's really fun."
Despite this, her Raica material is being heard by the right people. Ben UFO is a big fan, I've personally heard him play Raica on the Hessle Audio Rinse show several times. Chloe still can't quite believe Raica has been aired on the Hessle show, but I'm told Ben UFO loves the label in general and puts in regular orders for Further vinyl despite being on their promo list. Last year saw Chloe contribute a Raica track to the Future Times compilation Vibe 3, an opportunity she admits initial surprise at when label boss Max D asked her.
"I was like 'uh I don't really make dance music?'" Chloe regales with a laugh, "He told me he didn't want it to be dance music. So I sent him six different songs I had been working on and he liked the "Makmba" track. And that's basically what happened." This support along with Ben UFO has been important for Chloe, "he's really nice, I really like him a lot and I think he's very forward-thinking" she says of Max D.
We're back at Further HQ by now. After meeting their cats Mao Mao and Frankie, affectionately named the Asshole Twins, "because they are brother and sister and they're sneaky fuckers," and Mandy, an aged Labrador that seems quite content to continue sleeping, we continue to talk for an hour or so.  Our conversation ranges off-piste several times and is quite relaxed, Mark and Chloe happy to talk in more detail about their relationship with Dozzy and Nuel. "We really enjoy working with people who are cool as fuck," they affirm happily, and we also discuss some of the artists that they've chosen not to work with or regret not releasing. Whilst it would be rude to reveal the former, Mark quickly admits a tinge of regret at not putting out a demo submitted back in 2011 by Dublin producer Automatic Tasty. "We still have the demo tape in the car and blast it during summers," he says.
I depart late into the night with a burned CDr of the upcoming Nuel album and several hours worth of conversation across numerous locations to transcribe. This year will see Further grow even more, along with that Nuel album they have long players from Decimus and Strategy due imminently. At a later date, over email Mark runs through some of the other projects to surface on Further this year, with local and international artists on the schedule.
Of most interest is a new album from Jonathan Fitoussi, and a long player from Crotaphytus, a dark ambient and electro project from Solar One founders SLR & The Exaltics. They also plan to repress the first Nuel record and reissue the Lerosa tape on double LP. There's an obvious buzz of activity to all this, a sense that Mark and Chloe have finally got Further Records to a place they are happy with. Seattle and the rest of the world is a better place for this.
Interview by Tony Poland
Further on Juno