RVNG Intl. announce Mikael Seifu album
The Ethiopian musician will debut on the New York label with Zelalem in March.
Despite having the retail space Commend to contend with, New York's RVNG Intl have got off to a strong 2016 thanks to their upcoming re-edition of Breadwoman & Other Tales, a collection of early '80s recordings by West Coast pair Anna Homler and Steve Moshier. March will see RVNG switch attentions to more contemporary fare and throw the spotlight on Ethiopian musician Mikael Seifu with the release of his debut album. Those who have been keeping an eye on 1434 r will be familiar with Addis Ababa-born Seifu, whose Yarada Lij EP inaugurated the rising DC label in 2014. Both this 12″ and his subsequent 1432 r split with Dawit Eklund presented a compelling introduction to the Ethiopiyawi Electronic style of music Seifu has championed.
The Ethiopian will now expand on this self-described approach of using "Ethio-Jazz's spirit of brewing estranged styles for his own musical tincturing" on the upcoming Zelalem for RVNG Intl. Due in March, the album's title can literally be translated as 'eternity' with the label stating through Seifu's conceptual frame it becomes a "vector of light." RVNG add that Seifu's intentions for the album was to create something befitting of its time, yet "eternally Ethiopian." Those wishing to get an initial taste for this 'Ethiopiyawian' sound can hear "How To Save a Life (Vector of Eternity)" from the album below.
To herald Seifu's arrival on RVNG, the label have commissioned him to put together a 50-minute mix of native Ethiopian and African folk music that can be purchased now direct from their webshop. New York-based readers can probably pick up a copy from the Commend store too.
RVNG Intl. will release Zelalem by Mikael Seifu on March 4.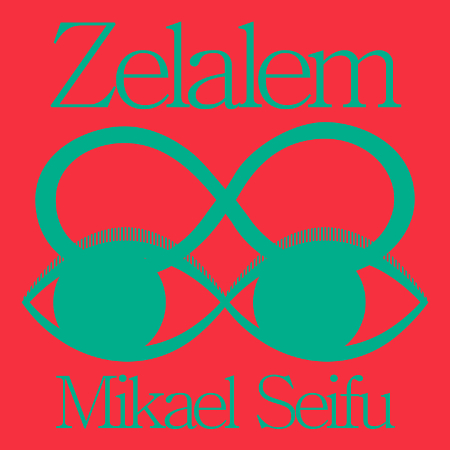 Tracklisting:
1. The Protectors
2. The Solipsist
3. Soul Manifest (Mikael Seifu feat. L.A.)
4. How To Save a Life (Vector of Eternity)
5. ዘላለም (Vector of Light)
RVNG Intl on Juno