Not Waving presents Animals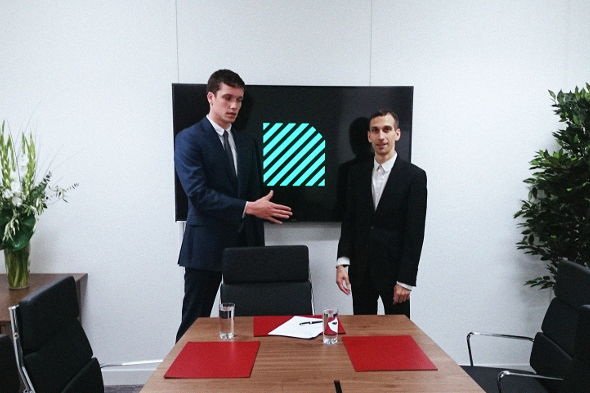 The latest album from the London-based Italian will arrive next month on Diagonal. 
One of 2015's worst kept secrets in music was confirmed last November in typically amusing fashion by Diagonal when they announced Not Waving had joined the label via the above press shot. Introduced officially to Diagonal by the one-sided Get Serious 12″ that presented the most floor-focused iteration of the Not Waving project from Alessio Natalizia yet, the news was accompanied by the revelation a full album from the Italian was forthcoming on Jaime Williams and Oscar Powell's label.
Further details on this Not Waving album, the sixth solo full length from Natalizia under the name, have now arrived with Animals set for release early next month with Diagonal proudly claiming it is their "most POP record yet". Some 11 tracks long, the new album is the first Diagonal salvo of 2016 and comes described as an "unruly yet emotive bender taking in 'floor-mauling New Beta and endearingly beery post-industrial synth music". You can hear "24" from the album below for an idea of what to expect. Natalizia joins a typically varied cast of artists to have released albums on Diagonal that includes 'label mascot' Russell Haswell, $hit & $hine and Death Comet Crew.
Diagonal will release Animals by Not Waving on February 5.
Tracklisting:
1. Believe
2. Head Body
3. 24
4. Tomorrow We Will Kill You
5. I Know I Know I Know
6. Punch
7. Gutsy
8. Face Attack
9. Presenza Immobile
10. Work Talk
11. They Cannot Be Replaced
Diagonal on Juno