Albums from Herva, Basic Soul Unit and Broken English Club to Music From Memory's Napoleon Cherry reissue and Vinyl On Demand's K. Leimar collection. LiveJam is back after a five year break, Jack Latham inaugurates Utter, Peder Mannerfelt lands on Ultimate Hits, Shanti Celeste & Funkineven hook up for Apron and Brian Kage rattles the box for FXHE.
From his roots in the Florence-based scene that orbits around Bosconi Records, Herve Corti has made some quite staggering leaps ahead with his solo fare, from appearances on Kontra-Musik and Don't Be Afraid through to albums for Delsin and All City. In something of a confirmation of the utterly singular style the young producer possesses, this album for Planet Mu should place him on the radar of many an avant-garde music lover. It's hard to find an accurate foothold within music of this nature, fusing as it does the sample-based playfulness of LA's beat scene with a kind of Dance Mania ruffness and something altogether more romantic. At nearly every turn the musical information comes rushing at you at a rate of knots, which nods to Planet Mu's appreciation of footwork, but really these touchstones are all still a country mile from the strange and wonderful space Herva flings his imagination around in.
Brian Kage – A White Bear's Heaven Is A Black Bear's Hell! (FXHE)
Omar S has a fine tradition in reaching out to some of the less recognized Detroit producers and giving them a leg up. Brian Kage has certainly earned his stripes over the years, with an ample back catalogue that touches on Thinner, Berettamusic and more, but he's far from the first person you think of when listing the big hitters in the Motor City. With a little engineering assistance from Mr S himself Kage turns out three tracks that show off many different sides to the artist, from the winsome vocal strains of "Shut Your Eyes" (featuring previous Omar S collaborator James Garcia) through to the bouncy peak-time punch of "Bear Gonna Getcha". However it's the straight-up party rocking house thump of "It's Not Over" with its classic sample lick that should find favour with the biggest range of spinners.
Napoleon Cherry – Walk Alone (Music From Memory)
Continuing what has been a staggeringly strong year for the Amsterdam reissue label, Music From Memory keep the obscure goodness flowing with this killer collection of tracks from Napoleon Cherry. Originally active in the late '80s and early '90s, Cherry also recorded under the alias Cool Waters, and this release draws on a range of tracks from around this time to shine a light on a rare (and now very expensive) curio. In line with the MFM ethos, there is a distinctly Balearic quality to much of the endearing electronic boogie that inhabits Walk Alone, whether it comes in the form of winsome slinker "When You Had The Chance" or chirpy instrumental "Rejunvenation". The charm in this music lies in its simplicity, harking back to a DIY aesthetic it would be hard to replicate now. Unscrupulous second hand sellers lament, Balearic diggers rejoice for the return of Napoleon Cherry.
Shanti Celeste / Funkineven – SSS (Apron)
On something of an unstoppable march at present what with her recent outing on Future Times amongst other notable releases, Shanti Celeste now forges a connection with Funkineven for this sublime slab of electro goodness. The Bristolian producer throws down a crisp approximation of Detroitian rhythms on the "OG Cut" of "SSS", draping the snappy beat in silken pads, twinkling leads and satisfyingly rough bass that marks a further maturity in her sound. Funkineven then takes over on the B-side with the "90s Cut", adding a squelchy line in boogie-infused synth flexing that does credit to the original while intoning its own message. Whichever side you plump for in the mix, the balance between uptempo and soulful has been nailed just perfectly here by both producer and remixer alike.
Jack Latham – Lux Laze (Utter)
More commonly found working the room as Night Slugs regular Jam City, Jack Latham takes a break from his primary alias to indulge in something a little more contemplative. The five tracks that make up this 10" derive from five years ago when Latham provided the soundtrack for a sci-fi short directed by Daniel Swan. Originally released in ridiculously small quantities on cassette, Latham's music is given a second life thanks to Alex Egan's Utter label. The tracks on Lux Laze may be short, but they're crackling with intrigue and highly developed levels of sound design. Indeed on the likes of "II (Chimes)" and "III (Running Theme)" you can definitely hear the starry-eyed futurism of Latham's day job radiating outwards, except here the percussion is no more than slight sonic decoration while the lead lines and glassy textures tell the lion's share of the story. There is a definite whiff of '80s experimentalism about Lux Laze, and it's a theme that feeds into a most pleasant listening experience for those moments away from the dance.
Various Artists – Awareness (LiveJam)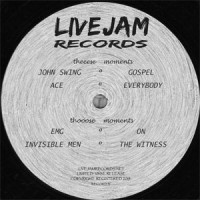 Remember 2010 when the likes of LiveJam, Relative and Restoration were dominating clubs with their raw, organic and slamming sound? While the hype may have cooled somewhat, the hardware-centric Italians involved kept doing their thing, however LiveJam seemingly dropped off the radar after its fifth release. Five years later, all of those who appeared on LiveJam's last record are back reppin' they're beat down sonic again on this Awareness EP. John Swing is back in business with his trademark kick drum slam and looped vocals hooks, while the ACE alias delivers a drubbed-out, filter freaking drum track idiosyncratic of the LiveJam style. Label co-founder EMG, once more, rinses the vocal loop on his cut "On" while perhaps the most dynamic of productions to make this grade this time around is Domenico Cipriani (aka one Analogue Cop) and EMG's deep and funky "The Witness". Welcome back.
Basic Soul Unit – Under The Same Sky (Dekmantel)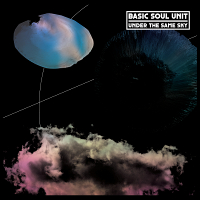 The rise of Stuart Li's Basic Soul Unit project is finally reaching its peak after more than 10 years of releasing records. Early 12"s came through Mule Electronic, Soulphiction's Philpot, Crème Organization and Dolly before Li launched his own Lab.our Music label last year. The Canadian producer now hits the big time with an album on dominating Dutch label Dekmantel, his second following debut long player on Jerome Derradji's Still Music in 2012. Under The Same Sky represents a collage of sounds Li has long delivered in the past, ranging from the distorted electro of "Fate In Hand" and "Until The End Comes" to the booming Shed-like beats of "We All Want To Believe" and other warehouse techno tracks like "The Rift Between" and "Without Fears". There's also a subtle Prince Of Denmark touch to the title track, while you'll find spooky, dubbed out house in "Restless In Thought", while out pick from the album is bona fide club and festival hit "Temptress".
Broken English Club – Suburban Hunting (Cititrax)
It's been a long time coming but the debut album of Oliver Ho's Broken English Club has finally arrived and it's very special indeed. Broken English Club, as Ho explained to James Manning earlier this year, is "a place that could be disgusting and fascinating at the same time," after explaining, in lieu of his other concern Raudive, "I want to create something that destroys me." Suburban Hunting adds the final lurid strokes of colour to a project Ho sketched out through initial releases on Jealous God and Citirax, the latter being Veronica Vasicka's label responsible for giving Oliver Ho's dystopic, S&M and post punk inspired music a weighty, coloured vinyl release. Expect morbid guitars, nattering industrial synths, punk rock feedback, loud drums and beats that will make you want to pierce your nose and wear a gimp mask.
Peder Mannerfelt – Variation EP (Ultimate Hits)
There will always be something appealing about a record that appears out of thin air, just take Hard Wax 12"s from Shed, Shackleton or T.B Arthur for example. Peder Mannerfelt's Variation EP for Glaswegian operation Ultimate Hits does the same thing in addition to offering up all four tracks as a free digital download. It provides Mannerfelt with a second release following The Swedish Congo Record, a wonderful reconstruction and unintentional critique on western imperialism inspired by 1950s Belgian filmmaker Armand Denis issued through Archives Interieures'. Mannerfelt does indeed deliver four distinctly different tracks on this release, with the micro-frenetics of "Ta-Ta Tommy Time" and warped hardcore of "Set It Off" highlights, while for ambient, mid-tempo and deconstructed drum and bass check out "STROBB".
K. Leimar – Tape Recordings 1977-1980 (Vinyl On Demand)
With rumours circulating that legendary German label Vinyl On Demand is coming to an end, now is the time to appreciate and swoop on the boxed up knowledge of Frank Maier '70s and '80s industrial, noise, avant garde, ambient, minimal wave and synth drenched brain. Sometimes referred to as the American Eno, Kerry Leimer is a legend of minimalist ambient music to come out of the states and previous to this encompassing box set, Matt Werth's New York-based RVNG has reissued the Seattle composer's music twice, which included this year's rerelease of an album by Leimar's Savant collective. At 26-tracks large, Tape Recordings 1977-1980 lifts a selection of folky, ambient, Kosmische and other piano and guitar sprinkled numbers from a formative period of Leimar's Palace Of Lights label that deliver a record that will become a relic in the years to come.